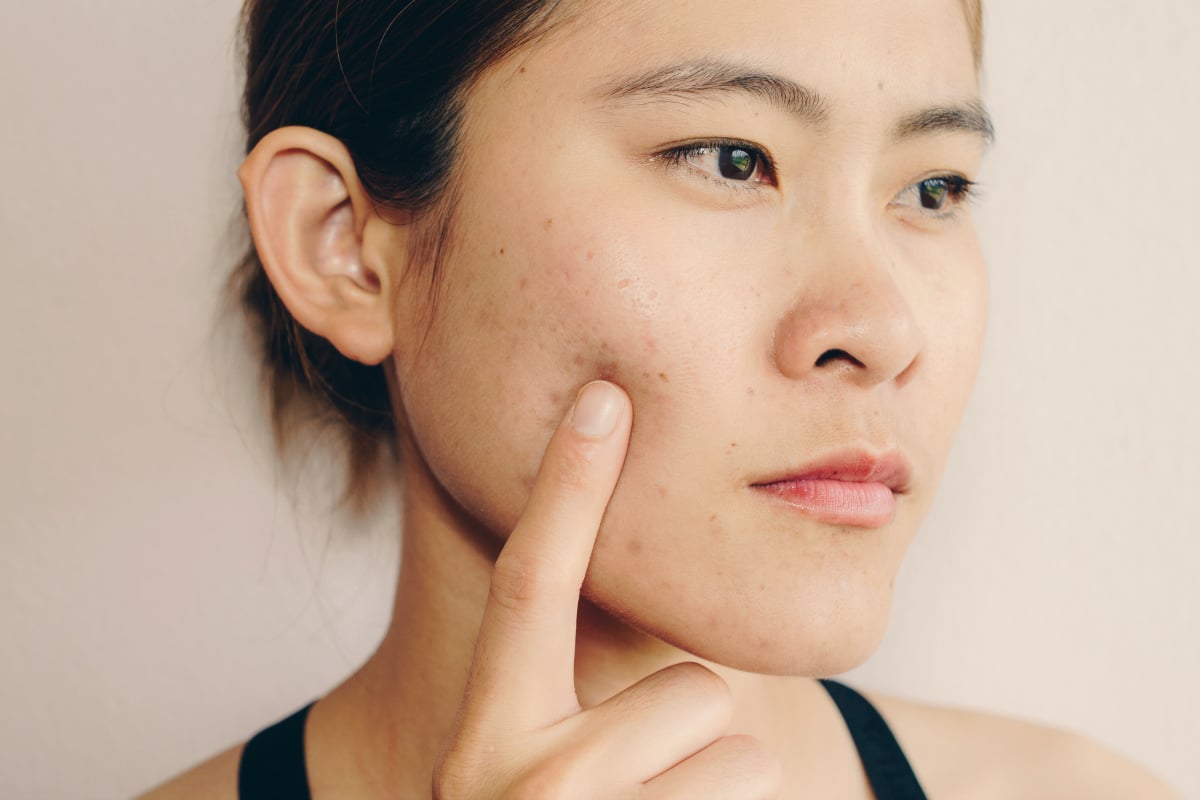 Anyone who's ever had acne will tell you it's not fun.
But for some, the physical and emotion pain of having all sorts of different types of pimples doesn't end when they heal, because they leave behind acne scars.
Acne scars typically look like little divets or dents in the skin where there's been a loss of skin tissue, and having them on your face can dent your self confidence too.
Thankfully, there are some things you can do to reduce the appearance of acne scars. From the best products for acne scars and microneedling to Fraxel and laser treatment for acne scars, let's unpack how to get rid of acne scars.
How to get rid of acne scars – summary:
There are two types of acne scars.
Top skincare products for people with acne scaring are Vitamin C, Retinol or Vitamin A, and sunscreen.
Microneedling for acne scars.
Fraxel laser for acne scars.
Venus Viva (fractional radio-frequency) for acne scars.
Types of acne scars.
Because one type of acne scar wouldn't be enough to deal with, the powers that be created two different types of acne scars: acne scarring and post-inflammatory hyperpigmentation.
"Post-inflammatory hyperpigmentation are dark spots where pimples used to be, they can look like your skin is dirty or patchy, and it comes from the infection and inflammation where the skin has tried to protect itself by laying down pigment," Dermal Distinction's Dr Giulia D'Anna told Mamamia.
The second type of acne scarring is a textural problem often referred to as ice pick scars, and can look like "little punctures in the skin," Dr D'Anna said.
"Acne scars form when a sebaceous gland (oil gland) develops an infection large enough that it tears the skin layers apart, so the actual structure of the skin is broken."