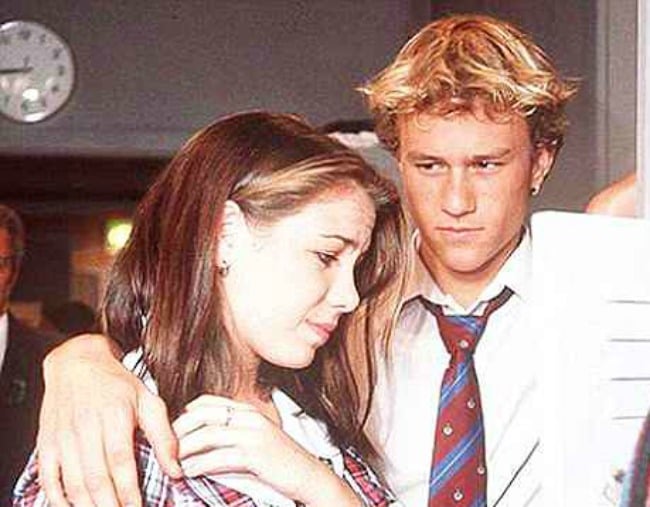 1. The rumoured romance between Kate Ritchie and Heath Ledger that Australia had no idea about.

They were love interests on Home and Away, but now it seems the romance may have continued off-screen too.
In a new interview celebrating 30 years of Home and Away, former star of the show Kate Ritchie has opened up about working with her co-star Heath Ledger as teens.
"Heath was very good looking, very charming," Kate said in the trailer released today.
"There was a few hours of teenage passion."
Kate, who left the show in 2008 to pursue a career in radio, played Sally Fletcher for 20 years from the age of eight.
Her co-star, Heath Ledger, played bad boy Scott Irwin in 1996.
Speaking about her former co-star's tragic death back in 2008, Kate referred to Heath as a "warm and extremely talented actor".
"He was very funny and I remember having a great time with him," she said.
It's not yet clear whether Ritchie's quote about passion was in reference to the actors' on-stage performances, or if something really did happen away from the lights and cameras.
Time will tell, eh?
2. David and Victoria Beckham are celebrating their 19th wedding anniversary and PLEASE, someone, tell us the truth.

We really have no idea what is going on with the Beckhams anymore.
Just weeks ago we were hearing rumours that football legend David Beckham had cheated on his wife fashion icon Victoria Beckham with their daughter Harper's school teacher.
And now, holding hands across a table over a glass of wine, the couple are celebrating their 19th wedding anniversary.
On Instagram, of course.
The couple's children, Brooklyn 19, Romeo 15, Cruz 13 and Harper, six, surprised their parents with flowers and balloons for their anniversary.
As for David's gift for Victoria?
The ex-Spice Girl recently showed off her 14th engagement ring (yes, you read that right) – a square-cut yellow diamond, which is believed to be an anniversary gift from David.
3. Here's how David Foster's daughters feel about him marrying Katharine McPhee, a woman half his age.

At 37 and 35 years old, Sara and Erin Foster are both older than Katharine McPhee – the woman marrying their music producer father, David Foster. So you could forgive the 90201 and Barely Famous stars for finding their engagement news a little awkward.
But it seems the sisters have taken the wedding news well – at least well enough to make jokes about the 34-year-old American Idol singer marrying their 68-year-old dad, who's worked with artists including Cher, Madonna and Michael Jackson.
On a photo of the pair posted to David's Instagram page, Erin wrote: "Mommmyyy" next to three heart emojis. Meanwhile, Sara commented: "Out of the country. What did I miss?"
The siblings have previously said they're fine with Katherine, who was David's mentee on American Idol in 2006, dating their dad.
"We approve of whoever is going to be good to my dad; at the end of the day and we're very honest about it," Sara told Us Weekly.
"If we ever thought that anyone was in something for the wrong reasons, we would be very vocal about it. We just want someone that's going to treat him well and that cares about him, and I think he's with someone right now that really does."
This will be David's fifth marriage. Most recently he was married to Gigi and Bella Hadid's mum, Real Housewives of Beverly Hills star Yolanda Hadid.
4. Scarlett Johansson responds to backlash over her playing a trans person in perhaps the worst way possible.

The controversy surrounding Scarlett Johansson's new role doesn't look like it's going away anytime soon.
Deadline recently revealed the 33-year-old actress had been cast in the new Rupert Sanders directed movie, Rub & Tug.
But the decision to cast her in the role of what is essentially a transgender person, according to The Verge, has raised a few eyebrows around Hollywood.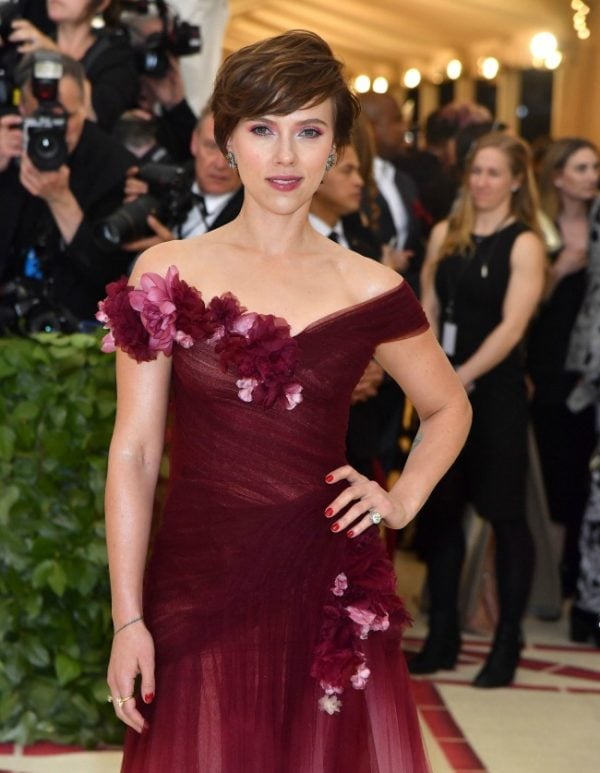 Comedienne Faith Choyce was particularly critical of the casting, and vented her frustration over Twitter:
Scarlett Johansson is playing a trans man in her next movie because her ultimate career goal is to take an acting job from a member of each and every marginalized group.

— Faith Choyce (@faithchoyce) July 3, 2018
Can't wait to see Scarlett Johansson star in the remake of Malcolm X

— Faith Choyce (@faithchoyce) July 3, 2018
In response, Scarlett released a slightly tone-deaf comment of her own, with a spokesperson for the star telling Bustle:
"Tell them that they can be directed to Jeffrey Tambor, Jared Leto, and Felicity Huffman's reps for comment."
All three of those actors have played trans characters in the past, showing the actress is simply refusing to move with the times, or acknowledge the marginalised group of people she has clearly hurt.
Ugh. Maybe not the best way to handle it?
5. Married At First Sight's Zoe just gave tear-jerking insight into why she and Alex split.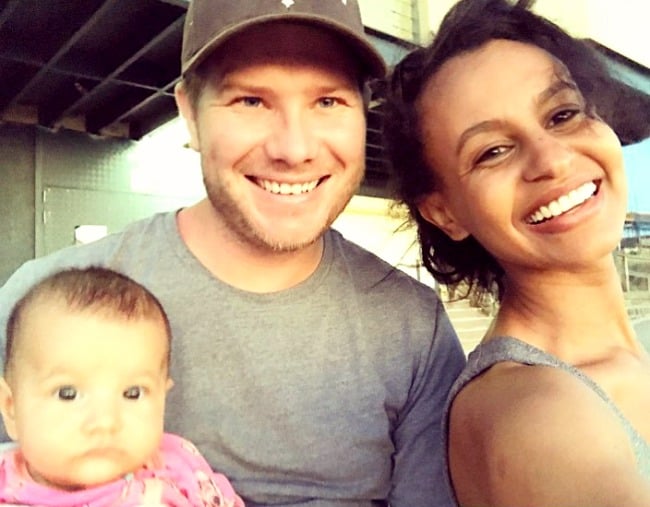 Three months since announcing their split, Married at First Sight's Zoe Hendrix has told fans it was her ex-partner Alex Garner who initiated the separation.
The 29-year-old mother-of-one shared an emotional post on Instagram about the difficulties she's faced and explicitly stated that Alex "walked away" from their relationship, three years after they fell in love on the first season of MAFS.
"I never thought that the man I love so much would one day walk away," she wrote. "But he did."
You can read more about Zoe's post in our full story, here.