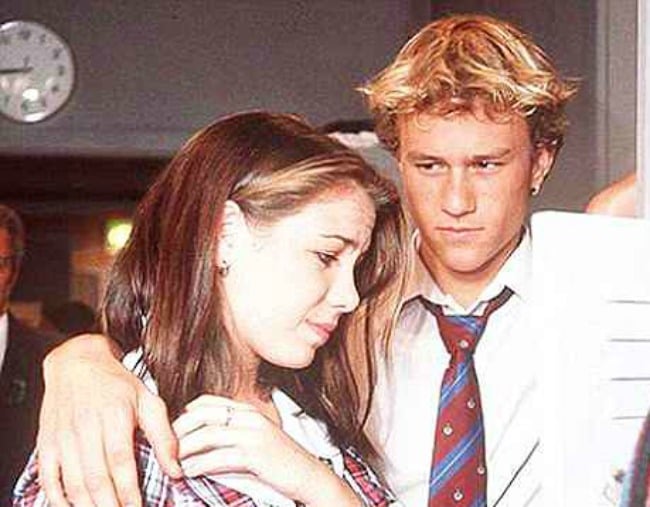 1. The rumoured romance between Kate Ritchie and Heath Ledger that Australia had no idea about.

They were love interests on Home and Away, but now it seems the romance may have continued off-screen too.
In a new interview celebrating 30 years of Home and Away, former star of the show Kate Ritchie has opened up about working with her co-star Heath Ledger as teens.
"Heath was very good looking, very charming," Kate said in the trailer released today.
"There was a few hours of teenage passion."
Kate, who left the show in 2008 to pursue a career in radio, played Sally Fletcher for 20 years from the age of eight.
Her co-star, Heath Ledger, played bad boy Scott Irwin in 1996.
Speaking about her former co-star's tragic death back in 2008, Kate referred to Heath as a "warm and extremely talented actor".
"He was very funny and I remember having a great time with him," she said.
It's not yet clear whether Ritchie's quote about passion was in reference to the actors' on-stage performances, or if something really did happen away from the lights and cameras.
Time will tell, eh?
2. David and Victoria Beckham are celebrating their 19th wedding anniversary and PLEASE, someone, tell us the truth.

We really have no idea what is going on with the Beckhams anymore.
Just weeks ago we were hearing rumours that football legend David Beckham had cheated on his wife fashion icon Victoria Beckham with their daughter Harper's school teacher.