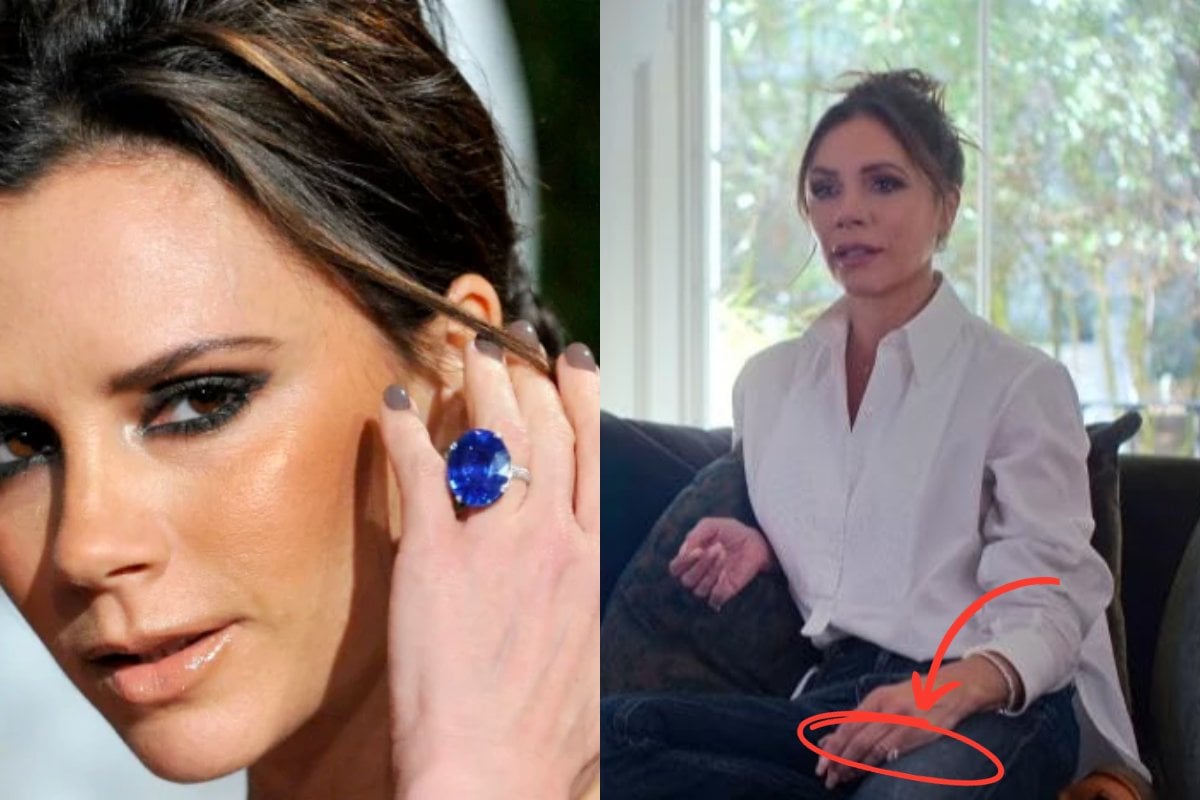 Over her 24 years with husband David Beckham, Victoria has accumulated 15 different engagement rings.
Yes, you read that right.
Victoria Beckham has not one, but 15 unique engagement rings.
According to The Sun, Victoria's impressive collection is worth more than a whopping $15 million.
When David Beckham first proposed to Victoria back in 1998, he presented her with a diamond ring worth $115,000.
Since then, Victoria has been spotted sporting everything from diamonds and rubies to emeralds and sapphires.
The fashion designer recently showed off her latest engagement ring, her 14th, at Paris Fashion Week – perhaps a gift for the couple's 19th wedding anniversary.
While we couldn't get our hands on photos of every ring (we swear, she probably hasn't even worn some of them before) here's a breakdown of some of Victoria's best engagement rings: