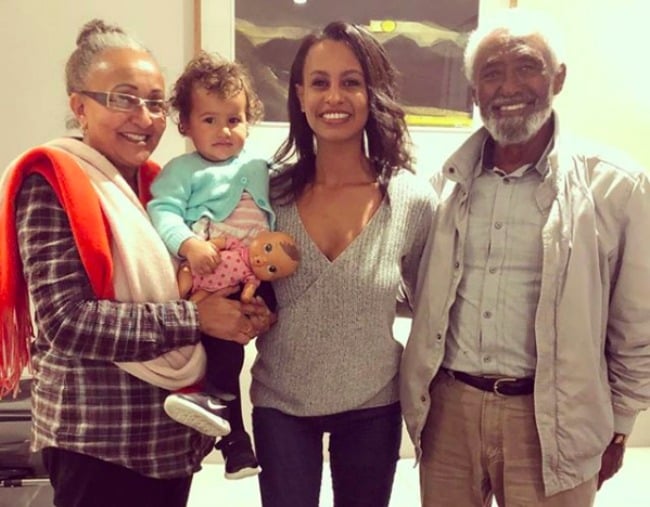 Married at First Sight's Zoe Hendrix grew up without knowing her biological family.
Alongside her twin brother Micael, Zoe was abandoned at an Ethiopian orphanage at just five-years-old.
Since then, Zoe has spent decades wondering about the whereabouts of her biological mother and father.
On Friday, the 29-year-old had a sudden breakthrough in her search, with an uncle coming forward willing to share information on her biological parents.
The digital marketing executive shared the news on Instagram writing: "After 22 years of wondering about our biological family, I recently have been advised that my twin brother and I have a living uncle (a priest) who has come forward and is willing to talk.
"A living family member who will (finally) be able to provide us some answers. Answers to questions like, who was our mother? What is her story? Is she alive? Who is our father?" she wrote.
Zoe, who shared the news in an Instagram photo posing with two of the workers who cared for her at the orphanage, will be travelling to Ethiopia in July. She says she is "both terrified and overjoyed" to finally learn more about her mother and father.
The uncle she will be meeting when she arrives is a priest who baptised Zoe and her brother Micael under a waterfall as young children.
"This man who held us as babies, this man who holds the answers. I am not a particularly religious person, but this moment feels like a spiritual calling. Like destiny," she wrote.
"In this meeting, I will find the closure I need to be a better mother, partner and the woman I need to become. To heal."
Zoe and her twin brother Micael were left at an orphanage in Ethiopia after a war left their single mother worried for her children's lives.
"She told us to go out there and be brave and maybe one day we'd be able to find her again," Zoe told Daily Mail in 2015.
"As a child in the orphanage there wasn't much to eat, we shared one pair of shoes – pretty much what you see in the World Vision ads, not a nice place."
Zoe and her brother Micael were adopted by a Tasmanian couple in 1995 when the twins were just five-years-old.
In 2007, Zoe and Micael travelled to Ethiopia in hopes of finding answers – they met their godmother but did not find their mother.
The Married At First Sight star recently split from her partner Alex Garner, who she met on the show three years ago.
The pair are co-parenting their 17-month-old daughter Harper-Rose.