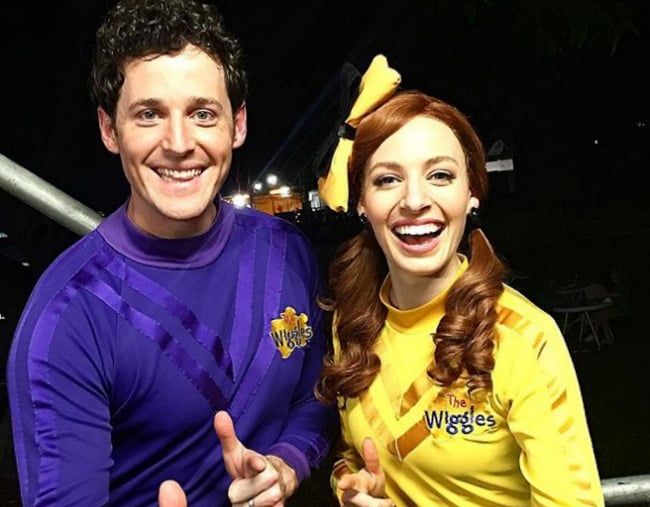 1.The Wiggles' Emma Watkins and Lachlan Gillespie were reportedly having marriage troubles 'immediately after their wedding'.

Just over a week ago, The Wiggles couple Emma Watkins and Lachlan Gillespie announced their separation after two years of marriage.
The Yellow and Purple Wiggle released a statement on Instagram, sharing that they would continue to work together despite their split.
But according to a 'source' close to the couple, the pair had been having marriage troubles for a long time,
According to the 'source', "cracks started to appear" almost immediately following Emma and Lachy's 2016 wedding.
"I think Em wanted the marriage for such a long time that it was always going to be hard to live up to the dream," a friend of the couple reportedly told Woman's Day.
"Ultimately, the fairy tale just didn't match up with the reality."
The source also claimed that working together on a busy schedule also took it's toll.
Since announcing their split, the pair have stuck to their promise to continue to working together, appearing at Sydney's Macquarie University side by side last week.