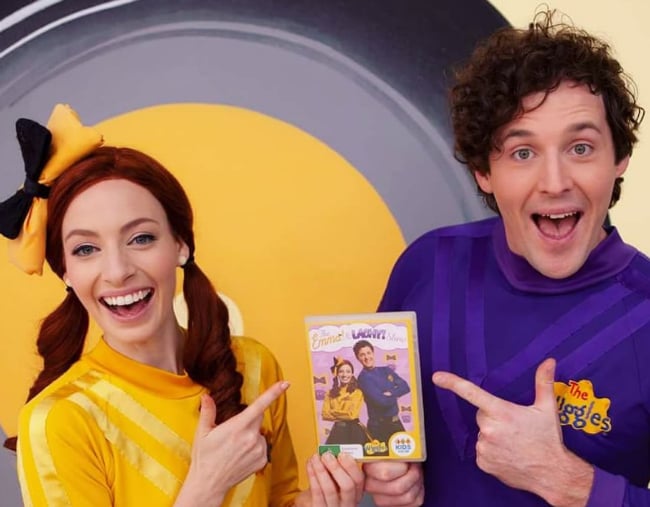 Two years after saying 'I do', The Wiggles couple Emma Watkins and Lachlan Gillespie have separated.
The children's entertainers best known as the Yellow and Purple Wiggles respectively made a statement today about their decision to split.
"We have, and continue to share, the most beautiful life together, but we wanted to let you know that privately for the last six months we have been navigating through a trial separation, and we have made the decision to separate as a couple," 28-year-old Emma wrote in an Instagram post.
"We have embraced this as a very positive change in our relationship. Our incredible friendship has been strengthened throughout this time and what we have discovered is that, more than ever, first and foremost we love and adore performing as Emma and Lachy in The Wiggles and having the privilege of celebrating this happiness with extraordinary families around the world."
Emma, who has most recently shared her private struggle with endometriosis, went on to say neither of them will be leaving The Wiggles anytime soon.
"We have chosen a different path to travel in our personal lives, but please know that we are stronger than ever and we can't wait to see you at a show soon."
Emma and Lachy married in the rolling fields of NSW's southern highlands in April, 2016.
The pair began dating in secret for two years and only 'came out' about their relationship in 2015, shortly before they got engaged.