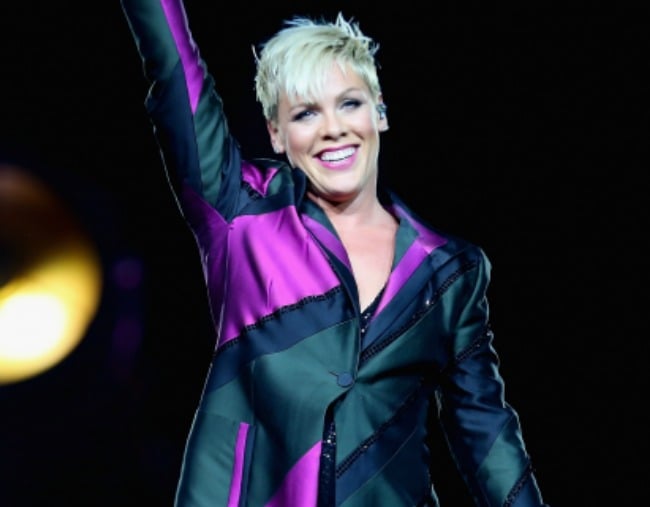 After a serious bout of gastro, Pink returned to the stage on Saturday night.
The What About Me singer performed in front of 20,000 screaming fans in Sydney's Qudos Bank Arena.
"Thank you guys for being here tonight. I'm not contagious, I swear," she laughed. "[But now I'm] Sooo skinny."
"I hope I didn't screw up anyone's week… Sorry if I did," she told the crowd before launching into a very Pink-esque performance.
The 38-year-old was admitted to St Vincent Hospital on Monday and had to postpone three of her Sydney shows.
The singer issued an apology to fans on her Instagram and thanked them for their patience and thoughtful wishes.