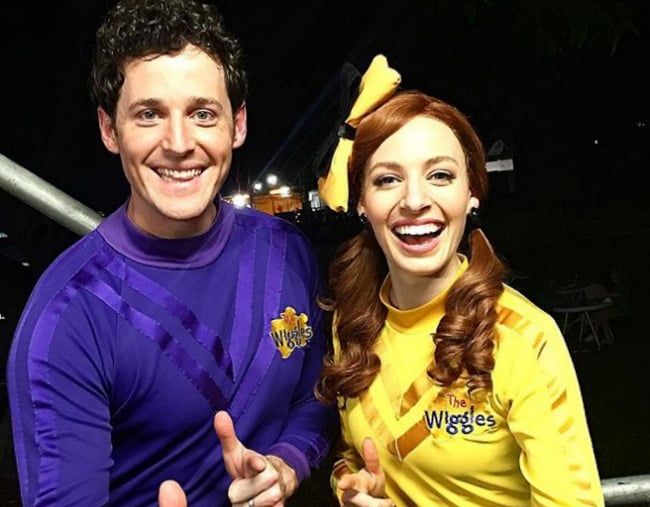 For two years, Emma Watkins and Lachlan Gillespie watched "lots of movies".
Not because they're avid film fans or particularly enjoy popcorn, but because the back row of a dark movie theatre was the easiest place to enjoy a date night without being recognised as the Yellow and Purple Wiggles.
Having just landed their dream jobs in The Wiggles updated lineup in late 2012 after Jeff Fatt, Murray Cook and Greg Page's retirement from the children's entertainment group, neither Emma nor Lachy had planned on dating their new colleague.
Since around 2010, both had been doing the hard yards in the early stages of their careers, travelling around the country as backup dancers in the Dorothy the Dinosaur national tour, playing every character from Wiggly dancers and Dorothy the Dinosaur, to Captain Feathersword and Wags the Dog.
The promotion was especially significant for Emma, who in her early twenties was making history as the first female Wiggle. Nothing was more important than focusing on work.
That is, until she started working alongside Lachy every single day.