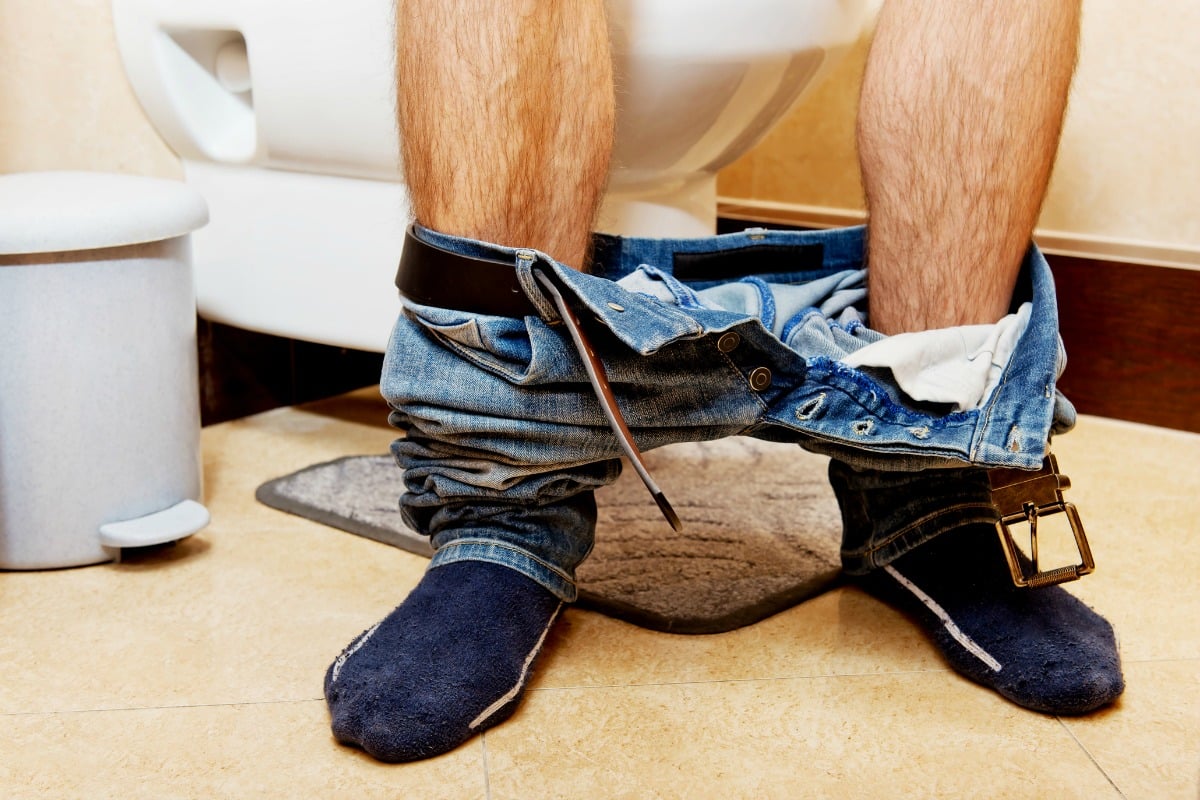 Ask Sean: "My boyfriend poops in front of me all the time. Is that a bad sign for our relationship?"
When it comes to figuring out men, it sometimes pays to skip the girl talk and head straight to the source. This weekly column is my advice on your most burning questions about guys. And since I'm gay, I'm kind of halfway inside your head already. Let's dive in!
This week, you asked:
"What does it mean if your partner goes to the toilet in front of you? I'm in a long-term relationship, and my boyfriend will happily call me into the bathroom to have a conversation while he's doing a number two. Does it mean he's too comfortable, and doesn't care about impressing me anymore? Or should I take it as a compliment? He's also happy to fart, burp, and generally be his grossest self around me. I'm not turned off by it, but I do wonder what it means. Help!"
I've always believed that the moment he's ready to pee in front of you, he likes you. The moment he farts in front of you, he's in love. And the moment he poops in front of you, he must be shopping for a ring.
Obviously, that's not true for every man. Some guys are much less comfortable with nudity and prefer that bodily functions are kept a mystery. But in this case, it sounds about right.
I reckon he's comfortably in love with you. Too comfortable? I don't think there's such a thing. 
How do you know if you ACTUALLY love the person you're with? Post continues after video.