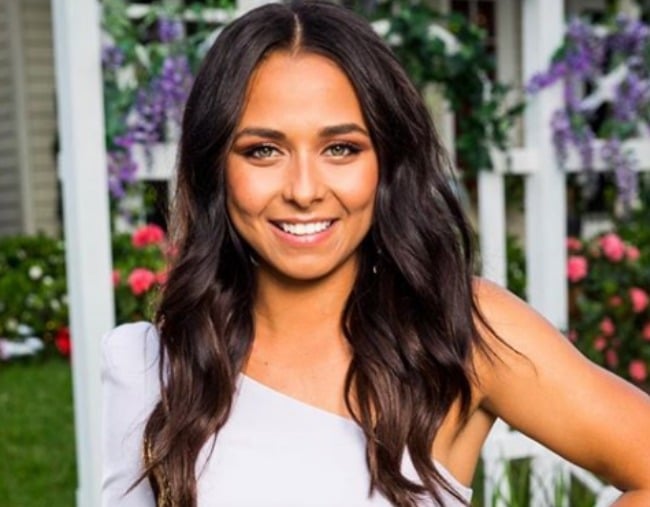 1. The tragic backstory of The Bachelor's Brooke Blurton.

Brooke immediately clicked with the Honey Badger when she met him on Wednesday night's episode of The Bachelor.
The pair bonded over their love of sport and the Badgelor said he could see a "vulnerability" in Brooke.
Now the show's first Indigenous contestant has opened up about her past.
"I don't have a lot of family, unfortunately," she told OK! magazine. "Mum and Nan dying when I was younger and having to grow up without any parents (was the hardest thing)."
The 23-year-old told the publication she lost her mum to suicide when she was just 11-years-old. She then grew up living in fear of the alcohol-fuelled violence around her.
Brooke now works as a social worker in Perth.
2. The horrible message vandals left on a family car after Cassandra Thorburn's split from Karl Stefanovic.

When Cassandra Thorburn and Karl Stefanovic split two years ago, Thorburn and the pairs' three children were targeted to "heartless" abuse from members of the public.
Thorburn told The Australian Women's Weekly of the horrible message vandals wrote on their almost 19-year-old son Jackson's car.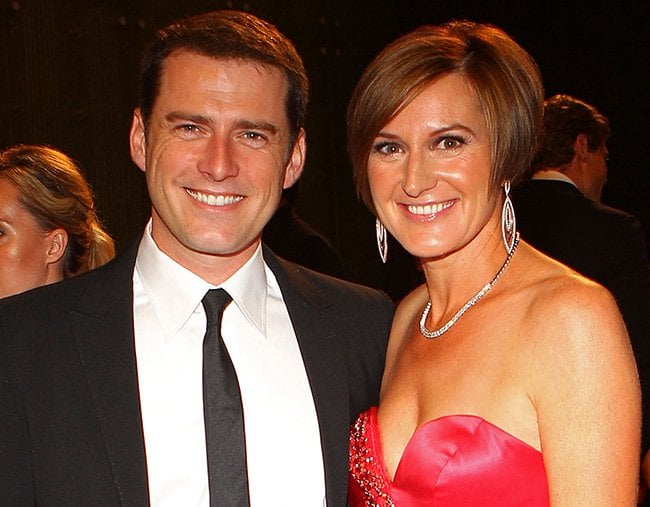 "Jackson, our eldest, had his car vandalised with the words, 'I WAKE UP WITH KARL', written across the back, and I've had my tyres let down," she said.
Thorburn also let slip that she's very glad Jackson takes after her side of the family, not the Stefanovics.
"[He] is so much a Thorburn in character. I hope my other children are as caring and compassionate as he is when they reach 18. He has a strong sense of family and, like me, does not tolerate disrespect."
3. Tammy Hembrow has left Australia after allegedly falling out with the Kardashians.

Tammy Hembrow has hopped on a flight to Bali, in what may be an attempt to avoid the media after an embarrassing week.
Hembrow and her two-year-old daughter, Saskia, were spotted walking through Brisbane Airport's departures terminal early on Thursday morning before boarding a flight to Bali.
The influencer made headlines around the world after being photographed leaving Kylie Jenner's 21st birthday party face-down on a stretcher, while Kylie's father, Caitlyn Jenner, looked on.
Hembrow posted a tearful apology after the party and blamed alcohol combined with exhaustion.
The Daily Mail reports that Kim, Kris, Kourtney and Kendall have all unfollowed Hembrow on Instagram, but Khloe and Kylie are still following her.
4. The fascinating theory that, er, nobody actually 'wins' The Bachelor.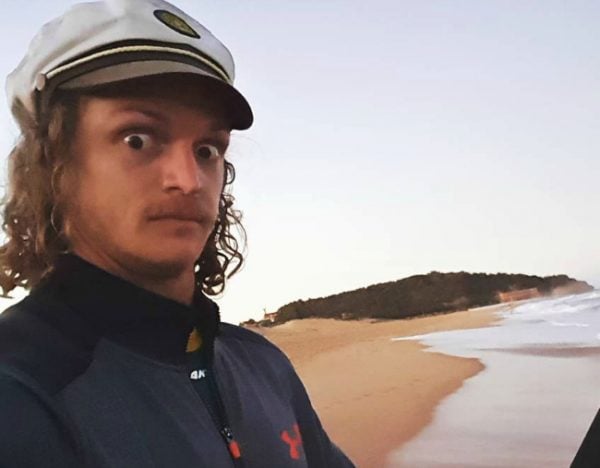 We are not even 24 hours into the 2018 season of The Bachelor and already there are theories.
Juicy ones.
Our favourite so far is that although Nick Cummins might name a winner, he does not end up with her.
According to the Daily Mail, Cummins left a curious comment on Instagram just last month, which suggested he was about to fly to Norway. His comment has since been deleted.
You see, Martine Thomassen, who Cummins dated for five years and separated from in 2016, lives in Norway.
After all, the former rugby great did suggest he ends up with a brunette, and Thomassen indeed has brown hair.
We'll just have to wait and see.
5. The clever reason Kate Middleton and Meghan Markle wear bodysuits under their outfits.

The royals are very clever people when it comes to style hacks.
Meghan Markle and Kate Middleton are hardly ever caught in pants, and since they have to wear dresses or skirts to many public appearances, you might wonder why they never have an unwanted Marilyn Monroe moment when it's windy.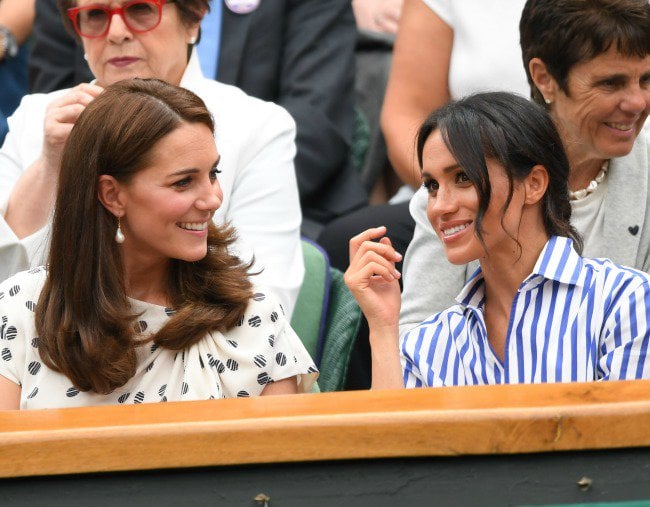 It turns out the Duchesses have a very scientific undergarment which keeps their dresses down without them having to lift a finger (this is important because they need all their fingers for waving).
Etiquette expert Myka Meier revealed to The Sun that Kate Middleton and Meghan Markle wear static-creating bodysuits underneath their outfits.
"Often they wear body suits and clothes that actually increase static so it's much [too] hard for something to fly up," she said. "So you have an under garment that is almost like a body suit that is one tactic that is used."
Read the full story here.