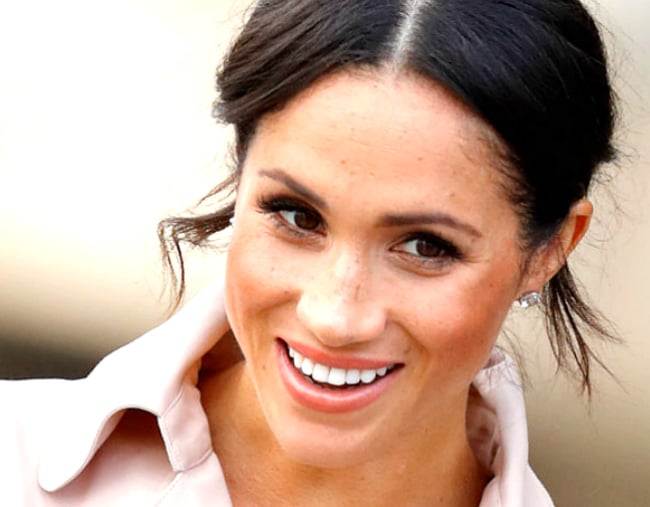 Fellow Meghan Markle fashion obsessives, we need to talk.
Not about how the newly minted Duchess of Sussex wore five outfits in under 24 hours last week (top effort) or how much her royal wardrobe costs compared to Kate Middleton's (because, who cares anyway?).
No, it's time to have a serious chat about the real MVP – or more accurately, MVPs – behind the 36-year-old's impeccable royal style.
The ones down in trenches putting in the hard yards while the rest of us are admiring the former Suits actress' boat necklines or effortless messy buns. The quiet achievers, just going about their days heads down, never complaining or asking for the recognition they truly deserve.
So competent at their jobs, these selfless soldiers of royal style have made their boss look great every single one of the 60-odd days she's held her royal title.
We're of course talking about Meghan Markle's feet. They are the real troopers in this fairy tale and deserve a bloody medal.
Because, have you seen her shoes?!
Ever since she started making public appearances with her now-husband The Duke of Sussex Prince Harry, Meghan's hardly stepped out in anything other than a pair of heels.
Not just any heels, but possibly the most difficult style to navigate of all the high heels in all of the world – spindly, towering six-inch, closed toe stilettos.