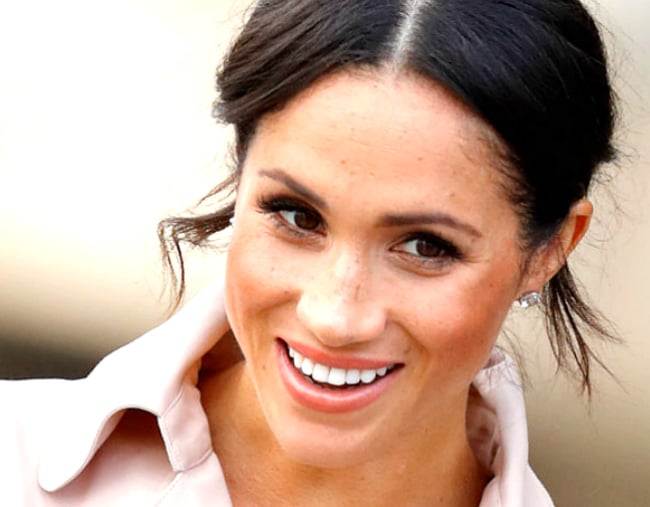 Fellow Meghan Markle fashion obsessives, we need to talk.
Not about how the newly minted Duchess of Sussex wore five outfits in under 24 hours last week (top effort) or how much her royal wardrobe costs compared to Kate Middleton's (because, who cares anyway?).
No, it's time to have a serious chat about the real MVP – or more accurately, MVPs – behind the 36-year-old's impeccable royal style.
The ones down in trenches putting in the hard yards while the rest of us are admiring the former Suits actress' boat necklines or effortless messy buns. The quiet achievers, just going about their days heads down, never complaining or asking for the recognition they truly deserve.
So competent at their jobs, these selfless soldiers of royal style have made their boss look great every single one of the 60-odd days she's held her royal title.
We're of course talking about Meghan Markle's feet. They are the real troopers in this fairy tale and deserve a bloody medal.
Because, have you seen her shoes?!
Ever since she started making public appearances with her now-husband The Duke of Sussex Prince Harry, Meghan's hardly stepped out in anything other than a pair of heels.
Not just any heels, but possibly the most difficult style to navigate of all the high heels in all of the world – spindly, towering six-inch, closed toe stilettos.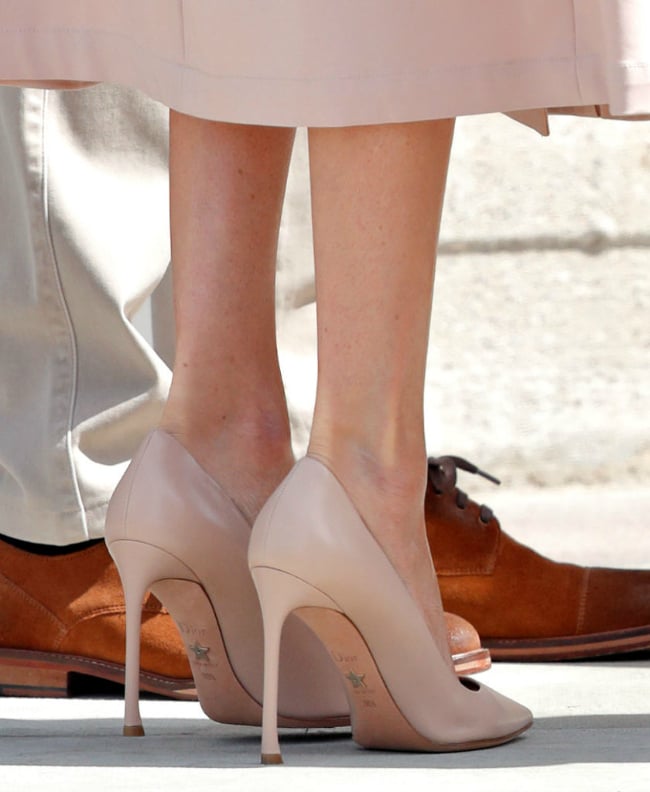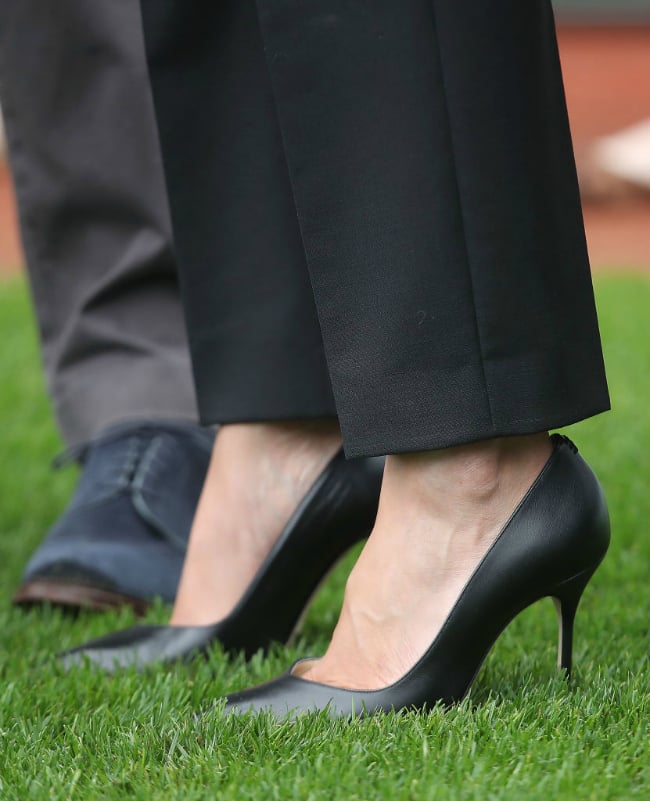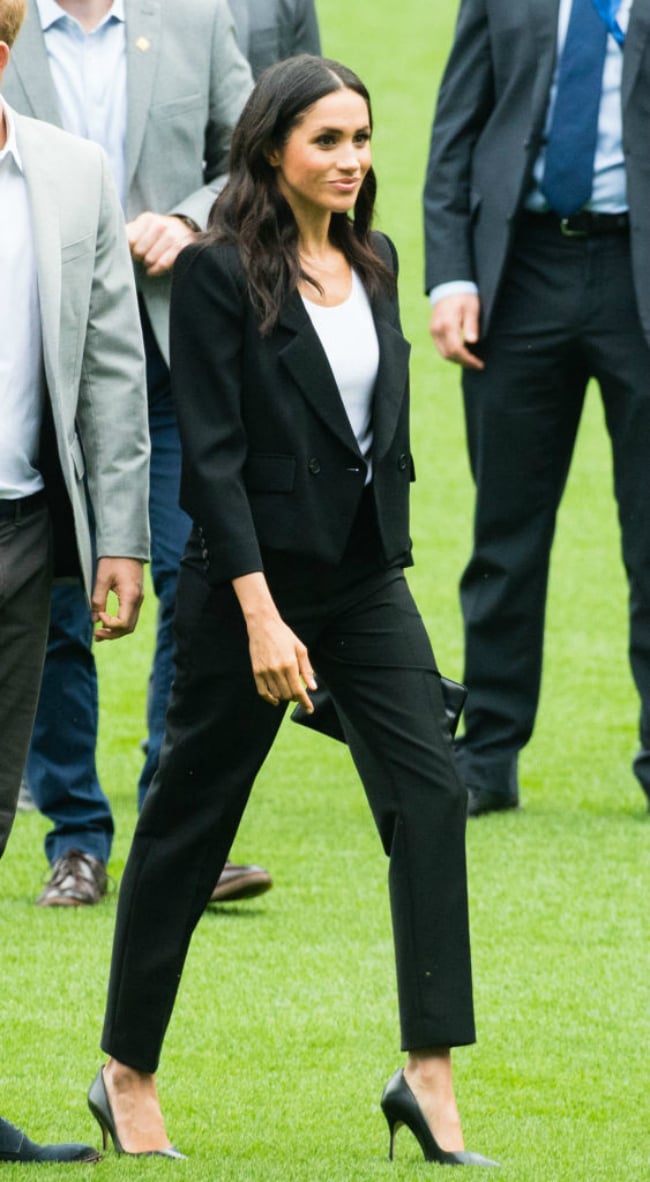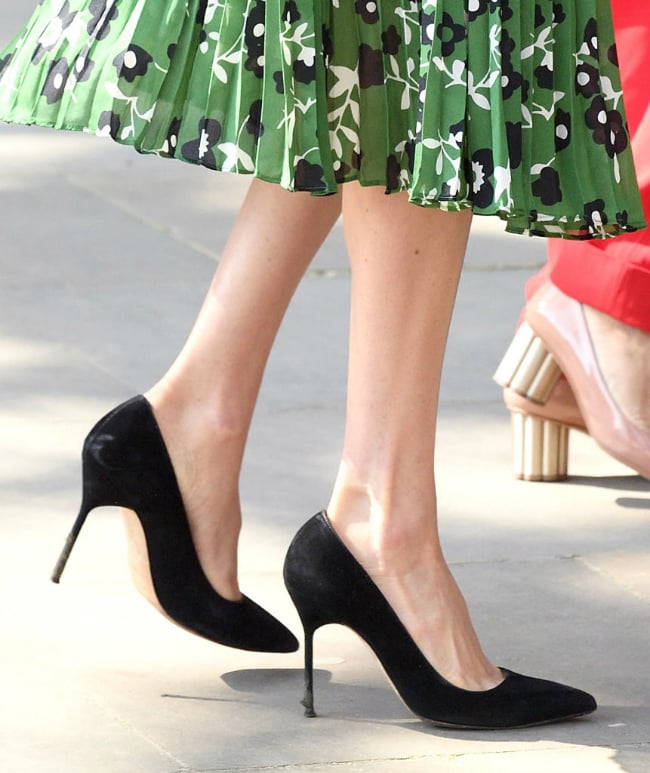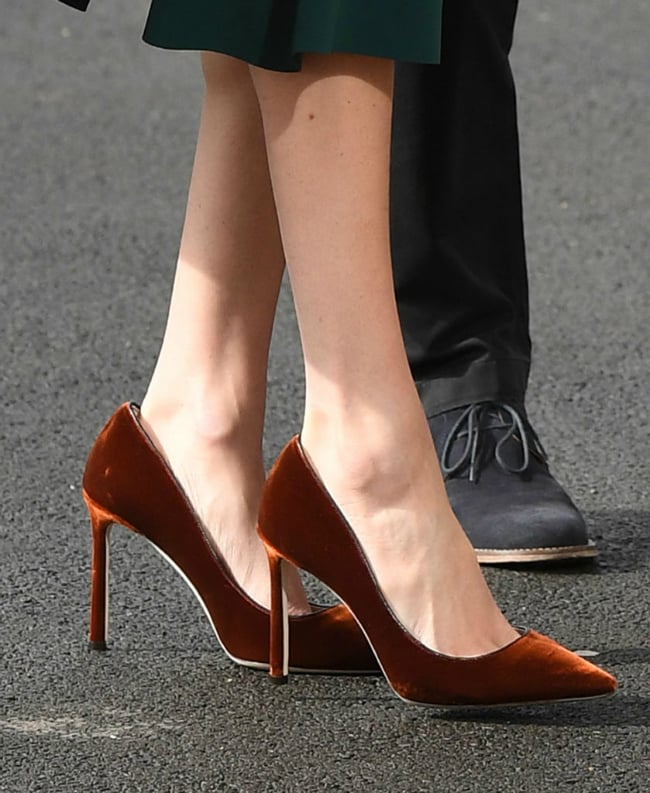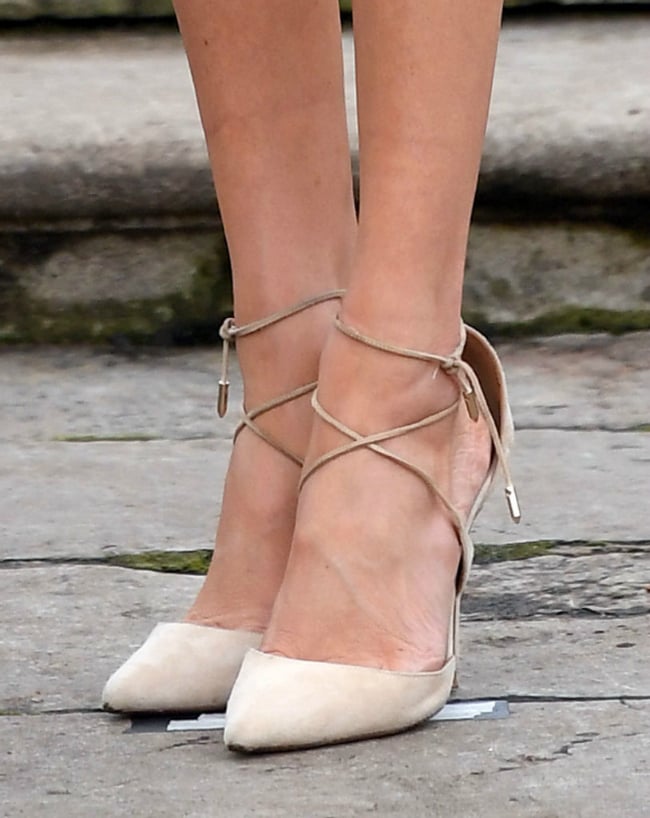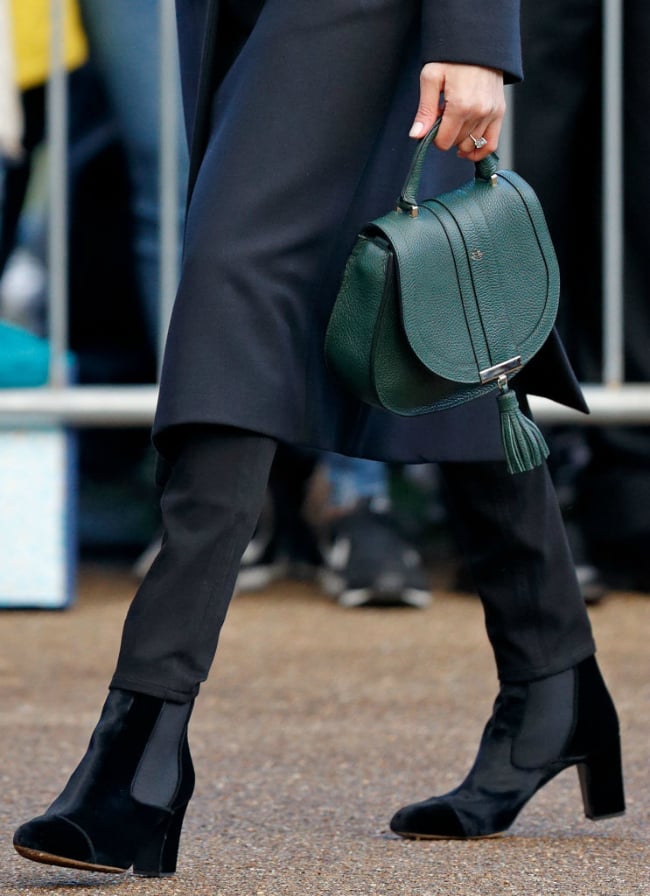 Pre-royal wedding, we saw a bit more stability in Meghan's footwear... an odd wrap around ankle strap or boot. But since starting her brand new job as a royal, pointed court shoes in black and nude have become her staple.
No matter the conditions or terrain - rain, hail or shine, cobblestones, carpet or damp grass - Meghan's feet power on in those terrifying stilettos. It's seriously impressive.
According to some, there's a reason why Meghan's feet are subject to such poor (yet undeniably glamorous) working conditions while those of her other in-laws aren't.
While Kate Middleton is often seen in slightly lower stilettos and court shoes, the Duchess of Cambridge also dabbles in wedges, block heels and *gasp* flats.
Same with Queen Elizabeth, although, she is 92...
Never mind.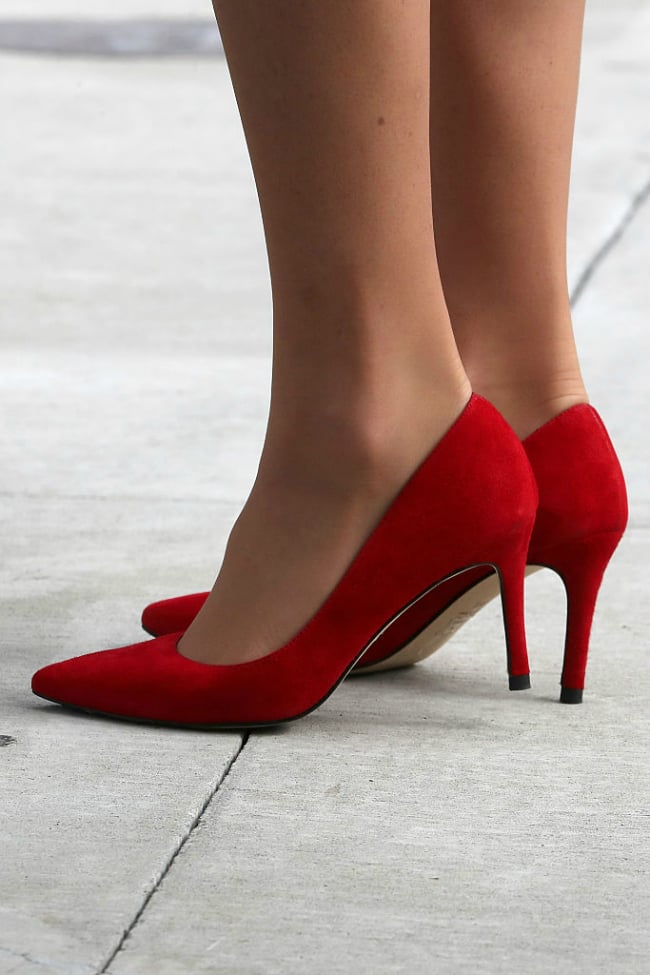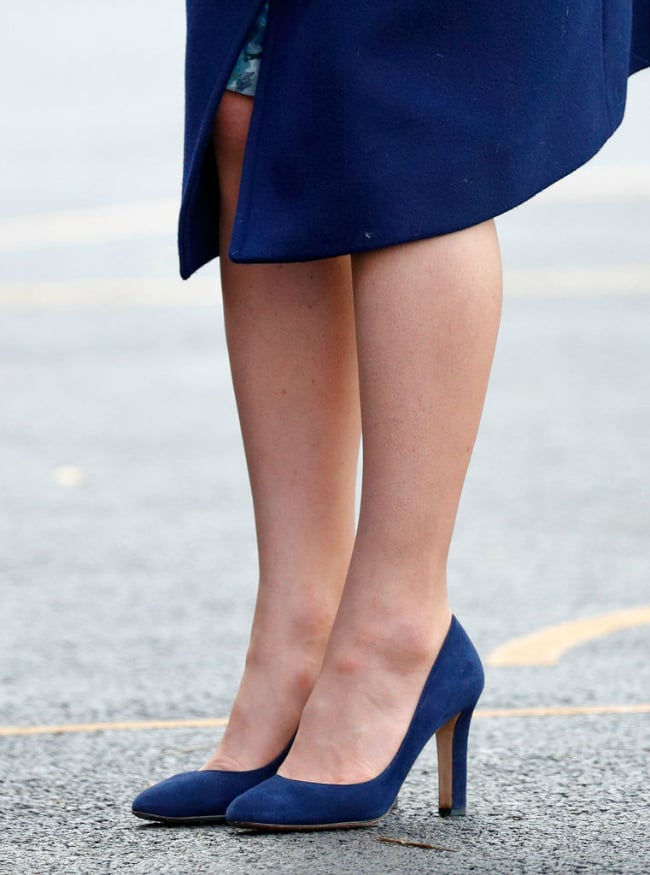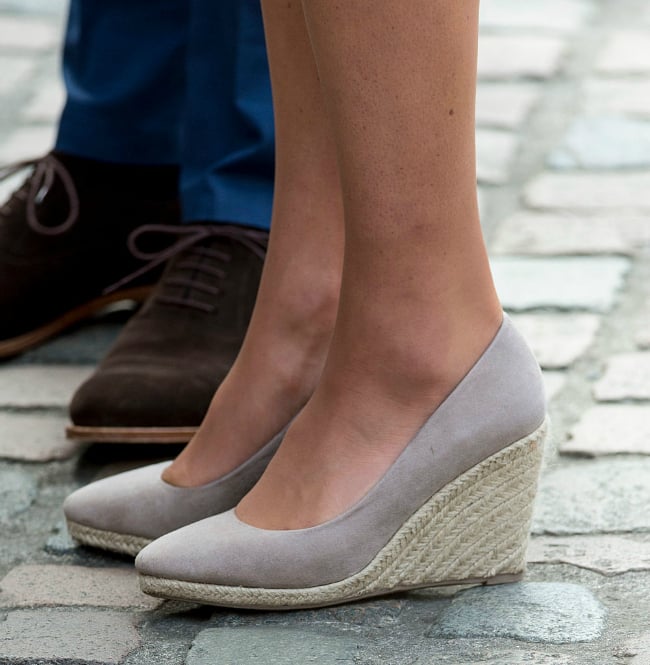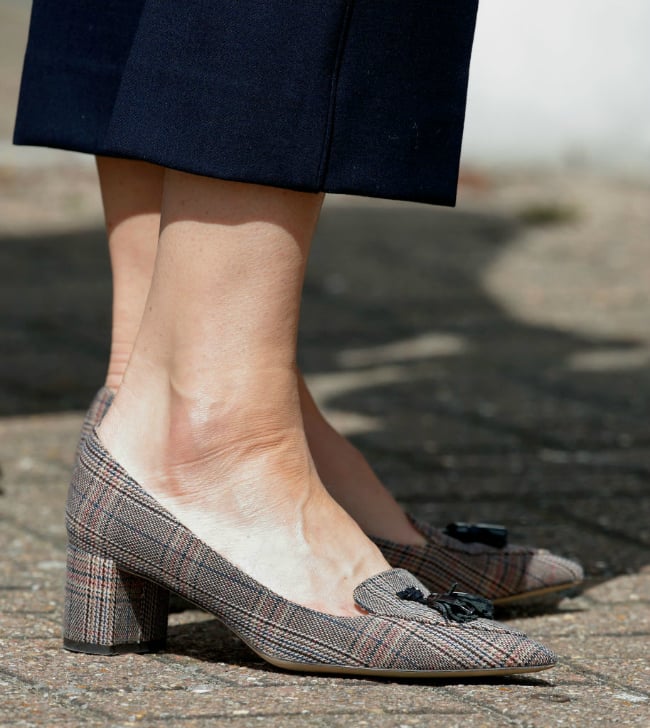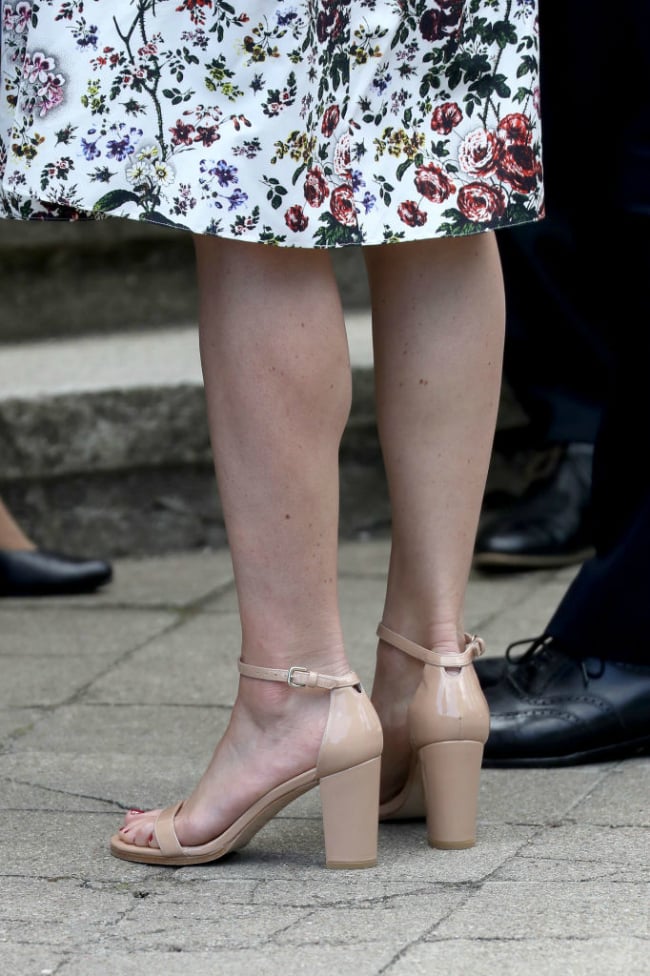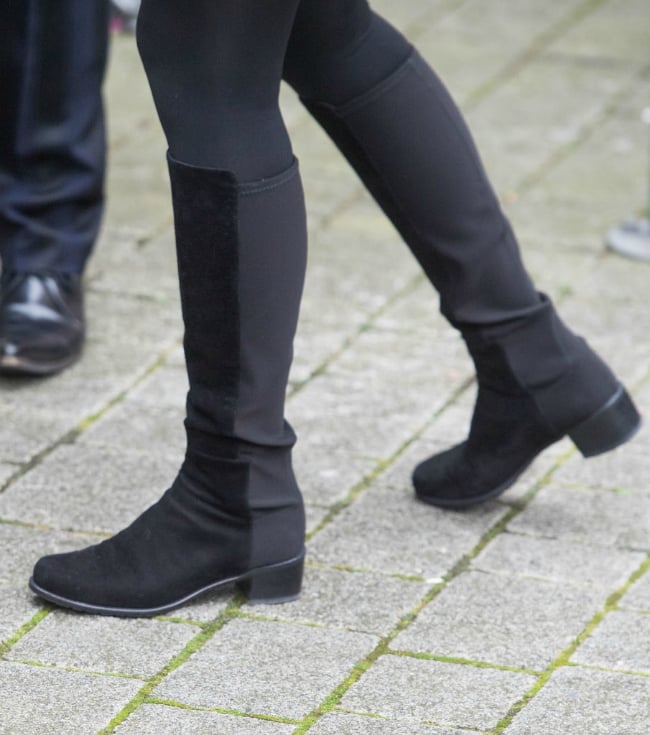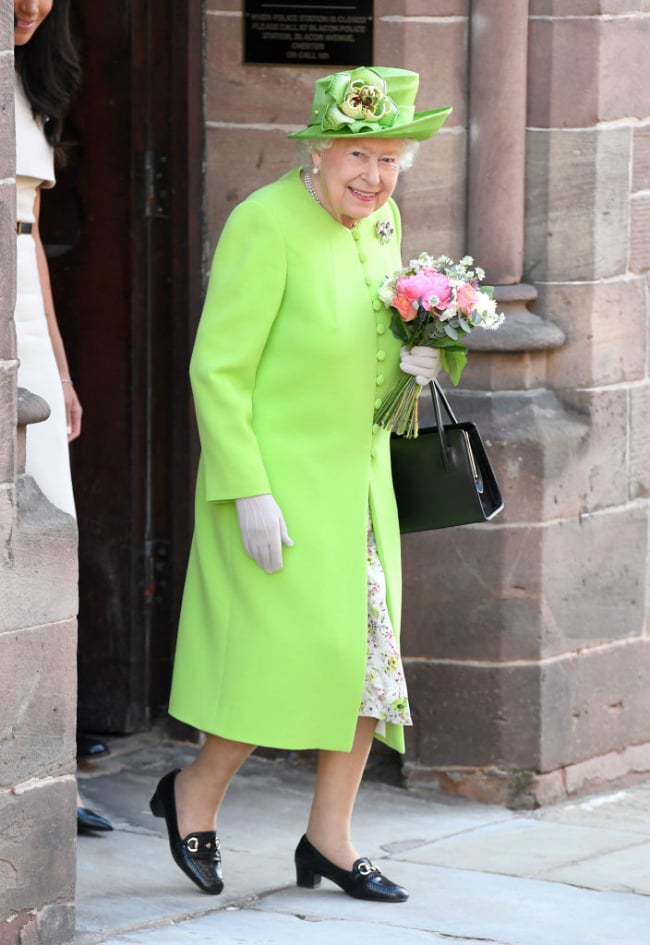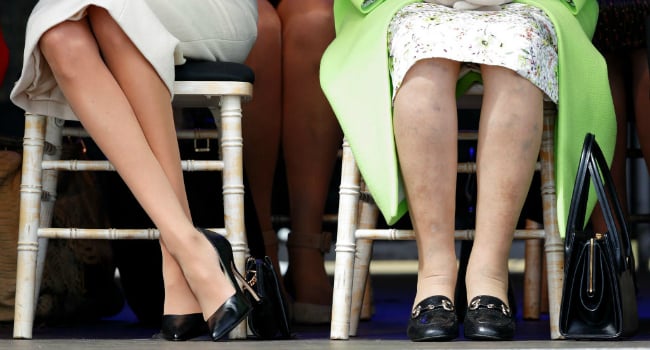 This discrepancy in feet workload (and pain threshold) has to do with the 'no shoes on' height difference between Meghan and Harry, which a photographer told Glamour is "unbalanced", hence the need for extra height. Or, Meghan could just really, really love pointed stilettos. No pain, no gain, right?
Regardless, there's something we need Meghan's feet to know. There is good news for you ahead, dear friends.
The older you (and your human) get and/or the more kids you have, the comfier you'll get.
A time will come when you too will be able to enjoy the comfort and variety your sister-in-law's feet enjoy, and one day, maybe, just maybe, the Queen's too.
Until that day comes, just continue putting one fabulous, stiletto-clad foot in front of the other. As your British in-laws say, keep calm and carry on, OK?
Also - lots of Band aids. Lots and lots of Band aids.
P.S. We also compiled the many non-fashion related reasons Meghan Markle is a legend in the video below.
How often do you wear stilettos like Meghan Markle's? What's your go-to style of shoe?