The Duchess of Sussex is inarguably one of the most prominent style icons of 2018, with experts and fans alike pointing out the most minuscule details of her royal outfits.
So when Meghan Markle attended the Royal Ascot this week, nobody could stop looking at her shoes, which were one or two sizes too big.
To soothe the souls of perplexed fans, fashion expert Harriet Davey has told The Sun that the reason is actually extremely common, and relatable for those who aren't a celebrity too.
"Celebs often go a size up, or even two, in the shoe department when they're at an event or on the red carpet and it's for one reason we can all relate to – to avoid blisters," the expert told The Sun.
The expert added that uncomfortable shoes can lead to swelling and even bunions.
"The swelling can cause blisters and in the long run bunions – like long-time heel fan Victoria Beckham has been rumoured to suffer with," she said.
The Duchess wore a pair of black leather pumps to Royal Ascot, paired with a stunning white mid-calf length dress with a black belt at the waist, and of course, topped off with a compulsory hat; a stunning black and white fascinator.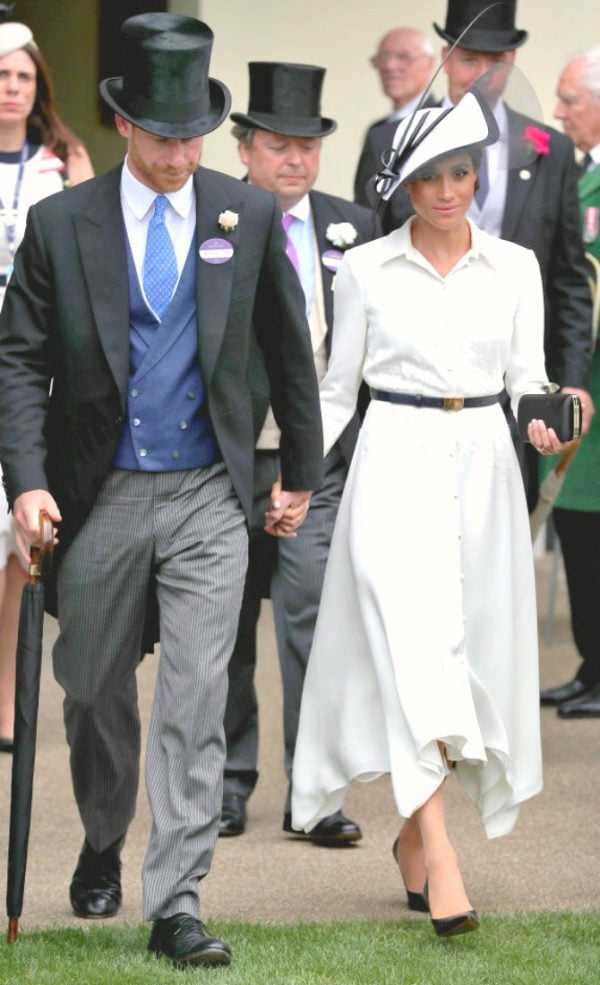 Fashion expert Harriet Davey added that many celebrities stuff shoes with tissue or cotton wool, which they take out once they feel that they need some extra room in their shoes.
It turns out the Duchess definitely isn't too big (or small) for her boots, after all.