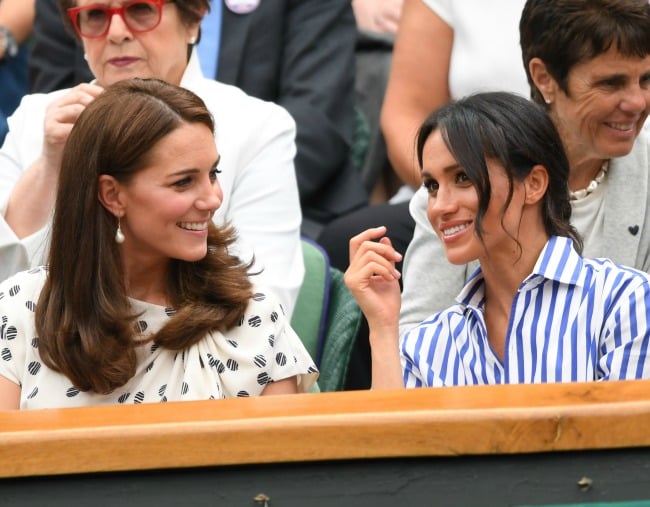 The royals are very clever people when it comes to style hacks.
Meghan Markle and Kate Middleton are hardly ever caught in pants, and since they have to wear dresses or skirts to many public appearances, you might wonder why they never have an unwanted Marilyn Monroe moment when it's windy.
It turns out the Duchesses have a very scientific undergarment which keeps their dresses down without them having to lift a finger (this is important because they need all their fingers for waving).
Etiquette expert Myka Meier revealed to The Sun that Kate Middleton and Meghan Markle wear static-creating bodysuits underneath their outfits.
"Often they wear body suits and clothes that actually increase static so it's much [too] hard for something to fly up," she said.
"So you have an under garment that is almost like a body suit that is one tactic that is used," she added.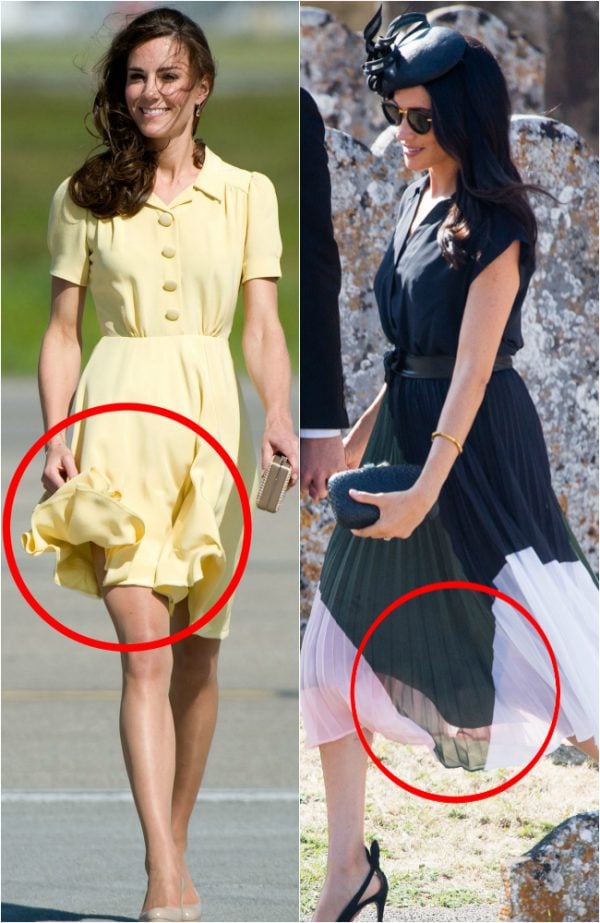 The fabrics worn together create a static energy that make the fibres cling to your body. Genius.
As for Queen Elizabeth II, she has tiny curtain weights sewn into the hems of her outfits to prevent disaster, but we can't all have people altering every outfit we wear.
Of course, it's not the only style hack the royals have wowed us commoners with.
When Meghan Markle attended the Royal Ascot earlier this year wearing her shoes one size too big, fans of the Duchess couldn't look away. But it turns out there's a very clever reason why.
To soothe the souls of perplexed fans, fashion expert Harriet Davey told The Sun that the reason is actually extremely common, and relatable for those who aren't a celebrity too.
"Celebs often go a size up, or even two, in the shoe department when they're at an event or on the red carpet and it's for one reason we can all relate to – to avoid blisters," the expert told The Sun.
The expert added that uncomfortable shoes can lead to swelling and even bunions.
"The swelling can cause blisters and in the long run bunions – like long-time heel fan Victoria Beckham has been rumoured to suffer with," she said.
The Duchess wore a pair of black leather pumps to Royal Ascot, paired with a stunning white mid-calf length dress with a black belt at the waist, and of course, topped off with a compulsory hat; a stunning black and white fascinator.
Long live the Meghan Markle effect.