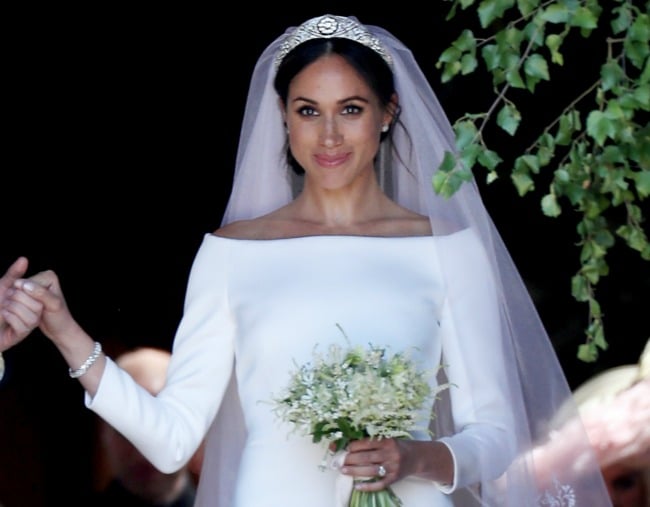 To keep up to date with all things to do with the royal family, check out our royal hub. It's a blast.
Although we hardly saw the Duchess of Cambridge and Meghan Markle together on the day of her royal wedding to Prince Harry, fans are now convinced the Duchess played an instrumental role just as Meghan was about to descend the aisle.
In a newly surfaced clip from the royal wedding, somebody that looks a lot like Duchess Catherine can be seen handing Meghan her bouquet just as she's about to walk down the aisle.
Unfortunately the quality of the video isn't great but the colour and style of the dress and shape of her fascinator match the one worn by the Duchess of Cambridge.
On the day, Duchess Catherine was responsible for looking after the bridal party, who accompanied Meghan down the aisle, walking behind her. It makes sense that the Duchess would have stayed until the children began their walk, only then leaving to take her seat at the front of the chapel.
According to the Instagram account @harry_meghan_updates, who sparked the debate, it could also have been Aussie Samantha Cohen who was one of the Queen's senior aides tasked with getting Meghan royal ready.