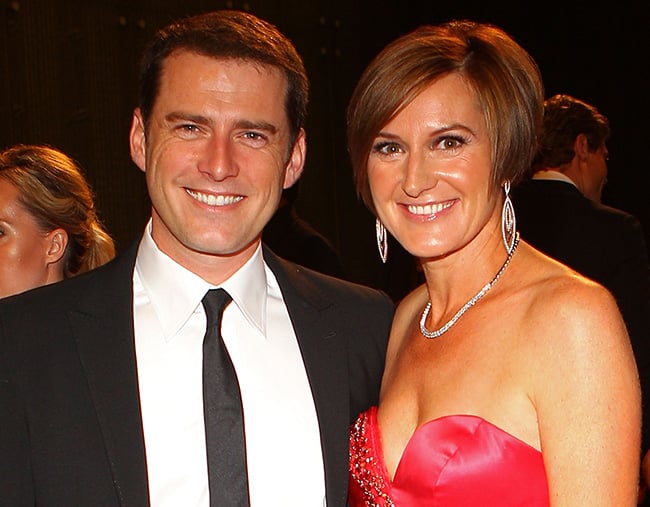 Karl Stefanovic has responded after his ex-wife Cassandra Thorburn claimed she and their three children were dead to his family.
Two years on from their split, 47-year-old Thorburn spoke to The Australian Women's Weekly in a tell-all interview.
"Last year, I declared that Karl really was dead to me, a man I no longer know, but the children still have their father," the mother-of-three said.
"The flip-side of that is I feel like we're dead to his family and almost anyone from our old life.
"There has been practically no contact. I feel like we've been discarded and disposed of, replaced by a whole new line-up of starters."
But a spokesperson for Stefanovic and his family has now responded to her comments, calling them "disappointing".
Mamamia Out Loud discusses Karl Stefanovic and Cassandra Thorburn's divorce. Post continues below.
"We are disappointed Cass would claim such inflammatory suggestions that we have alienated Karl's children from our family," the spokesperson told TheFIX.
"Nothing could be further from the truth. Karl regularly co parents his children and has his loving family around them.
"We refuse to keep a running dialogue of the children. There are custody and financial matters before the Family Court and Karl has abided by every single one of them and we will not jeopardise it. Family is often compromised when parents go through a painful divorce and we do our best to continue our love and support for the children."
Stefanovic and Thorburn have three children together: Jackson, 18, Ava, 13 and River, 11.