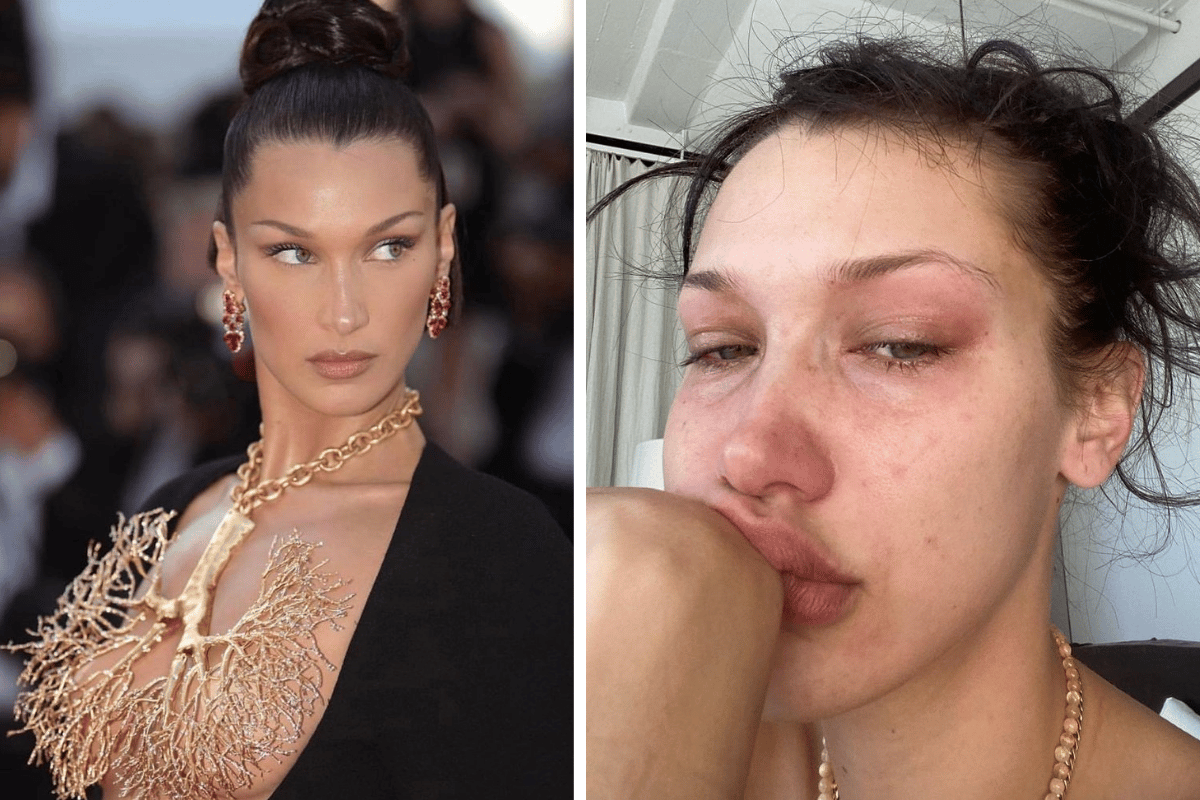 This post deal with depression and could be triggering for some readers.
Bella Hadid has a face that most around the world would recognise in an instant.
But the nine pictures she shared of herself today, are a far cry from the glamourous shots we have become used to.
Gone are the backstage-at-a-fashion-show snaps. The selfies tagging multiple hair and makeup artists are nowhere to be seen. Instead, just nine pictures of Bella Hadid, crying her eyes out. 
Watch Bella Hadid walk the red carpet at Cannes Film Festival. Post continues after video.
Alongside the carousel of crying pictures, Bella shared an extensive caption and a snippet of a video created by Willow Smith (Will Smith's daughter) - drawing on heavy themes of mental health and burnout.

"This is pretty much my every day [and] every night for a few years now," Bella states, referencing her selfies.

"Self help and mental illness/chemical imbalance is not linear, and it is almost like a flowing rollercoaster of obstacles… it has its ups and downs, and side to sides."
"I've had enough breakdowns and burnouts to know this: if you work hard enough on yourself, spending time alone to understand your traumas, triggers, joys, and routine, you will always be able to understand or learn more about your own pain and how to handle it. Which is all that you can ask of yourself."