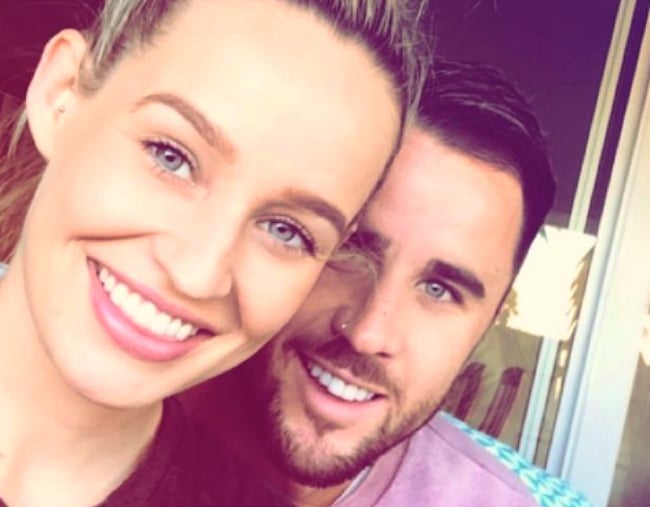 We're only two nights into Bachelor in Paradise and, well, nothing all that exciting has happened.
Yes, we watched all of our favourite contestants awkwardly catch up with Osher and his hair again. Also yes, we have our first 'love square' involving former lovers Florence Moerenhout and Jake Ellis, his best mate Davey Lloyd, and last year's Bachelor villain Leah Costa.
But even that wasn't very dramatic.
So far, the only form of controversy we've been blessed with is that of Brett Moore a.k.a the guy who said two words on Sophie Monk's season of The Bachelorette and his girlfriend.
Yes, his girlfriend.
We've already established 29-year-old Brett is indeed dating fellow Bachelor franchise alum Stephanie Boulton. You might remember her from Matty J's season of The Bachelor. Or you might not, that's okay too.
But did you know said girlfriend will also be making an appearance on Bachelor in Paradise too? As in, coming to the island to find love. Even though… she has love already?
Stephanie was 23 when she appeared on The Bachelor in 2017, and she's a safety administrator from Western Australia. She's described herself as an adrenaline junkie, and said her turn-offs include "someone who is full of self-importance", according to ELLE.
So it makes us wonder what the hell she's doing with Brett.
On Monday night's episode of Bachelor In Paradise, Brett was grilled by fellow contestant Tara Pavlovic – who is actually friends with his girlfriend – about his relationship status.