Personally, last night's premiere of Bachelor in Paradise was everything I needed it to be.
It felt like a version of schoolies exclusively for super attractive people, or The Hunger Games where the prize is a short term, purely-for-publicity relationship, but mostly Instagram likes.
But for a lot of Australians, apparently, 13 randoms turning up in Fiji and drinking excessively didn't make for great television.
For starters, all the guys look exactly the same.
Why did they just photocopy one guy three times?#BachelorInParadiseAU

— Jo Thornely (@jothornely) March 25, 2018
Then Tara's bizarre story about two minute noodles was by far the most compelling part of the show.
Dear Tara, your story about your two minute noodles had more interesting content than Davey and Leah's date #bachelorinparadiseau

— Simone (@Sim_oneL) March 25, 2018
And then there were people we didn't… even… recognise.
Every?? Time?? Brett?????? Comes??? On??? The??? Screen??? #BachelorInParadiseAU pic.twitter.com/MKmq7BRX6m

— Tahlia Pritchard (@Tahls) March 25, 2018
I'm sorry but Brett has never appeared on any version of The Bachelor franchise and that is a fact.
What is it that we're missing? Has the drama just not properly started yet? Are we waiting for more villains? Are we really just all here to witness how sunburned Jarrod can become in the period of a few weeks?
Then I thought about it.
I know exactly what this show is missing, and you do too. We just haven't wanted to say it.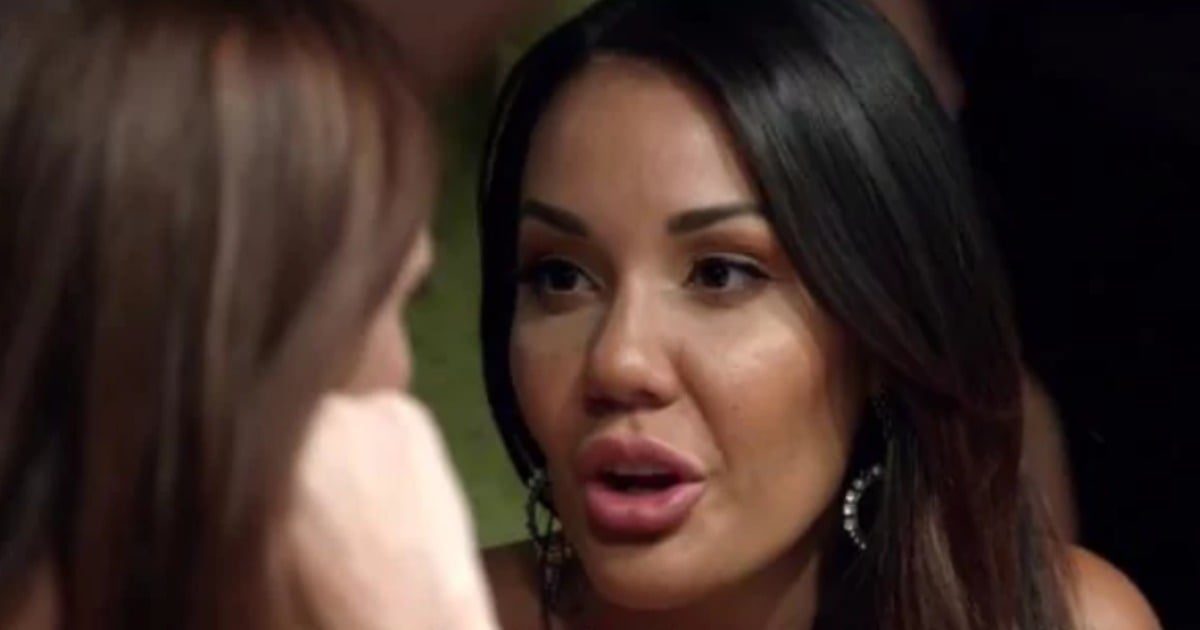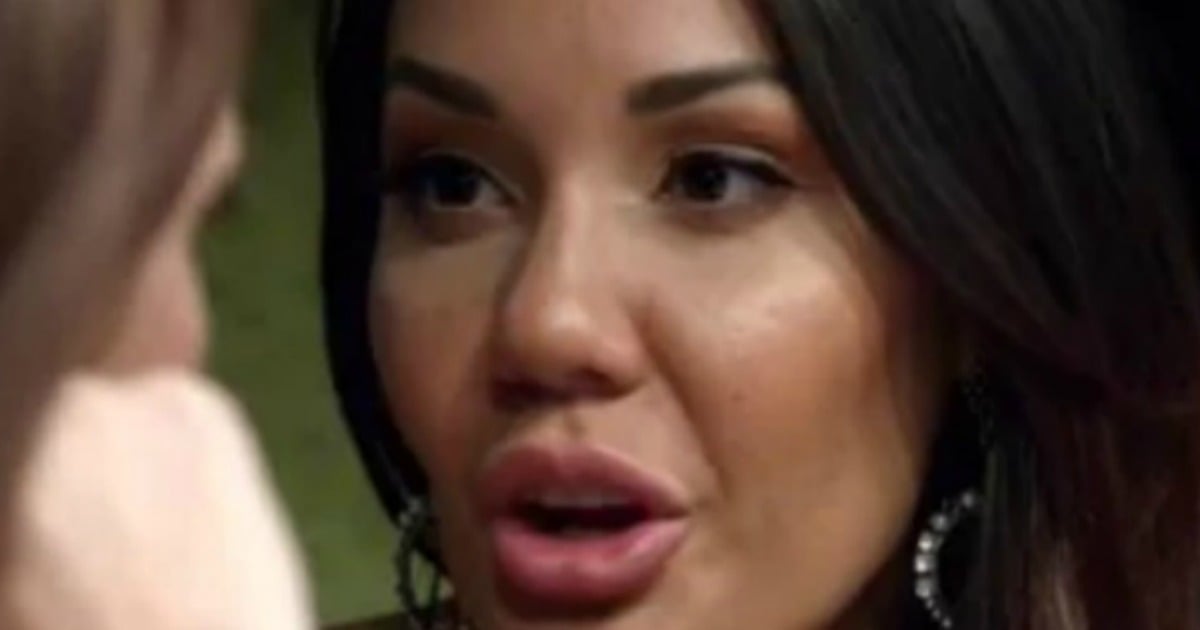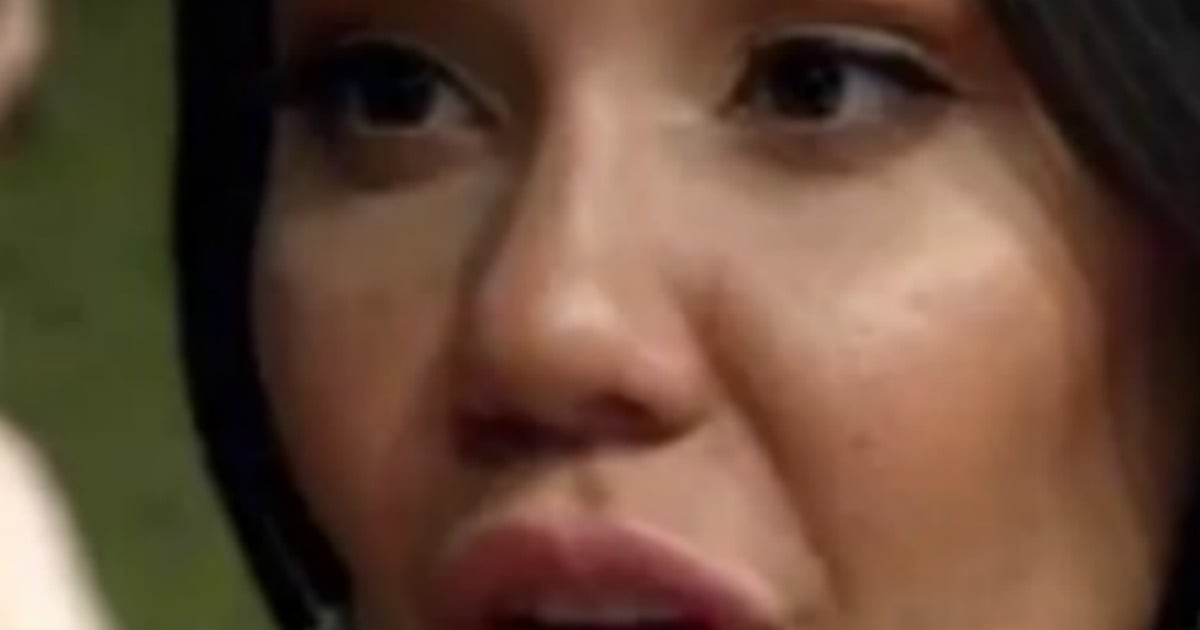 It's goddamn Davina.
We need Davina.
Off the back of Married at First Sight, which I have previously described as 'the poor man's Bachelor', Bachelor in Paradise feels... tame.
Oh, I'm sorry, did Davey take Leah on a date when he's meant to like Flo?
HOW ABOUT MAKING YOUR FAKE HUSBAND GET A PERMANENT TATTOO OF YOUR FACE WHEN YOU'RE IN THE MIDST OF PURSUING A RELATIONSHIP WITH SOMEONE ELSE'S FAKE HUSBAND.
Oh, was Jake not very receptive to being asked about his reputation? Was he a bit defensive?
HOW ABOUT NOT APOLOGISING FOR STEALING ANOTHER WOMAN'S PARTNER AND THEN ACCUSING HER OF BEING CRAZY WHEN SHE BRINGS IT UP, BEFORE TELLING HER YOU DON'T KNOW HER, WHICH IS OBVIOUSLY A LIE.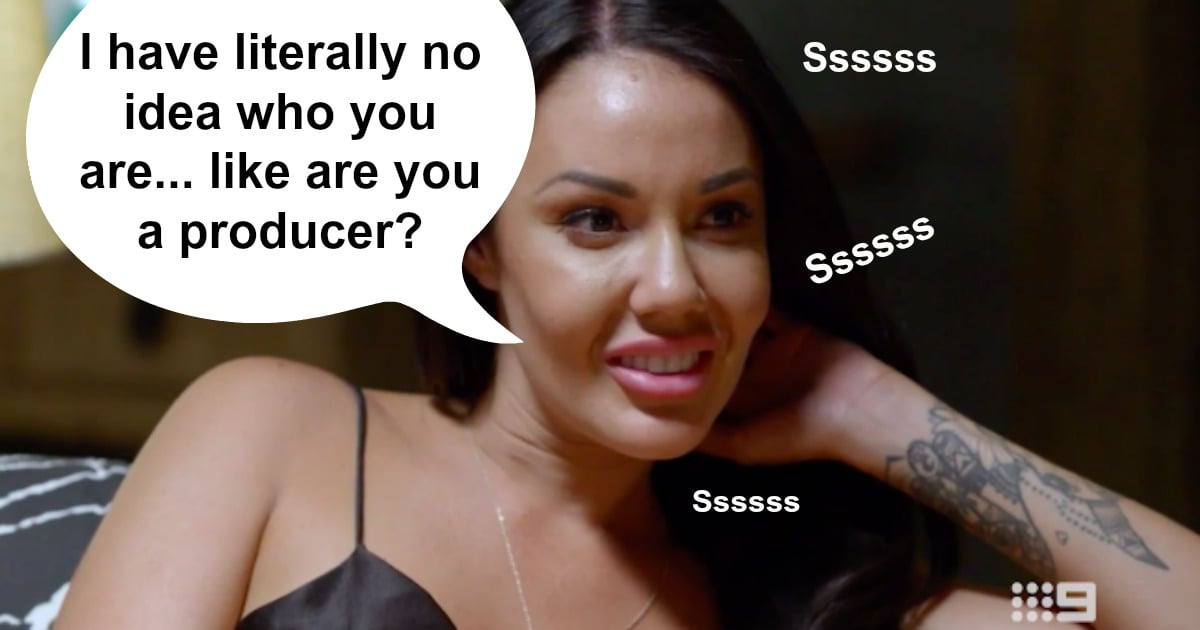 Have Flo and Jake hooked up previously, making it a little bit awkward?
HOW ABOUT YOUR FAKE EX HUSBAND ANNOUNCING TO A ROOM FULL OF PEOPLE THAT YOU'VE BEEN SEXTING HIM WHILE IN A RELATIONSHIP WITH A NEW GUY, WHO HAPPENS TO BE CRAZY, AND WAS PREVIOUSLY FAKE MARRIED TO ANOTHER WOMAN WHO IS ALSO IN THE ROOM.
Married at First Sight made us bad people who need all the rules to be broken in order to be entertained. It's like when people develop a tolerance to alcohol, or heroin, but this is worse because it's a tolerance to reality TV drama.
Bachelor in Paradise needs to go from 0 to 100 real quick if it wants to keep up with an audience who, against our will, has become utterly dissatisfied with anything that doesn't involve literally ruining people's lives.
I'm sorry, but bring in Davina. Yes, she's from a different network so that would never be allowed. Yes, she's never been on The Bachelor. Yes, Bachelor in Paradise has already finished filming so there's no way of bringing her in.
But create a goddamn time machine. Because reality TV just doesn't cut it without her.