Live updates
7:49am

7:47am

5:57am

3:22am
Latest posts
Scomo denies knowledge of Grace Tame's "threatening" phone call.
The Prime Minister's office has just issued a statement about Grace Tame's allegation (for more on that, scroll down in this news blog).
The statement said Scott Morrison and his office had no knowledge of the phone call before Tame's speech, and called for the person who phoned her to apologise. It also described that person's behaviour as "unacceptable".
"The PM has not and would not authorise such actions and at all times has sought to treat Ms Tame with dignity and respect. Ms Tame should always be free to speak her mind and conduct herself as she chooses. The PM has made no criticism of her statements or actions. The PM and the government consider the actions and statements of the individual as unacceptable," the statement read.
A short time ago, it was confirmed an investigation into the allegation has been launched.
The National Australia Day Council has denied having "threatening" conversations with Grace Tame after the Australian of the Year said a senior member of a government-funded organisation had urged her to refrain from criticising PM Scott Morrison https://t.co/L3CqGZfOep

— The Age (@theage) February 9, 2022
Lady Gaga, Kristen Stewart and an Oscars upset.
The nominations for the 2022 Oscars have been announced and this year there are quite a few surprises in the mix. The Best Actress category has proven to be the most controversial, and now we need to talk about what this means for Kristen Stewart and Lady Gaga.
In movie news, Disney Plus has released the first look images and trailer for the highly anticipated upcoming series The Dropout, starring Amanda Seyfried as the controversial Elizabeth Holmes. But she's not the only famous actress set to play that role this year.
And one half of iconic radio duo Hamish and Andy, Andy Lee, has shared his worst ever celebrity interview and let's just say there is no part of this Justin Bieber story that's not embarrassing.
Get The Spill in your ears now!
Police seek AVO against Melissa Caddick's husband.
Anthony Koletti, the husband of missing alleged conwoman Melissa Caddick, is now the subject of an apprehended violence order request.
According to court documents, police have sought an AVO against Koletti in a bid to protect Australian Securities and Investments Commission investigator Isabella Allen, who was looking into the case.
As reported by The Australian, Koletti is "extremely shocked" by the development, claiming he had not spoken to Allen for more than six months.
"I would say (applying for the order) that it's just to villainise me to make their case look stronger," he alleged.
In NSW, an AVO can be sought if someone has been the victim of "physical assault, threats of physical harm, stalking, intimidation or harassment and has a reasonable fear to believe that this behaviour will continue".
Police seek AVO against Melissa Caddick's husband, Anthony Koletti, to protect ASIC investigator https://t.co/PBDu6dFJAT

— Rhiana Whitson (@rhianawhitson) February 9, 2022
5 things we learned from Brittany Higgins and Grace Tame's National Press Club speeches.
Isabella here! Following on from Brielle's post which covered the start of the National Press Club address, here's what we've learned so far.
1. Both Higgins and Tame want actions, not just words.
In her speech, Brittany Higgins said she doesn't think Prime Minister Scott Morrison's previous "shocking" and "offensive" language about women's safety would matter if his actions measured up.
She was referencing his "imagine if it were our daughters" spiel from last year.
"I don't care if the government has improved the way that they talk about these issues. I'm not interested in words anymore. I want to see action," Higgins said.
Grace Tame shared a similar sentiment, dismissing the coalition's approach as "empty announcements", "placatory platitudes" and "superficial last-minute acknowledgements".
2. Grace Tame alleges "threatening" phone call from Scott Morrison's team.
At the National Press Club, Tame said she received a call demanding that she not disparage Scott Morrison.
"I received a threatening phone call from a senior member of a government-funded organisation, asking for my word that I would not say anything damning about the Prime Minister on the evening of the next Australian of the Year Awards."
Tame noted she would rather speak up about what she believes and disappoint high members in the government rather than "sell out as a pandering political puppet to the corrupt forces that coercively control it."
How about some proactive, preventative measures and not just these performative, last-minute bandaid electioneering stunts?

— Grace Tame (@TamePunk) February 8, 2022
The former Australian of the Year also reminded us that it is an election year for the Coalition, alluding to the government's "carefully staged photo ops" and "facades, false hope and distractions".
She noted they were all "deliberate spin tactics designed to satiate the press and the general public."
Watch: Brittany Higgins and Grace Tame addressed the National Press Club today in powerful speeches.
3. The fallout from Scott Morrison's "if it were our daughters" controversy.
In her speech, Higgins addressed the PM's "as a father" comment made last year in the wake of her sexual assault allegation being made public.
After speaking with his wife Jenny, she told the PM: "he had to think about this as a father". Of course, this didn't go down very well, with many criticising Morrison and noting you don't have to look at it from a father's perspective to see that an alleged rape is horrific and emotionally traumatic.
Platitudes and weak words slammed by Brittany Higgins and Grace Tame in their National Press Club address via @crikey_news https://t.co/UgyYZ7wV8n

— John Patrick Cronin (@john_cronin48) February 9, 2022
Higgins noted the fact that Morrison "needed his wife's advice to help contextualise my rape in a way that mattered to him personally".
"I didn't want his sympathy as a father. I wanted him to use his power as Prime Minister."
4. Both women call for structural and systemic action.
Tame reiterated her call for nationally consistent sexual assault laws, ages of consent and definitions of sexual intercourse to be ratified.
She also made three additional recommendations: for the government to take the issue of abuse in all its forms seriously, more funding for prevention education and national, consistent, legislative change.
Higgins has said the 28 recommendations of the Jenkins review into parliamentary culture need to be implemented for any real difference to be made.
"If we truly want a gender-inclusive society, we need more vocal women in rooms where key decisions are being made to ensure that there is a gender lens placed over national policy."
5. Brittany Higgins feels hope for the future.
When asked by a reporter how she is feeling about the future for women in this country, Higgins said she felt "really buoyed" by the support she has received from countless women.
"I think we have kind of got a new wave of women who are just not copping it," she said.
"To have people stand behind you and go: 'No, this is not okay the time is now, let's stand together,' that has been a powerful thing and that has kept me going in my darkest times."
Grace Tame ends her brilliant speech with this: "You see me here standing tall… standing on the shoulders of giants. Side by side with Brittany. Side by side with all of you. Together, making change. Making history. Butabove all else, making noise." @TamePunk @PressClubAust

— Stephanie Dalzell (@steph_dalzell) February 9, 2022
- With AAP.
Brittany Higgins addresses the National Press Club.
An emotional Brittany Higgins has given a rousing speech at the National Press Club.
"The parliament of Australia is safe, it is secure, except if you're a woman. If what happened to me can happen there, it can happen everywhere," she told the crowd.
She began her speech by telling everyone, "I was raped on a couch in what I thought was the safest and most secure building in Australia."
She says she spoke about her experience because she was determined to drive change. But as she told the Press Club, she is worried that the moment of reckoning that followed hasn't led to actual change.
She pointed first to the Prime Minister, of whom she said, "That [change] starts with the Prime Minister, some of his language last year was shocking and at times admittedly a bit offensive."
Higgins continued: "Recognising there's a problem is 50 years short of what's required. Codes of conduct are important, but only if it's paired with institutional change. There are 28 recommendations in the Jenkins review, and without their implementation, we will continue to see this toxic culture."
Adele's BRIT Awards appearance.
I'm back with more BRITs/Adele news, because SHE'S ADELE.
Here she is on the red carpet in London:
Adele, 33, won best artist, album and song at the 2022 show, taking out three of the four awards she was nominated for. She also performed 'I Drink Wine' rather than either of her singles from new album 30, 'Easy On Me' or 'Oh My God' which was a bit of a surprise. But it was spectacular, because, duh. Here's a snippet:
A little bit of Adele performing 'I Drink Wine' at the #BRITS.
pic.twitter.com/6zPaAiw6aS

— Adele Daily (@adeledailynet) February 8, 2022
The awards show was Adele's first major outing since the postponement of her Las Vegas residency show, which has snowballed into a major tabloid drama over the last few weeks.
This combined two of the topics I am most interested in: the music industry, and the toxicity of tabloid media, especially regarding women. For years, I've been awed at how Adele has managed to avoid the 'tabloid takedowns' that many of her pop peers (think Taylor circa 2016) have dealt with. But when she announced her Vegas show was not ready, the tabloid tables finally turned - making a fairly standard 'industry' logistical issue into something salacious and dramatic.
I've written an analysis of this, and I would love to know what you think: The tabloids love to tear down famous women. Now, they've come for Adele.
Matt Doran, and what we actually want from human beings who make mistakes.
Good morning everyone! I'm in a brilliant mood because I've been watching the BRIT Awards all morning, and I bloody love an awards show. The fashion! The performances! The inevitable drama and slip-ups!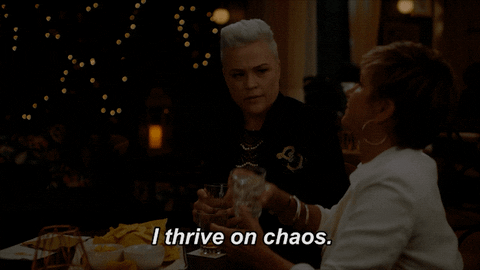 This year, Adele performed 'I Drink Wine' from her 2021 album, 30.
When that album was released late last year, a major drama was sparked by the news that Weekend Sunrise host Matt Doran had been flown to London to interview Adele, but had not listened to the album beforehand.
This week, it emerged that Doran had checked into a mental health facility, with the fallout from the interview reportedly putting him into a "terrible head space".
Following this, the brilliant Clare Stephens has written a critique of the inevitable pile ons towards people who make mistakes. And how, even if they apologise, we cannot seem to move on. It's a brilliant, nuanced read that I really implore you to check out: Matt Doran, and what we actually want from human beings who make mistakes.
Liberal MPs break ranks over religious bill, and all the news you need to know this morning.
Morning friends! Have you ever stopped to wonder what your tampons are actually made of?
If you're scratching your head right now, you're not alone. In fact, manufacturers of tampons and pads aren't legally required to disclose what ingredients are used in their products.
That's why NSW law student Christine Stephens spearheaded a campaign last week to ensure all ingredients are listed on the product labels of feminine hygiene products.
My colleague and Senior Health and Beauty Writer, Erin Docherty, explains all about it here: You should know what's going in your tampons. But here's why you don't.
But first, lets get you up to speed with the five biggest news stories you need to know this morning.
Liberal MPs break ranks over religious bill that does not protect transgender students.
Moderate members of parliament have expressed their opposition to a compromise agreement to protect gay students, but not trans children, as part of religious discrimination changes.
The coalition partyroom has agreed to amendments to the legislative package, including adding a clause to the Sex Discrimination Act banning religious institutions from expelling students based on their sexuality.
But schools would retain the right to exclude students on other grounds, including gender diversity, "to avoid injury to the religious susceptibilities of adherents of that religion or creed".
Liberal MP Bridget Archer was among those who refused to offer her support, telling parliament, "I'm horrified to see protections don't extend to students who identify as transgender. In 2022 I can't believe we're even having this conversation… This bill is an overreach. In its current form I cannot support the bill."
Spoke to @theprojecttv earlier about how we must address legacy discrimination issues.

In particular the provisions of the Sex Discrimination Act, which date from 2013, and which allow for discrimination on the basis of orientation or identity.

This is wrong. We must fix it. https://t.co/SX6ht7axgS

— Dave Sharma (@DaveSharma) February 8, 2022
Brittany Higgins and Grace Tame to respond to PM's apology.
Former Liberal staffer Brittany Higgins and child sexual abuse survivor Grace Tame will respond to Scott Morrison's apology to women harassed and assaulted in federal parliament.
Ms Higgins, who went public a year ago about her alleged 2019 rape in a minister's office, will address the National Press Club with the former Australian of the Year on Wednesday.
Legislation to enact reforms called for by Sex Discrimination Commissioner Kate Jenkins is also due to be introduced into parliament.
It follows the prime minister's apology to Ms Higgins and other women who suffered under a parliamentary culture that normalised bullying, abuse, harassment and violence.
NSW government to trial new school hours.
Traditional school hours are getting a shake up under a new trial by the NSW government to better support working families.
While announcing a new women's economic expert panel on Monday, Premier Dominic Perrottet said the state government will trial new school hours at several NSW schools.
"The school hours of 9am till 3pm, that was set up at a very different time in life ... the world in the 1950s is very different from the world we live in today," Perrottet said.
"We as a government will be looking always at better ways of doing things, of thinking outside the box and striking new directions moving forward."
Traditional school hours are expected to be overhauled this year as part of a new trial by the NSW Government.

Dominic Perrottet yesterday said "9am until 3pm doesn't work", announcing he wants to "be bold" in testing alternative hours.

MORE: https://t.co/XyymQMB8j5#9News pic.twitter.com/3RNtVHuz7U

— 9News Sydney (@9NewsSyd) February 8, 2022
Athletes call out "questionable" food and conditions at Winter Olympics.
Athletes have complained about the food, cold weather and isolation rooms at the Beijing 2022 Olympic Winter Games.
Calling out the lack of hot meals provided, German skiing coach, Christian Schwaiger, told reporters, "The catering is extremely questionable because really it's not catering at all."
"I'd have expected that the Olympic Committee would be capable of providing hot meals," he continued. There are no hot meals. There are crisps, some nuts and chocolate and nothing else. This shows a lack of focus on high-performance sport."
According to The Sun, Team USA reportedly brought extra food, including bags of pasta, to the Games.
Meanwhile, Russian athlete Valeria Vasnetsova has shared an Instagram photo of a meal she claimed to have eaten for "breakfast, lunch and dinner for five days already".
Russian athlete Valeria Vasnetsova posted this photo on Instagram.

She says that the same meal has been served at the Winter Olympics in Beijing for "breakfast, lunch, and dinner for five days already." pic.twitter.com/AspgWEqutb

— Joe Pompliano (@JoePompliano) February 7, 2022
In a statement, the International Olympic Committee said, "We are aware of the complaints raised by some athletes, particularly with regard to food temperature, variety and portion size.
"The issues are currently being addressed together with Beijing 2022 and the respective management of the facilities concerned."
National resource to tackle violence against disabled women and girls.
Recent research has shown 65 per cent of women and girls with disabilities have experienced at least one incident of violence since turning 15 and are twice as likely to be subjected to such abuse in some form compared to those without disabilities.
In response to the alarming figures, the 108-page resource "Changing the Landscape" has been developed by Our Watch, the national agency to prevent violence against women and their children, and Women with Disabilities Victoria.
The resource is part of Our Watch's submission to the disability royal commission, which is due to deliver its final report by September 2023.
It suggests actions for challenging sexist and ableist attitudes that women and girls with disabilities are "vulnerable", "incapable" or "child-like", cited as root causes of the issue.
"Negative stereotypes, assumptions and attitudes about people with disabilities can directly contribute to, and motivate, the perpetration of violence against this group," reads the report, published on Wednesday.
1800 RESPECT (1800 737 732)
Lifeline 13 11 14
That's it. You're all up to speed.
We'll be back to bring you more of the biggest stories women are talking about throughout the day.
- With AAP.
Obsessed with Married At First Sight? Science knows why.
Married At First Sight, better known as 'MAFS' has become not only one of the most popular television shows here in Australia, but is also exported to millions of people worldwide, but why are so many of us addicted to the drama?
And do you ever wonder if the show is doing more harm than good by presenting some very unhealthy relationships and inappropriate behaviour on screen?
The Quicky speaks to our very own MAFS expert, and a behavioural scientist to find out why we love or even hate-watch this show, and what impact it's having on our brain and our real-world relationships.
READ:
Feature Image: Getty.