Live updates
5:32am

5:22am

5:10am

3:59am
Latest posts
More than 4000 VIC students test COVID-positive within the first week of school.
Victorian authorities are currently weighing up if the state's rapid antigen testing scheme for students and staff will be extended beyond four weeks.
This news follows thousands of Victorian students testing positive for COVID-19 since returning to classrooms. In just the first week of school, the infection tally for students is over 4500. About 800 teachers and staff have also been forced into isolation after returning positive tests.
Under the state's back-to-school plan for the first four weeks of term one, students and teachers are required to use rapid antigen tests twice weekly to keep cases in check.
"It's better to support those many hundreds of students and teachers than have one million students at home remote learning," Education Minister James Merlino told reporters on Monday.
Merlino confirmed the government was yet to make a call on possibly continuing the RAT regime beyond four weeks, which would require more than the 14 million kits already delivered to schools.
"We're in week two of term one. We'll make those decisions over the next couple of weeks in discussions with our public health team," he said.
- With AAP.
The Aboriginal flag will now fly permanently on top of the Sydney Harbour Bridge.
An important step in the right direction, the Aboriginal flag will fly permanently on top of the Sydney Harbour Bridge.
In terms of a timeframe, New South Wales premier Dominic Perrottet has said he wishes for it to be done "as soon as possible".
Perrottet said the first advice received was that it would take two years to do, something he felt was excessive considering the bridge itself was built in nine years.
"Surely in a modern world, the concept of putting an additional flagpole on the Harbour Bridge should not take two years. We've been working through this for some time. I'll climb up there and put it up myself if I need to," he told reporters.
The news is welcomed by Kamilaroi woman Cheree Toka, who launched an online campaign five years ago to permanently fly the Aboriginal flag in this prime position. Her online petition was signed by more than 177,000 people.
A 5 year struggle worth while.

WE BLOODY DID IT 🎉

Thank you to everyone who participated. The @ChangeAus petition & @gofundme won't stop until the flag is flying proud.

Let's see it to the end.@AIA_SydneyCBD @MayorDarcy @david4wyong @GaryNunn1https://t.co/Xbqhunc8m7

— Cheree Toka (@Chereetoka) February 4, 2022
The biggest takeaway from Kim and Kanye's 'feud'.
The divorce between Kim Kardashian and Ye, formerly Kanye West, took an ugly and very public turn over the weekend when the couple exchanged a war of words in a series of now-deleted posts.
A media storm is now brewing around the couple and their children, but there's one important takeaway that should be front and centre in every story.
Celebrity Gogglebox Australia is coming to our screens this year, and the show has officially announced the first celebrity couple.
Plus, in sad TV news, it looks Australia's longest-running drama Neighbours is coming to an end after UK Network Channel 5 pulled their funding from the series.
Get The Spill in your ears below:
Australia's international borders to reopen for fully vaccinated from Feb 21.
Isabella here, for the afternoon news! After almost two years of border restrictions, fully vaccinated international tourists will be allowed to come back to Australia from February 21.
While the international borders have been opened since late 2021, entry has only been allowed for citizens, permanent residents and their families, with it later expanded to international students, backpackers and migrant workers.
Prime Minister Scott Morrison said the move would be a welcome boost to the tourism sector.
"I know the tourism industry will be looking forward to that, and over the next two weeks they'll get the opportunity both for visitors to be coming and for them to be gearing up to welcome international visitors back to Australia," he told reporters in Canberra.
"The condition is you must be double vaccinated to come to Australia. That's the rule. Everyone is expected to abide by it."
State-based caps on quarantine will also continue, with the caps still being determined by state and territory governments.
- With AAP.
Kylie Jenner gives birth to second child.
Kylie Jenner and Travis Scott have welcomed their second child.
Kylie shared a photo of their baby - believed to be a son - to Instagram, captioning it with the birthdate: "💙 2/2/22".
She has not yet shared the newborn's name.
Kylie, 24, announced her pregnancy in September with a minute-and-a-half video of her positive test, doctor's visits and the moment that she told her mother, Kris Jenner.
She and Travis, 30, also have a daughter, four-year-old Stormi, whose birthday is the day before her new baby brother's.
What we learnt from Cleo Smith's parents' 60 Minutes interview.
Gemma here, just dropping in to give you a little more of a breakdown of the 60 Minutes interview last night with Cleo Smith's parents.
It was the first time Ellie and Jake have spoken directly to a media organisation about the kidnapping late last year, in an interview that reportedly cost Nine a whopping $2 million dollars.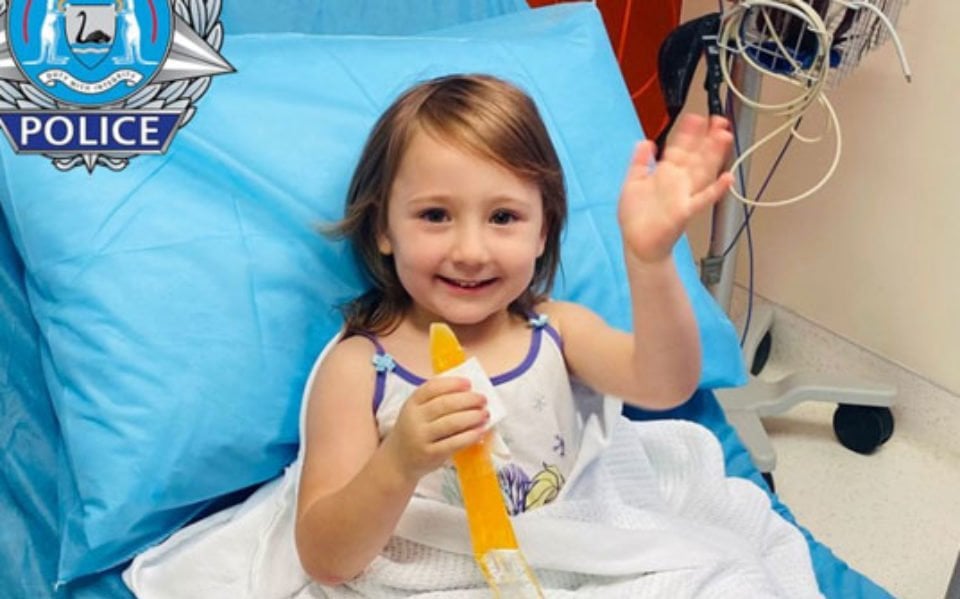 They gave an insight into how Cleo is going nearly four months on, and their family's plan to move away from their home in Carnarvon, WA.
I've collated all the main points from the interview below.
Why everyone is talking about Kimye - again.
I sat down and watched The Tinder Swindler yesterday, and I was hooked from the very first moment.
Netflix's latest doco follows the stories of three women who fell victim to conman Simon Leviev. He tricked them into believing he was the son of an Israeli 'diamond king' and established a Ponzi scheme to keep up his extravagant lifestyle. It's a wild ride and I highly recommend!
Do you know what was another wild ride? Kim Kardashian and Kanye West airing their problems very publicly over the past couple of days.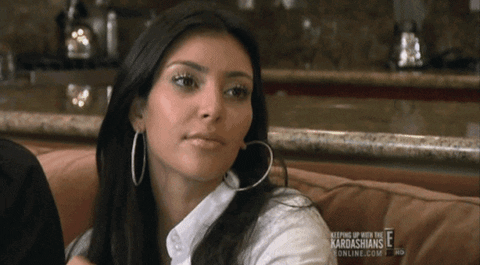 It began because of Ye's disapproval of their daughter North West's TikTok account, and descended into chaos as he ignored Kim's plea to settle it all privately.
As uncomfortable as it was, people couldn't look away. Kimye have always been extremely public, but this felt like Ye was inviting us into a new level of intrusion.
Confused? My colleague Charlie put together an explainer over the weekend: "You put security on me." A quick explainer on WTF is going on between Kim and Kanye.
Most recently, Ye has shared images of messages on Instagram that show he's got Kim's new number - so hopefully that means they can take this whole thing offline, where it belongs.
Cleo Smith's recovery, and all the news you need to know this morning.
Morning friends! Did you catch the 60 Minutes program on Cleo Smith last night?
The four-year-old's parents, Ellie Smith and Jake Gliddon, have shared new details about their emotional reunion with their daughter after she was taken by a stranger and held for 18 days.
Here's a quick rundown of what they shared, plus the four other biggest news stories you need to know this morning,
Cleo Smith has 'blocked out' abduction details.
Ellie Smith has recalled waking up to a police phone call at 1am the morning of November 3, to be told they'd found four-year-old Cleo alive and locked in a room just 7km away from the family home.
The little girl's abduction - which lasted 18 days - captured the entire world's attention.
"She was sitting on the bed and we ran up to her and she was like 'Hi mum', like nothing had happened," Smith told Nine's 60 Minutes.
Since getting home Cleo doesn't like closed doors, and her mum says in the first week in particular she'd wake up screaming with "nightmare after nightmare."
"Still to this day we don't know the full story," she said in her first interview with media since the ordeal.
"She has blocked out a lot as to what's happened. She went into survivor mode and pushed it very far away."
For the little girl who was scared of the dark, Cleo Smith's terrifying kidnapping has left her with new fears and sleepless nights. Even in those first magical hours after reuniting, her mother could see she had changed. #60Mins pic.twitter.com/eB1ApvFMaZ

— 60 Minutes Australia (@60Mins) February 6, 2022
Aussie gold medallist Jakara Anthony makes history at Winter Olympics.
The 12 year drought is over.
New Olympic champion Jakara Anthony made history on Sunday, winning Australia's first gold medal in the women's moguls at the Beijing Winter Olympics.
The 23-year-old led the two-day competition through every round and then scored 83.09 points to comfortably win the six-woman super final to earn gold.
Jakara Anthony wins #FreestyleSkiing Women's Moguls and the first Olympic Winter Games #Gold medal for Australia since 2010! #Beijing2022 | #StrongerTogether | @AusOlympicTeam pic.twitter.com/8y1OLEi1fc

— Olympics (@Olympics) February 6, 2022
Through Beijing, she was the only skier - and the first women in Olympic competition - to include a 'cork 720 mute' jump, with the higher degree of difficulty giving her an edge on her rivals.
GO JAKARA!
Scott Morrison is keen to get international borders open.
We could hear more about international borders opening soon, with federal leaders meeting today to discuss reopening Australia to tourists.
Scott Morrison hopes to be able to make the announcement, following the success of partial openings to students, backpackers and skilled migrants.
The prime minister said many of the states have now passed their peaks in COVID-19 infections.
"The key issue that we have been examining, and I have asked for advice from our health officials now over recent weeks, is how that decision could impact on our hospitals, which has been our primary consideration," he told reporters in Sydney on Sunday.
"But I really do not believe that is far away. As people will know, we have already opened up our borders to skilled migrants and backpackers and students."
Peter Dutton denies he's the politician behind the "complete psycho" text.
Peter Dutton has angrily denied claims by former foreign minister Bob Carr that he was the cabinet minister who leaked a series of text messages calling Scott Morrison a "complete psycho."
Carr, a former Labor NSW premier, alleged in a tweet on Sunday night that it was the defence minister who shared the text exchange with then NSW premier Gladys Berejiklian during the 2019-20 bushfire crisis.
According to the texts, Berejiklian, who has now left politics, branded Morrison a "horrible, horrible person".
See the full tweet from Carr below:
The minister who shared the text with van Onselen and gave permission to use it was Peter Dutton. If PM Morrison has one more week in free fall the prospect of a leadership change pre-election is real. Party rules don't count if most MPs think you will lead them to defeat.

— Bob Carr (@bobjcarr) February 6, 2022
Dutton responded soon after with his own tweet to strongly reject Carr's claim.
"Bob Carr's tweet is baseless, untrue and should be deleted," Dutton said.
Queen names Camilla as 'Queen Consort'.
In royal news, the Queen has used her Platinum Jubilee message to express her "sincere wish" that Camilla will be known as Queen Consort when the Prince of Wales becomes King.
Elizabeth II also shared her succession support for her eldest son as monarch.
"When, in the fullness of time, my son Charles becomes King, I know you will give him and his wife Camilla the same support that you have given me; and it is my sincere wish that, when that time comes, Camilla will be known as Queen Consort as she continues her own loyal service," she said in a statement.
On Sunday, the Prince of Wales thanked the Queen for her words, calling her decision to name Camilla 'Queen Consort' an "honour".
"We are deeply conscious of the honour represented by my mother's wish," he said in a statement.
And that's it! You're all up to speed.
We'll be back to bring you more news stories as they break throughout the day.
- With AAP.

How is discrimination by religious schools legal?
Last week, there was public outrage after it emerged that Citipointe Christian College in Brisbane sent a lengthy contract to parents demanding that their children denounce homosexuality and follow 'traditional' gender roles.
The school subsequently withdrew the contract, but it has left many of us asking how this kind of overt discrimination is even legal in Australia?
The Quicky speaks to three expert advocates for equality to find out what if any laws exist to protect all Australians from discrimination of any kind, and how the Government's controversial Religious Discrimination Bill could make the situation much worse.
Feature image: Nine/Getty.