Live updates
5:08am

5:04am

2:09am

1:07am
Latest posts
Canada experiencing "state of emergency" amid anti-vax protests.
Anti-vaccine mandate protesters have paralysed Canada's capital city for the past week, with some participants waving Confederate or Nazi flags.
Protesters camped out in the capital Ottawa have been outnumbering police. Ottawa Mayor Jim Watson declared a state of emergency on Sunday to deal with ongoing protests that have overwhelmed local resources. The police chief himself called it a "siege" that he could not manage.
The decision reflects the "serious danger and threat to the safety and security of residents" from protesters.
The mayor of Ottawa declared the state of emergency after more than a week of unrest that began with protests by truckers over vaccine mandates. Demonstrations have spread beyond Canada's capital. https://t.co/9osVyewFQU pic.twitter.com/U8V3KuGjgQ

— The New York Times (@nytimes) February 7, 2022
The "Freedom Convoy" began as a movement against a Canadian vaccine requirement for cross-border truckers but has turned into a rallying point against public health measures and Prime Minister Justin Trudeau's government.
Due to security concerns, Trudeau and his family had to leave their downtown home last weekend and his location has not been disclosed.
Former US president Donald Trump has (unsurprisingly) praised the truckers, calling Trudeau a "far-left lunatic" who had "destroyed Canada with insane COVID mandates".
But as former US ambassador to Canada, Bruce Heyman, said: "Today Canada is unfortunately experiencing radical US politicians involving themselves in Canadian domestic issues. Trump and his followers are a threat not just to the US but to all democracies."
- With AAP.
Jennifer Lawrence, Lake Bell and the 'Celebgate' phone hack.
Actress Lake Bell, who is directing episodes of Pam and Tommy, has spoken for the first time about being involved in 'Celebgate': the 2014 phone hack where hundreds of private images of actresses and models were leaked online.
With the reaction to Pam and Tommy, along with Lake's comments, is it time to look at the real fallout from Hollywood's biggest 'scandal'?
Also making waves is the first trailer and Australian release date for the new Kardashian/Jenner reality show The Kardashians.
Here is exactly what this 'new' show is all about.
And in news no one in Hollywood likes to hear, the Razzie nominations for 2022 have been released, honouring the worst of cinema over the past year. This time around, a whole bunch of A-listers are being raked over the coals for their latest movie roles.
Listen to The Spill now!
Reactions to the PM's apology.
We're starting to get a few reactions filter through after Prime Minister Scott Morrison's apology on the first sitting day for 2022.
Former Australian of the Year Grace Tame, tweeted the following:
How about some proactive, preventative measures and not just these performative, last-minute bandaid electioneering stunts?

— Grace Tame (@TamePunk) February 8, 2022
Brittany Higgins, who was present as the apology was made, could be seen walking out of the House of Representatives in tears after the PM personally apologised to her by name.
As Higgin's partner David Sharaz noted, she was only invited at the last minute, which many have seen as very telling. Simply put, Higgins initially wasn't invited to listen to the government's apology to her.
A powerful reminder that these women were last minute invites. That Brittany Higgins was a last minute invite. pic.twitter.com/8OudJPjCZg

— David Sharaz (@SharazDavid) February 8, 2022
REPORTER: "Will you be listening to Grace Tame and Brittany Higgins' speech at the NPC this week?"
PM Morrison: "Well, it's going to be a busy week, I don't get the opportunity to listen to all those speeches, but I'll certainly ensure that I'm aware of what they have said."

— Karen Barlow (@KJBar) February 7, 2022
This is all getting particularly embarrassing for an already embattled Prime Minister, who just keeps getting it wrong. This against the backdrop of being "too busy" to attend tomorrow's landmark National Press Club address by Brittany Higgins & Grace Tame. Excruciating. #auspol

— Sahar Adatia (@sahar_adatia) February 8, 2022
The women in attendance for the apology included Brittany Higgins, Josie Coles, Chelsey Potter, Chanel Contos, Rachelle Miller and Kerri Hartland.
Thank you 🙏 to these strong women, who at great personal cost have ensured others have a safer workplace. Now, we must implement the Jenkins report recommendations. #enoughisenough @BrittHiggins_ @josiemcoles @chels_e_potter Chanel Contos & @rachellejmiller & @KerriHartland2 pic.twitter.com/dlQ0m7VCpi

— 🌏 Zali Steggall MP (@zalisteggall) February 8, 2022
"I am sorry. We are sorry." Parliament apologises to victims of alleged sexual harassment.
It's the historical moment many have been waiting for.
On Tuesday, Scott Morrison and members of parliament offered an apology to victims of alleged sexual harassment, assault and bullying as parliament resumed for 2022.
The Prime Minister started his apology by acknowledging former Liberal staffer Brittany Higgins - who originally wasn't invited to attend the event - as well as those who contributed to the Kate Jenkins review.
"I particularly want to acknowledge Brittany Higgins, whose experience, and more importantly courage, is the reason why we are all here today. And I want to thank her for that."
"[The Jenkins] review speaks of a long-standing culture, generations of culture, in this place and in the building before it, of bullying and harassment that has occurred over this time. A power imbalance over that time that has been exploited. And that exploitation, abuse and harassment has played itself out through terrible traumatic and harrowing experiences. The harassment of staff, particularly female staff, as well as the harassment of female members and senators.
"Over many decades, the culture [that] perpetuated bullying, abuse, harassment and in some cases even violence became normalised. This has to change, it is changing, and I believe it will change."
Recognising that "valid and just complaints of people" have been silenced because of a "fear about electoral consequences," Morrison said, "I am sorry. We are sorry."
"I am sorry to miss Higgins for the terrible things that took place here. And the place that should have been a place for safety and contribution, turned out to be a nightmare. I am sorry for far more than that."
"[Higgins] had the courage to speak, and so here we are. We are sorry for all of these things, and in doing so, each of us take on accountability for change. For those of us who have perpetuated the bullying and violence, the light will come to those behaviours. As it must."
Morrison went on to say that the government is "working to change this place for the better together".
"I want this building to be a place where young Australians and young women in particular can follow their dreams and can live out their beliefs and not have them crushed by brutality and the misuse of power. That's what I am dedicated to."
NSW government launch 'landmark' review looking at barriers for women at work.
In case you missed it...the NSW government on Monday announced a "landmark review" to help boost women's participation in the workforce.
Child care, school hours and pay parity are just some of the areas that will be considered and can we get a hallelujah?!
The Women's Economic Opportunities Review, to be chaired by the president of the advocacy group Chief Executive Women, Sam Mostyn, will examine ways to increase the economic opportunity of women.
"This is about long term strategic policy thinking which will look at a range of issues to assist women entering the workforce and re-entering and staying in the workforce," Premier Dominic Perrottet said on Monday.
"From long daycare to before and after school care, early childhood education to childcare it's an absolute dog's breakfast," said Perrottet.
Today I announced that @sammostyn will lead our review into economic opportunities for women. For too long women have not been able to get ahead in our economy the same way men have. Addressing this is about making our state fairer and more prosperous https://t.co/ck602KMdeL

— Matt Kean MP (@Matt_KeanMP) February 7, 2022
Treasurer Matt Kean said the NSW economy would be eight per cent larger, and households $22,000 per year richer, if women's participation reached parity with men by 2060.
"[The review] will look for ways to reduce the gender pay gap, empower more female entrepreneurs to run their own businesses and increase workplace flexibility."
THIS is what we're talking about....exciting news for NSW. Let's hope the other states and territories listen and learn.
READ: 'No, you're not imagining it. School hours are an impossible juggle for working parents.'
- With AAP.
What Princess Mary's life looks like now.
I've lived in Australia for four-and-a-half years now, but there is still so much about this place I don't know. Like, why do you call a weed-eater a WHIPPER SNIPPER? Who on earth are the celebrities set to appear on the new season of SAS Australia? Can I get deported for not having watched Offspring?
These kinds of questions keep me up at night.
Yesterday's discovery was the story of Princess Mary. I wasn't aware that a normal gal from Tassy met a prince in a bar 22 years ago, fell in love and is now The Crown Princess of Denmark.
It hurts to see someone living your dream.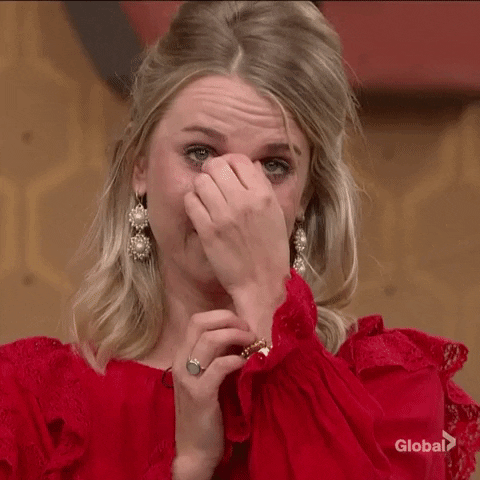 Princess Mary has just turned 50, and to celebrate she's given a couple of really fascinating interviews about her life as a Danish royal, and I reckon it sounds much better than that of counterparts like Princess Charlene of Monaco or Kate/Meghan/everyone in the British Royal Fam.
I read every word of my colleague Isabella's big deep dive into Princess Mary's life in Denmark, which you can find here: Crown Princess Mary just turned 50. This is what her life looks like now.
And if anyone else is keen to move to Copenhagen, let me know.
Tourism welcomes international border opening, and all the news you need to know this morning.
Morning all! Brielle here to bring you up to speed with the top news stories you need to know this morning.
First up, you've probably heard everyone talking about Australia's international border opening.
On Monday, Prime Minister Scott Morrison announced fully vaccinated international tourists will be allowed to travel to Australia from February 21, more than 700 days after the pandemic stopped international travel.
Here's how the tourism industry has reacted, plus the four other biggest news stories women are talking about this morning.
Tourism operators welcome Australia's international border opening.
Australian tourism operators are relieved after the announcement borders will reopen to international travellers for the first time in two years.
Australian Tourism Export Council managing director Peter Shelley says the news will give businesses a starting point for rebuilding the industry.
"It's been a long, hard and desperate road for every tourism business across the country and we have lost many along the way, but this news will give those who have survived a clear target to work toward," he said.
Mr Shelley is confident there is pent up demand from tourists wanting to get to Australia.
But executive chair of the ACCI's tourism branch John Hart said there will be a lag between borders opening and tourists arriving, and said businesses needed support in the meantime.
Brittany Higgins to attend Parliament's apology to victims of alleged sexual assault after no initial invite.
Fromer Liberal staffer Brittany Higgins said she was not invited to the Parliament's historic formal apology to victims of alleged sexual harassment, assault and bullying on Tuesday.
"I haven't been invited," Higgins, who is in Canberra to speak at the National Press Club on Wednesday with Grace Tame, told news.com.au.
"Naturally, I would love to be there. It would be quite a full circle moment of closure to be honest."
Rachelle Miller, who alleged her affair with Education Minister Alan Tudge was at times "abusive", was among other women who did not receive an invitation.
So apology to victims of bullying & harassment in parliament is tomorrow. We haven't been invited. Won't be surprised when apology starts with "We are sorry, if anyone was offended…" #SorryNotSorry #SetTheStandard @chels_e_potter @BrittHiggins_ @emma_husar & all the others!

— Rachelle Miller (@rachellejmiller) February 6, 2022
According to news.com.au, COVID-19 restrictions prevented former staffers from entering the building.
After the publication reported the issue on Monday, parliament moved to ensure Higgins could attend the event.
The defence force has been deployed to help the aged care sector.
Members of the Australian Defence Force will be deployed to assist the aged care sector as it deals with a spike in COVID-19 cases.
Following a meeting of federal cabinet's national security committee on Monday, as many as 1700 ADF personnel will be used to help the sector.
The decision will ensure teams can be deployed to deal with acute situations within a 24-hour notice period.
As many as 1700 ADF personnel will be deployed to assist the aged care sector as it deals with a spike in COVID cases. #auspol https://t.co/lzzI1AgjRQ

— The New Daily (@TheNewDailyAu) February 7, 2022
Prime Minister Scott Morrison said the measures would not mean there would be a surrogate workforce for the aged care sector.
"They have provided quite targeted support into the aged care sector in extreme situations, some of the most difficult situations," he told reporters in Canberra.
Chinese tennis player Peng Shuai says there is no need for concern.
After widespread concern for her safety, Chinese tennis player Peng Shuai has appeared in public at the Winter Olympics in Beijing.
Peng, who previously appeared to allege on social media that former Chinese vice premier, Zhang Gaoli, had sexually assaulted her in the past, attended Monday's mixed curling match between China and Norway followed by the figure skating team event.
It followed an interview in which she said she never accused anyone of sexual assault.
"In the text we could see in Europe, you accused someone of sexual assault. What did you really write? We don't understand," asked French newspaper, L'Equipe.
"Sexual assault? I never said anyone had sexually assaulted me in any way," Peng, without elaborating, said.
This story continues to bubble along on the sidelines of the Australian Open; a human rights concern being wrongly labelled "political messaging." https://t.co/F7V7Y1gifQ

— Mamamia (@Mamamia) January 26, 2022
The 36-year-old told the French media outlet it had caused a "huge misunderstanding", repeating comments reported by a Singapore media outlet in December, and that she did not want "any further media hype" about it.
She also sought to allay fears over her safety, saying her life since November had been "nothing special" and denying she had "disappeared" after the furore when she was not seen in public for weeks.
Anger outside trial of NT cop accused of murdering Aboriginal teenager.
Traditional owners remain angry as the trial of a Northern Territory policeman accused of murdering an Aboriginal teenager in a remote community gets underway.
Constable Zachary Rolfe, 30, has pleaded not guilty to the shooting murder of Kumanjayi Charles Arnold Walker as he attempted to arrest him in November 2019.
The 19-year-old died after Rolfe shot him three times in the body from close range in Yuendumu, 290km northwest of Alice Springs.
Kumanjayi Walker, the Aboriginal man shot dead in the remote Northern Territory desert, was partly pinned to the ground underneath another police officer when Constable Zachary Rolfe fired the fatal shots from point-blank range, a court has heard.https://t.co/u9RcRTFAYr

— mat_dunckley (@mat_dunckley) February 7, 2022
Outside the Supreme Court in Darwin, Yuendumu community member Ned Jampijinpa Hargraves said his people were "still hurting" and "very angry" over the death.
"We want to see justice," he said.
And you're up to date!
We'll pop back in here throughout the day with more of the biggest stories women are talking about.
- With AAP.
How to cope In COVID-iso (from women who've been there).
At the start of the pandemic few of us knew anyone who had actually contracted Coronavirus, but now we're in our third year of dealing with Covid, and living with Omicron, it feels almost inevitable that we'll all end up in isolation eventually (if you haven't already).
Advice on how to cope from experts is great, but sometimes you just want to hear from real women who've been there about their experiences because it just feels much more relatable.
The Quicky speaks to five women, all in different circumstances and with various living arrangements to find out what their experience of home iso was like, and their best advice for if and when you find yourself shut in for those seven days (or more).
READ:
Feature Image: Getty.