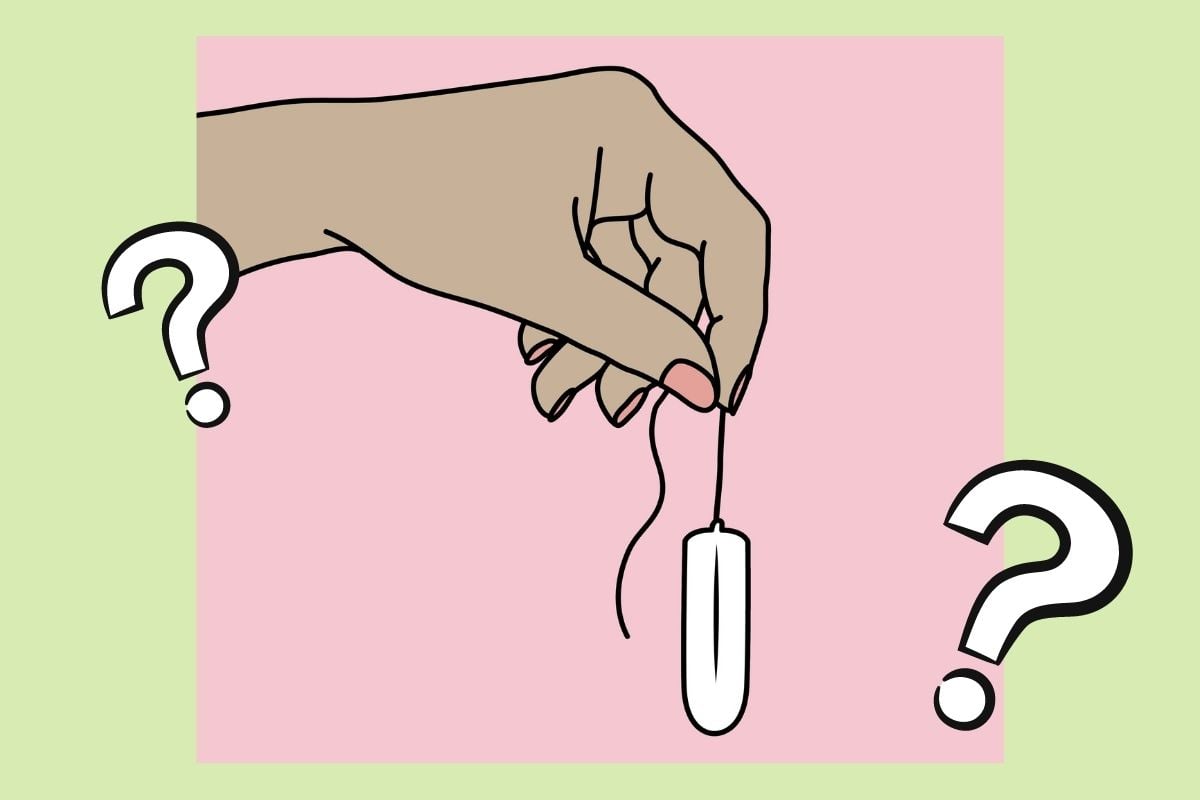 If you've been slinking around the interweb as of late, chances are you've seen (or heard) some noise around tampons. Specifically, what's in them. 
That's because late last week, NSW law student Christine Stephens spearheaded a campaign to ensure all ingredients are listed on product labels of feminine hygiene products.
Because, unlike the food we eat and the beauty products we put on our skin, manufacturers of tampons and pads aren't legally required to disclose what ingredients are used in their products.
Weird, huh?
Watch: Tampons and pads are hardly a luxury, but did you know they had GST? Post continues below.
After suffering an allergic reaction, Stephens was shocked to learn how difficult it was to find out what ingredients are used in women's sanitary products.
Thanks to the Menstrual Product Right to Know Act in 2019, manufacturers of sanitary products in the United States require every menstrual product on the market to disclose its ingredients on the packaging. 
However, this is not a requirement in Australia.
The campaign, aptly named 'Not In My Knickers', is calling for new legislation for companies to disclose the chemicals and materials used to make menstrual products.
At this point in time, the petition has garnered nearly 15,000 signatures.
But what is actually in tampons?
Dr Gino Pecoraro, who is president of the National Association of Specialist Obstetricians and Gynaecologists, said there are many different ingredients in tampons that we don't know about. 
"Interestingly, there may be a whole range of chemicals used in the production of pads and tampons which could potentially cause an allergic reaction the same as any other chemical when it comes into contact with skin," he said.