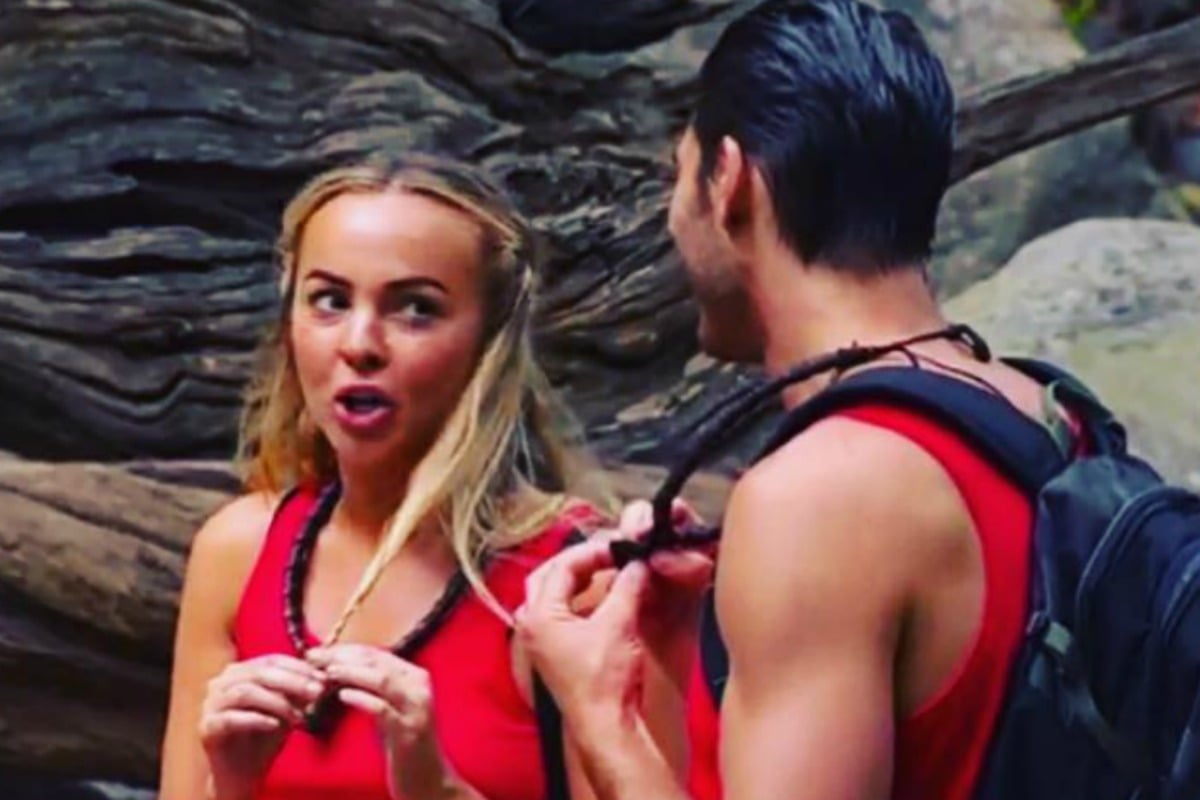 1. The problematic comment Angie Kent made about Justin Lacko before I'm a Celebrity.
The thing about being famous for making opinionated comments about other people on television, is when you actually meet those people, those comments might be dragged out into the cold light of day.
We're, of course, talking about the shady comments Angie Kent from Gogglebox made before she met Love Island star Justin Lacko on I'm a Celebrity last night.
It turns out before they crossed paths in the jungle, Angie had made some regrettable comments about Justin on Twitter – broadcast from her and Yvie's joint account.
The tweet, unearthed from last June, sees the women discussing Justin sexuality.
"Justin, she's probs not into gay guys," wrote Angie and Yvie of his appearance on Love Island, hashtagging 'clearly gay' and 'come out already'.
Justin, she's probs just not into gay guys #LoveIslandAU #clearlygay #comeoutalready

— Angie and Yvie (@angieandyvie) June 4, 2018