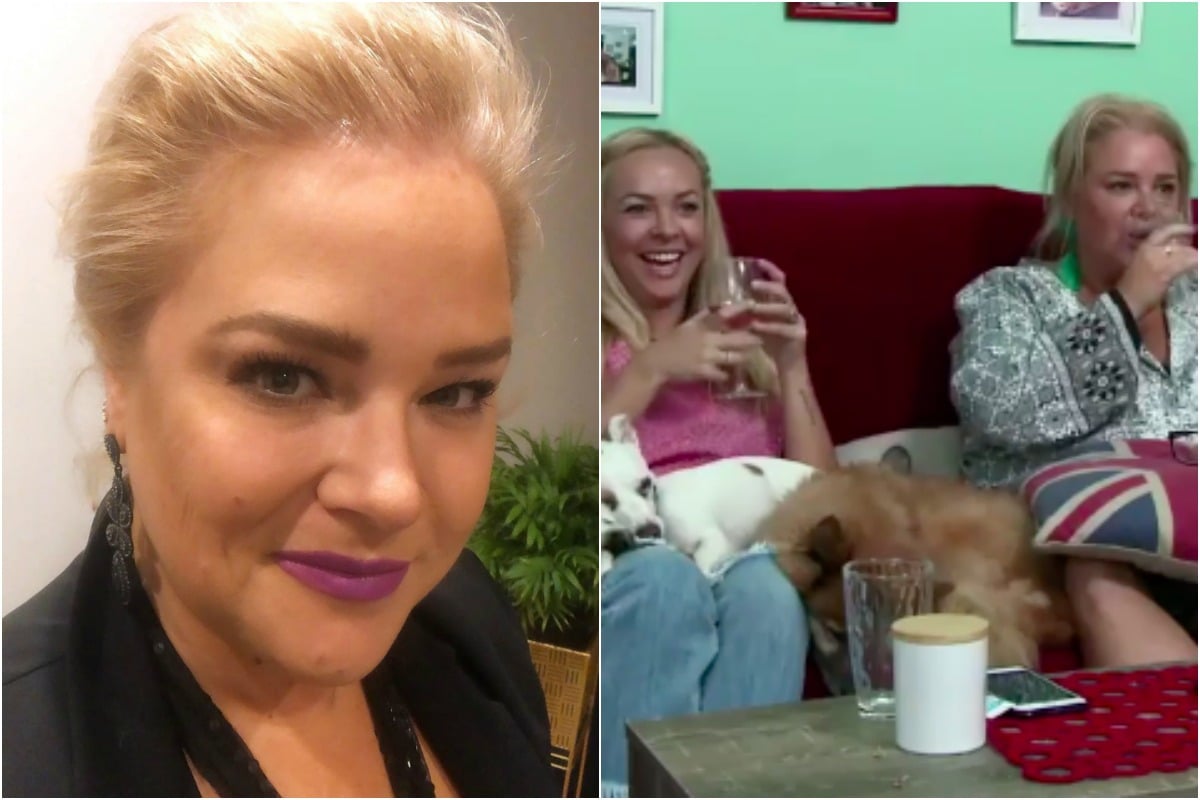 There's one thing we're more obsessed with than reality TV, and that's the behind the scenes/spoilers/lifting of all the lids of said reality TV shows.
Today, it's Gogglebox Australia's turn.
Yes, that Foxtel show that's premise is watching other people…watch TV.
Here's a snippet of Gogglebox's reaction to the 'YES' vote. Post continues after video.
If you haven't had the pleasure of watching the show yet and you've just stumbled across this, WE KNOW it sounds ridiculous. But don't knock it till you've tried it; it's surprisingly endearing and very addictive.
One of the most popular couplings on the show's previous seasons were Sydney housemates Yvie Jones and Angie Kent, who have since departed the show.
Angie is preparing to be our next Bachelorette (all the yes to this development), and Yvie was in the last season of I'm a Celeb, and has now done a side-step into radio.
She's currently filling in for Fifi Box (who's off on maternity leave) on Fox FM's Fifi, Fev & Byron show, and oh sweet heavens she's spilling all of the tea.
We'll start with the juiciest of insider nuggets: apparently the Goggleboxers are not paid for their time.
"They don't pay a talent fee. You're not employed," Yvie explained.
"The house gets a location fee and that has to be whoever gets the house gets a fee. Our landlord would get the fee and she would have to forward it to us if she wanted to," she said.
"This is how bad it was in the beginning, the first season, per day, per house we'd get $250 a day. Unbelievable. Now they get a location fee that is a lot more, but it's still nothing."