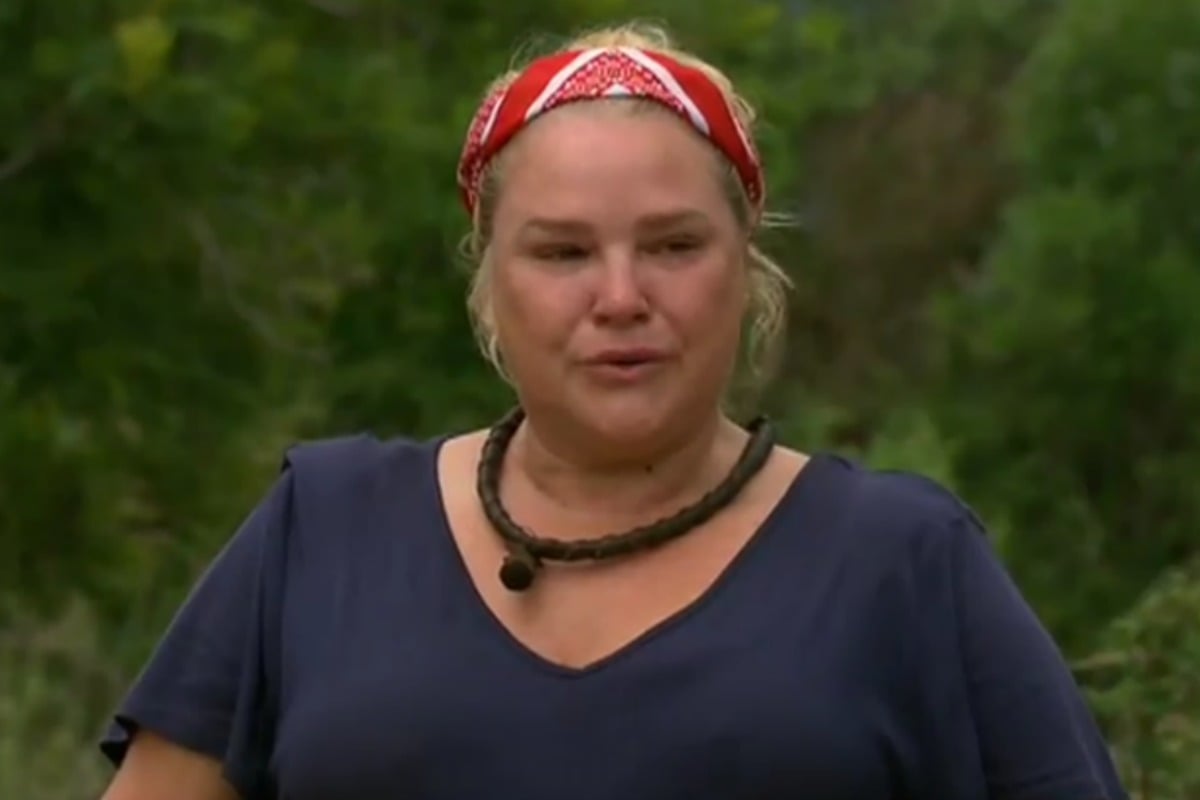 This article deals with an account of an eating disorder that could be triggering for some readers.
For help and support for eating disorders, contact the Butterfly Foundation's National Support line and online service on 1800 ED HOPE (1800 33 4673) or email
[email protected] You can also visit their website here. 
When Yvie Jones said the words, "I've had an eating disorder most of my life," her voice started to crack.
She was standing on the set of I'm a Celebrity, on national television, being asked to guess how much weight she'd lost in the 30 days since she'd entered the jungle.
Others had lost weight – the numbers of which aren't important – a byproduct of the limited food available to contestants on the reality show.
But the idea of weighing herself didn't sit comfortably with Yvie.
"Sorry… " Yvie said, becoming visibly emotional. "I can't actually tell you the last time I weighed myself.
"I wish we lived in a different world where what we look like doesn't matter," she said. "I know that a lot of people think that they understand what it's like, but unless you've had an overweight problem, you don't know what it's like to go through life and be judged solely on the weight that you are or the clothes that don't fit you properly.
"I feel like we've all been doing so well, and now we're going to celebrate how much weight we've lost and how that's something to be proud of. I don't think it is something to be proud of."
Watch Yvie's powerful speech here:
Yvie's refusal to be weighed was an act of protest that went against the unspoken element of the entire spectacle: That everyone should be excited to learn that they likely weigh less than they did a month ago.
That weight loss is a universal goal.
That being thin is intrinsically valuable.
And that how you look is very, very important.
But for Yvie, who when she's not in the jungle shares her home with and cares for Tom Hanock – a man with Down syndrome and type 1 diabetes – there's far more to life than the shape and size and consistency of your body.