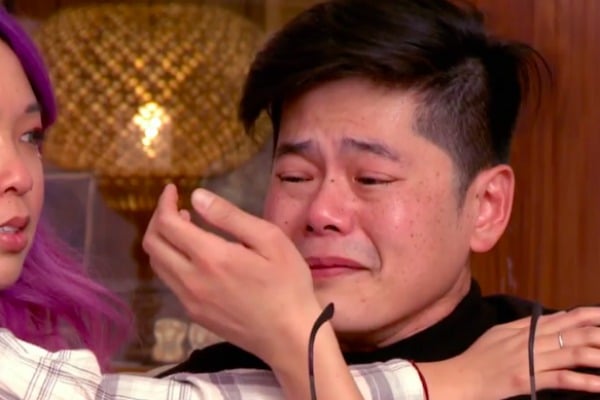 This post deals with stillbirth and might be triggering for some readers.
We've got a couple of new Goggleboxers on this year's season of Gogglebox Australia, and it's been an emotional introduction for Melburnian Tim Lai.
Tim and his sister Leanne have replaced Angie and Yvie on the show and Kylie Kwong's story about her son Lucky on the ABC's Anh's Brush With Fame struck a chord.
In the episode, Kwong talked about losing her son in utero and how she "cried for 10 hours straight" after being told he wouldn't survive.
Here's some of Kylie Kwong's episode. Post continues after video.
Kwong told Do about the emotional six days she and her wife had while their son was still inside Nell's womb.
As Kwong told Do about saying goodbye to her son, the entire cast of Gogglebox was in tears. Sarah-Marie who is currently pregnant with her first child sobbed uncontrollably, "I can't even imagine what they went through," she said.
Kwong told Do of her final words to Lucky: "I said, 'I really love feeding you.' I said, 'I want you to know that your mother is the most amazing person in the world and that you are very, very loved.' I said to him that, 'I want you to know that we have always loved you,' and I promised him that Nell and I would always look after each other."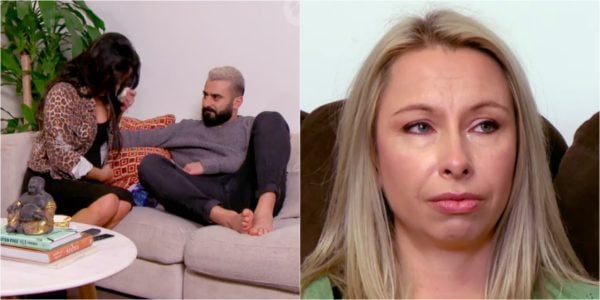 But for Lai the story was too close to home and the 40-year-old burst into tears after Kwong spoke.
"I went through something just as hard," he said. "I was a father, I had the high, I was told it was successful and then to have it ripped away.
"It is the most heart-wrenching thing I've ever had to go through."