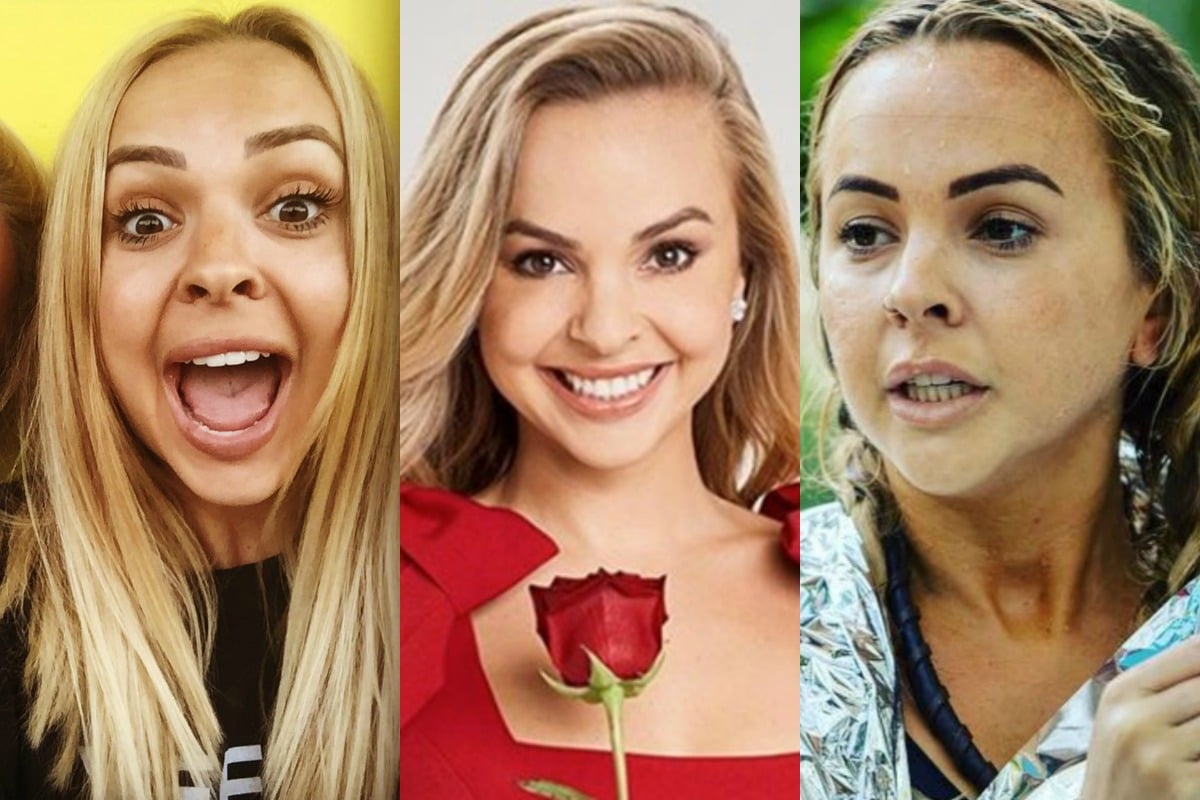 In April, it was announced that Angie Kent would be our Bachelorette for 2019.
Gogglebox and I'm A Celebrity Get Me Out Of Here viewers rejoiced at the appointment of the bubbly blonde, who has appeared on both reality series.
But if you were left scratching your head at what all the fuss is about, fear not.
We've compiled a list of everything you need to know about Australia's next bachelorette.
She's been a Gogglebox favourite.
First, the basics: Angie is a 29-year-old TV watcher, "bagel and dog enthusiast" who grew up on Queensland's Sunshine Coast and has spent her career working in film and TV as a marketing and production assistant.
For most of the eight seasons she spent watching TV with her best friend Yvie Jones, she lived in Sydney. But in December, the pair left the show, revealing the reason was that Angie had left Sydney and the commute to Yvie's apartment for filming had become too difficult.
However, it wasn't long that fans had to fret about the absence of Yvie and Angie from their screens, because the pair were announced as I'm A Celebrity contestants just a month later.