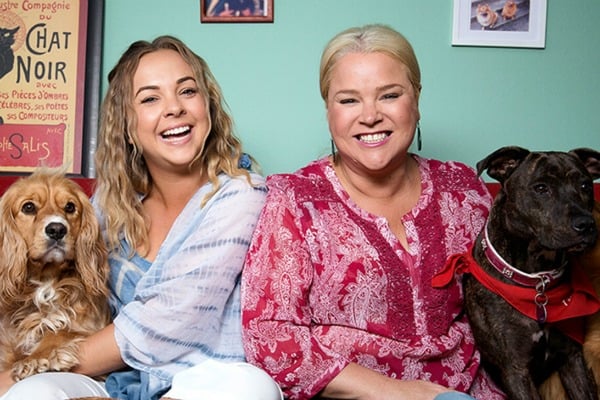 1. "We were losing money." Yvie Jones has shared the difficult reality of appearing on Gogglebox.
Late last year, Gogglebox fan favourite Yvie Jones and Angie Kent left the reality show.
Now, speaking to TV Tonight, Yvie, who was the runner-up on I'm A Celebrity… Get Me Out Of Here, has shared why the pair made the difficult decision to leave the show.
"We couldn't endorse anything, we couldn't tag anyone [on social media], there were no affiliations. I respect that, but cover us financially," she explained.
"There's no appearance fee for being on the show, they don't pay you – you get a location fee. Your house gets the fee," she added.
"We were losing money."
After receiving offers elsewhere, the pair decided to leave the show.
"We were getting offers we weren't able to take. It was extremely restrictive," Yvie said. "It would have been fine had we been remunerated."
While Yvie regularly appears on The Project and Studio 10, Angie is set to be the next be the next Bachelorette.
2. Um, sorry but the Spice Girls tour to Australia isn't actually confirmed yet.
Over the weekend, the unthinkable happened.