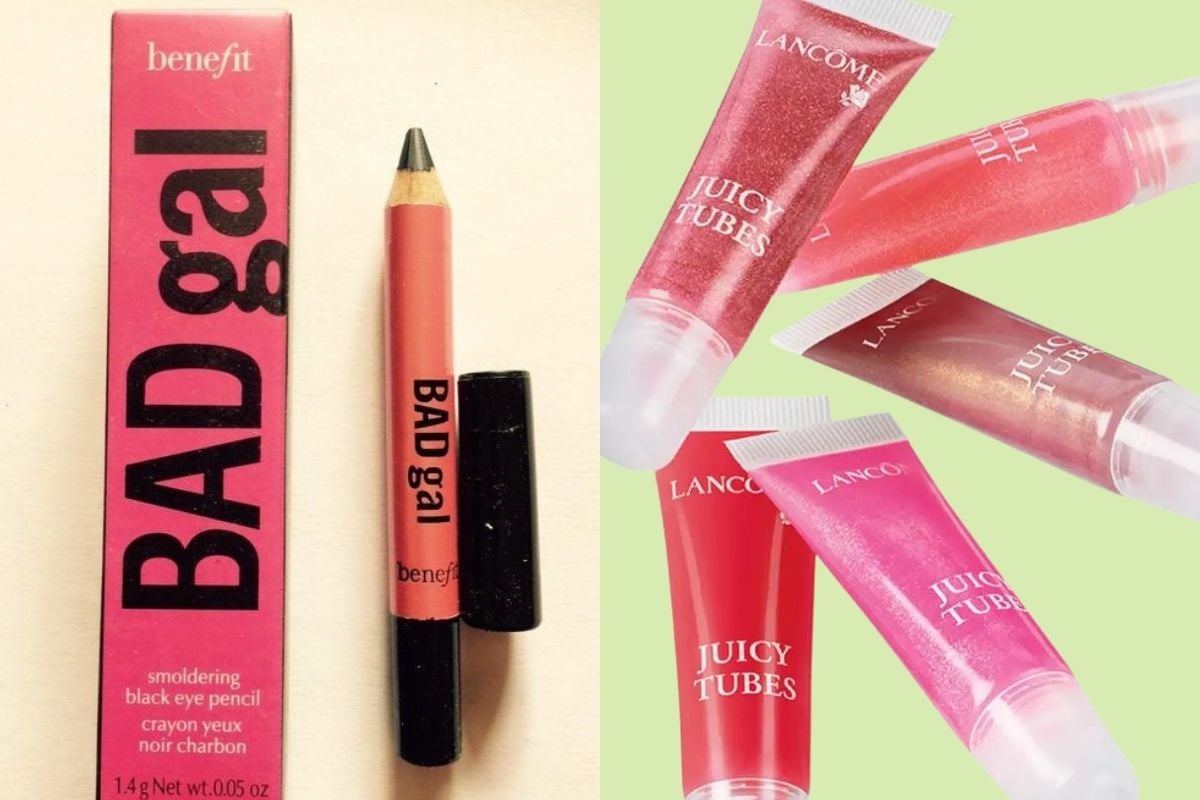 While 2022 beauty trends might seem galaxies away from the sort of stuff we were doing in the early naughties (crazy blush! frosty everything! glossy lips!), you can't deny that these nostalgic styles are behind some of the biggest trending looks today. 
Heavily influenced by beauty icons of the late 90s and early 2000s like Britney Spears, Gwen Stefani, Halle Berry, Christina Aguilera and Jessica Simpson - these makeup trends walked so Y2k trends could run.
Watch: The fashion trends Sex and the City predicted. Because Carrie was doing it decades ago... Post continues below.
Because while Y2k is a fun new trend for some of us, for others (like you and me) it's like catching up with an old mate and re-discovering something you once loved.
That's why we've pulled together nine very specific Y2k beauty trends that are making a comeback.
Glitter me up and let's go.
Shiny, glossy lips.
If you grew up in the late 90s/early 2000s, one day you would've found yourself graduating from Lip Smackers to a Lancome Juicy Tube lip gloss. You did, didn't you? That's just how it went. 
These cult glosses were an absolute staple for everyone who had a face - whether you were a tween who was just getting into makeup or a twenty-something-year-old getting ready for a night out. 
There were so many colours. So many scents. So much hair-to-lip stickiness.