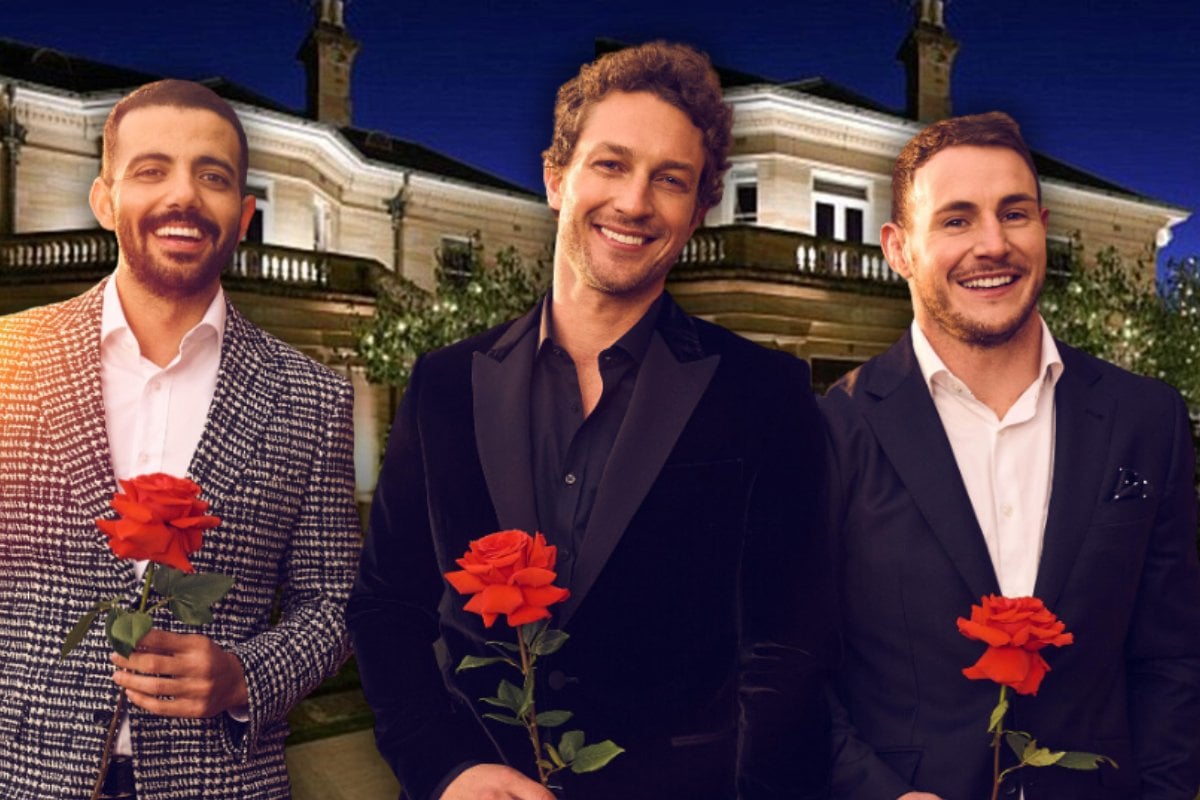 The Bachelor Australia is getting set to return (very soon!) for a new season, a new bunch of men, and a new setting.
That's right, The Bachelors was filmed in an entirely different city: we're heading down to trendy Melbourne, baby.
Bachie viewers must prepare thy loins to follow the romantic pursuits of NRL player Luke Bateman, model Ben Waddell, and Brazilian-born influencer Wesley Senna Cortes.
But thankfully, not everything is changing. Osher Günsberg will be back as a spirit guide for the season — and he's ready for a series shake-up.
"The secret with longevity in any relationship is to never take the other person for granted, and always be ready to re-invent the relationship as your needs change over time," he said.
"The relationship between The Bachelor franchise and our audience is no different, and taking this love story to Melbourne builds on the world-first season we have just seen, allowing us to take Australia's most romantic dating show to places it has never been before."
The Bachelors Australia will premiere on Channel 10 and 10Play on 3 December, 2023.
Where was The Bachelor Australia filmed?
The second 2023 season will say hello to a brand new home: Melbourne. This is the first time in the franchise's history that the show has been filmed in the state of Victoria.
"Melbourne will be the backdrop for the most romantic season we've ever made," host Osher Günsberg teased,
Warner Bros. International Television Production Australia's Head of Entertainment, Caroline Swift, promises the upcoming season will be "the most romantic series yet."
"Filming The Bachelor franchise in Melbourne gives us the perfect backdrop for love to blossom; a beautiful, sophisticated city filled with incredible restaurants, secret sexy bars, art galleries, live music, the list goes on," she said.
According to the Herald Sun, the Bachie pad is located at 43 Middle Crescent in Brighton, and will be a comparatively modest six-bedroom house to the extravagant digs the series is known for.