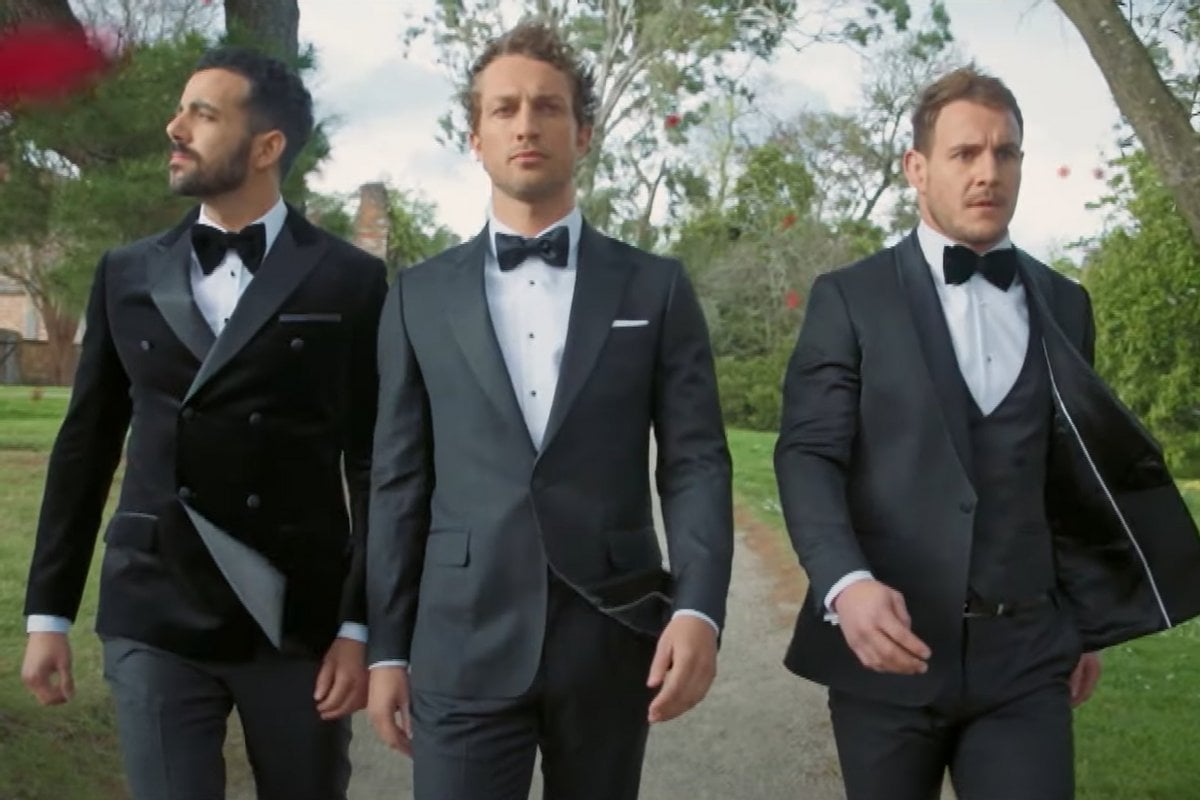 Clear your December schedules. No, seriously, cancel your work Christmas party. Friendsmas? Pass. Chrismukkah? Not this year. You might even have to tell Mum you need to change the family plans.
Because, uh, The Bachelors – which is The Bachelor, but featuring three men for the second season in a row – returns to screens in December, the busiest month of the year, for reasons that are extremely unclear.
In January (yes, it was this year) we met basketballer Felix Von Hofe, MLM pushing life coach Thomas Malucelli and emo drummer Jed McIntosh and then speed run through their journeys to love/three-month fizzling relationships in a three-week fever dream. This time, they've shaken things up with a different type of professional athlete, an influencer with no apparent ties to predatory marketing schemes and a Brazilian model, who does not appear to play the drums.
The series, season 11 of Osher's match-making, kicks off on Sunday, December 3 on Channel 10. Ten have also released the first trailer, which has a huge Bridgerton vibe. Lady Whistledown, what are you doing here?
Watch: The Bachelors trailer. Post continues below video.
This year's rose-givers are former NRL player Luke Bateman, model and influencer Ben Waddell (who has, most interestingly, had a feud with Zac Efron) and Brazilian model (and... theology student) Wesley Senna Cortes.
As for what else we know about the season: it was filmed in Melbourne for the first time and 10 are labelling it the "most romantic and thrilling season yet". Of course.
Feature image: Channel 10.
Do you enjoy a weekend away or a trip interstate? Take our survey now to go in the running to win a $50 gift voucher.
Sign up to the Spill.
Your daily pop-culture fix, in your inbox every weekday.