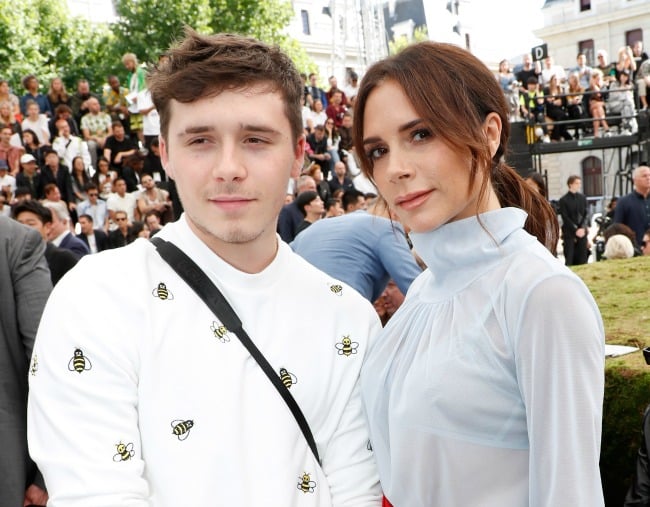 1. Victoria Beckham took a photo with son, Brooklyn. Obviously got shamed for it.

When Victoria Beckham shared a selfie with her son Brooklyn on Instagram, she was relentlessly 'mummy shamed' for it.
The photo, which showed 19-year-old Brooklyn shirtless in the car with his mum, received a barrage of hate comments calling Brooklyn a "thug" for having tattoos.
Despite the fact that Brooklyn is a grown adult now and can legally get as many tattoos as he wants, commenters still decided to put the blame on the former Spice Girl.
"Did you approve of those," one person commented.
"As a mother, I would have NEVER posted a picture like this. Nothing to be proud of," another wrote.
"The parenting of these kids seems so laisse fair but sometimes people should stop and think whether they're moving too fast."
Some followers also came to the mum-of-four's defence, adding that her children are well looked after.
"Who are you to comment on somebody else's parenting skills? Last time I looked her children all seem happy and well cared for," one commenter wrote.
Budding photographer Brooklyn got his first tattoo with dad David Beckham when he was 18.
He also has a tattoo on his bicep dedicated to his mum.
2. Johnny Depp altered his tattoo tribute to Amber Heard, and she had the best response.

When Johnny Depp and Amber Heard were married, the 55-year-old actor got the word 'Slim' tattooed on his knuckles as a tribute to his wife's nickname
Since their 2016 split, however, Depp has had the tattoo changed twice – once to 'Scum' and later to 'Scam' – complete with an anarchy symbol in place of the 'a'.
Well, that isn't very nice.
But fans think Heard's latest Instagram pic is hitting back at Depp's tattoo changes.
Posing with her fists up to the camera, Heard captioned the photo "#NoInkNeeded".
"My theory is that she is forwarding this trend towards Johnny Depp because he's got tattoos aka ink," one fan commented.
3. Kylie Jenner just took baby Stormi out on a very interesting shopping excursion.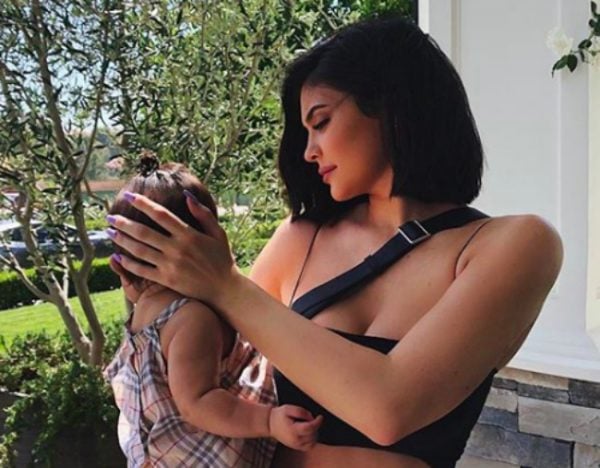 When most of us are young, we go on excursions to the newsagent to buy copies of tiny little magazines that have a fun toy attached. For Stormi Webster, Kylie Jenner's five-month-old baby, these excursions are kinda different.
In a string of videos posted to Snapchat, Kylie Jenner takes Stormi to the newsagent to buy copies of GQ with Stormi's dad Travis Scott on the cover, and every copy of Forbes with herself on the cover.
In the videos, the 20-year-old entrepreneur is seen balancing Stormi on her hip as the young mum browses the magazine stand on Friday.
Kylie Jenner was named one of America's richest self-made women by Forbes magazine and was listed as one of the most successful female business women.
4. The freaky theory about why celebrities seem to be getting engaged so quickly.

This week, Priyanka Chopra and Nick Jonas became engaged after a very short relationship, having only met for the first time at the 2017 MET Gala.
Before them, just last week, Justin Bieber proposed to his 21-year-old girlfriend Hailey Baldwin, and weeks earlier it was Ariana Grande and Pete Davidson, who had been dating for less than a month, who promised their lives to each other.
We are all pretty confused. Is there some sort of contagion effect? Is marriage the newest dating trend? Twitter user @andregonram thinks there is something fishy going on.
"A theory that's been shared with me and I agree with is that all these celebs are rushing to get married because they have insider info that the world is ending and they want a spot on the bunkers to survive the apocalypse," she wrote.
A theory that's been shared with me and I agree with is that all these celebs are rushing to get married because they have insider info that the world is ending and they want a spot on the bunkers to survive the apocalypse. https://t.co/HCcnZleBJS

— Andrea González-Ramírez (@andreagonram) July 27, 2018
To be honest, we think she has a point.
5. This is when Prince George and Princess Charlotte will have to start bowing to the Queen.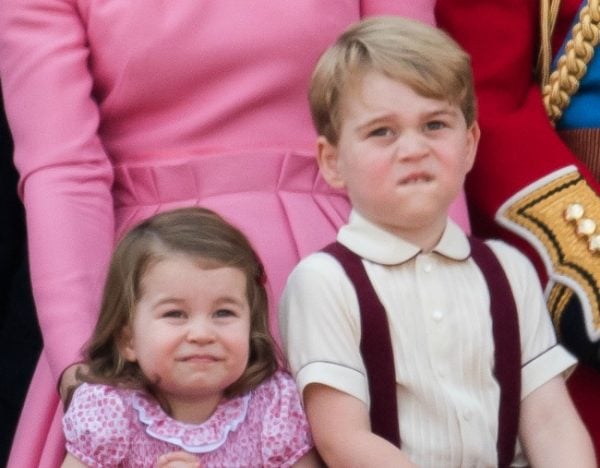 For most of us, it's expected that we will be on our best behaviour when Grandma is around. We are told to talk slowly and loudly and to do the washing up, but for Prince George and Princess Charlotte, they will soon be expected to bow to their Grandma.
While most of the royal family, such as Prince Harry and Prince William, have been bowing to the Queen for years, the tiny royals have to start bowing to Queen Elizabeth II when they are five years old.
"Certainly by age five. The only person they will curtsy or bow to is the sovereign. A royal highness does not curtsy to another royal highness," historian Marlene Eilers Koenig told Hello!.