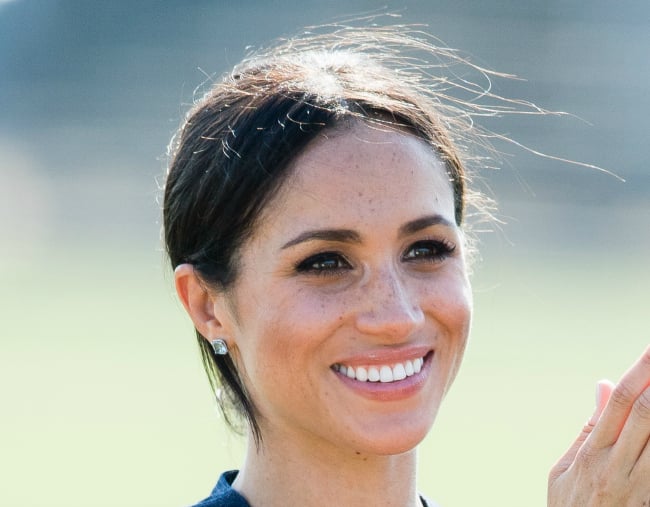 For the latest on Meghan Markle and the royal family in one convenient place, visit our Royal hub.
For Meghan Markle, the start of royal life started with a whole lot of rules. Controversially, the social activist is no longer allowed to publicly voice her political opinions, but there are also some fairly obscure social rules.
The Duchess of Sussex has to go to bed after the Queen does if she is staying at Buckingham Palace, and she isn't allowed to eat shellfish or play monopoly. Which got us thinking, will Meghan Markle be allowed to attend the celebrity wedding of Priyanka Chopra and Nick Jonas?
Meghan Markle's 36-year-old best friend Priyanka Chopra yesterday became engaged to 25-year-old Nick Jonas after the pair met at the Met Gala just last year.
It's a well-known fact that frivolous celebrity activities are frowned upon in Kensington Palace, so there's nothing stopping the royal family from telling Meghan she can't attend the celebrity wedding.
But according to People, there is no official royal rule against Meghan being there for her best friend's big day, however, her packed schedule could create issues as she would need to have the time to travel back across the pond to the United States for the wedding.
In a recent appearance on PeopleNow, Chopra said of Meghan Markle and Prince Harry in the lead up to their wedding, "It's not just going to be life-changing for the two of them. It's life-changing for the world, that needs to see strong women as icons.
"Meghan has the potential to be that," she continued. "She's just a really real girl."
Despite serious speculation, Priyanka Chopra didn't end up being a bridesmaid at Meghan Markle's wedding due to the royal tradition of having young relatives as bridesmaids, but our bets are on Meghan standing by her friend's side on her special day.