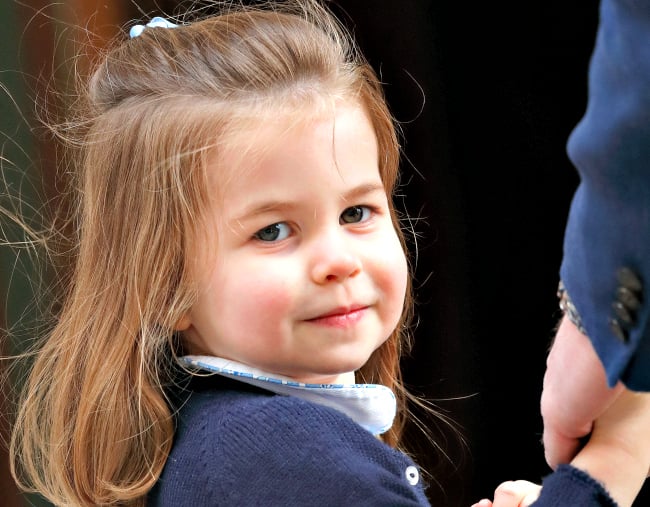 There are a lot of reasons why being a woman in the British royal family is a bit like drawing the short straw.
Having your wardrobe compared to your sister-in-law's every time you step out of the palace. Always having to be 'ladylike' while the men learn to fly military helicopters. Being asked when you're going to have babies etc.
Take the Queen too. If The Crown was accurate, she was the one who had to break her sister's heart and reign in dodgy Prime Ministers while her husband Prince Phillip sailed around the Commonwealth on an unofficial lads tour.
But when it comes to which of the next generation of royals is worth the most, it appears it pays to be female. Very well.
According to figures estimated by Reader's Digest, the only daughter of The Duke and Duchess of Cambridge Prince William and Kate Middleton is worth more than everyone else in her immediate family.
The publication reports Princess Charlotte has a net worth of over $6.7 billion, based off how much she'll bring into the British economy. Not bad for a three-year-old.
Speaking of cute royals, we took a look back at the very adorable young Prince William and Harry below. Post continues after video.
By comparison, older brother Prince George is said to be good for $4.7 billion, and The Sun estimate three-month-old Prince Louis could inject up to $176 million into the British economy.
The reason the Princess' pile of dosh is considerably higher than her brothers' comes down to one simple reason.
It's called 'The Charlotte Effect' and essentially it's another way of saying there's more money in girls' clothing than there is in boys'.
Much like the other women in the royal family – Kate, Meghan Markle, Pippa Middleton and the late Princess Diana – what Princess Charlotte wears directly translates into commercial sales.