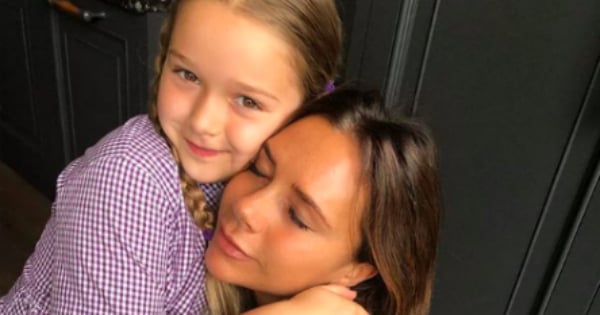 1. Victoria Beckham shared a photo of her family. But all anyone could talk about were her seven-year-old daughter's controversial shoes.
It seems fashion queen Posh Spice has made a return. That is, in the body of Victoria Beckham's seven-year-old daughter Harper.
On holiday recently, Victoria posted a family photo to Instagram, with husband David Beckham, her four children, as well as Gordon Ramsay and his family.
But before you disregard the picture as just another ridiculously perfect photo of the Beckhams, the rest of the public would like to acknowledge something very important: Harper's feet. Specifically, her choice of footwear.
The seven-year-old wore nude stilettos to this particular family get together, and boy were people quick to express their opinions.