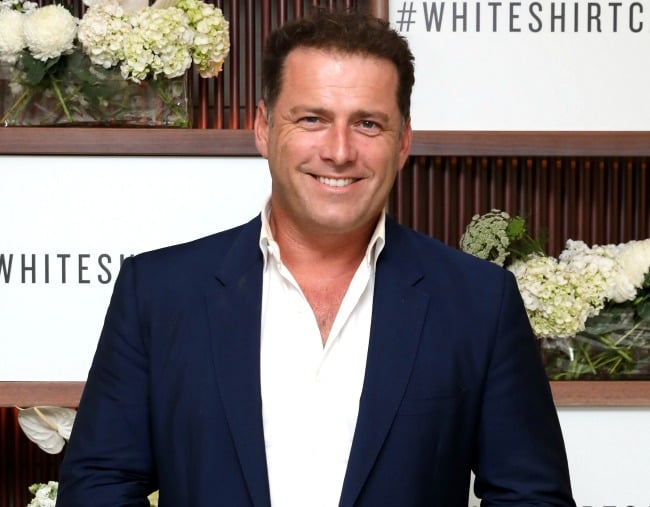 Today co-host Karl Stefanovic said he has been "shredding for the wedding" as he prepares to tie-the-knot with designer Jasmine Yarbrough.
Speaking on the radio to  KIIS 101.1's Jase & PJ on Thursday, Stefanovic, 43, said some unwanted paparazzi attention had produced photos of him playing tennis with Yarbrough, 34, that he was not quite happy with.
Jase & PJ asked the TV host if the paps were still following him after all his recent media attention, to which he responded with a resounding "yes'".
"They got me playing tennis the other day," he said on air. "I've shed a bit of weight for the wed.
"Then I saw those (paparazzi) shots of me and I thought 'you need to keep running'. I looked at myself and I thought 'that is unflattering'
Stefanovic said he did not notice that the paps were there at the time, but if he had he would have "sucked in the gut" a bit more.
Earlier this year, Stefanovic and Yarbrough exchanged vows in a commitment ceremony at a private house on Sydney's Palm Beach.