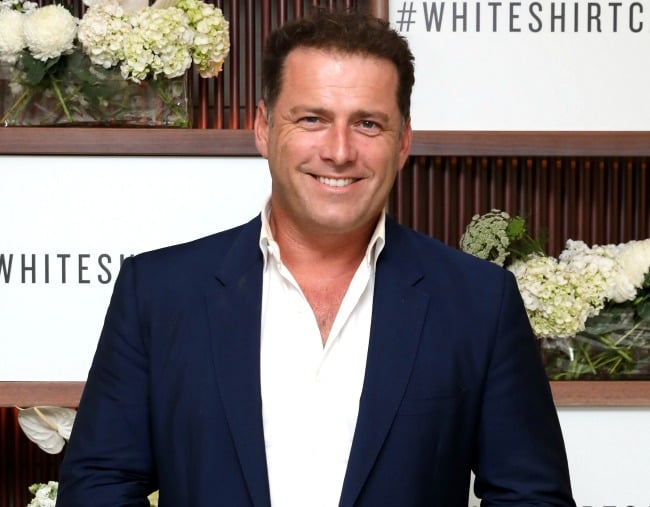 Today co-host Karl Stefanovic said he has been "shredding for the wedding" as he prepares to tie-the-knot with designer Jasmine Yarbrough.
Speaking on the radio to  KIIS 101.1's Jase & PJ on Thursday, Stefanovic, 43, said some unwanted paparazzi attention had produced photos of him playing tennis with Yarbrough, 34, that he was not quite happy with.
Jase & PJ asked the TV host if the paps were still following him after all his recent media attention, to which he responded with a resounding "yes'".
"They got me playing tennis the other day," he said on air. "I've shed a bit of weight for the wed.
"Then I saw those (paparazzi) shots of me and I thought 'you need to keep running'. I looked at myself and I thought 'that is unflattering'
Stefanovic said he did not notice that the paps were there at the time, but if he had he would have "sucked in the gut" a bit more.
Earlier this year, Stefanovic and Yarbrough exchanged vows in a commitment ceremony at a private house on Sydney's Palm Beach.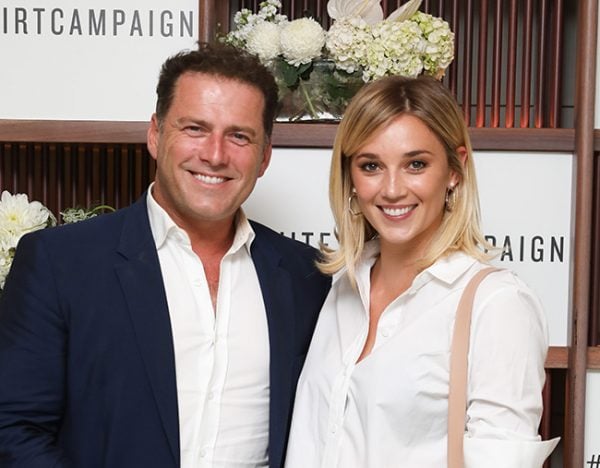 Not a lot of details were released to the public following the event, but speaking on Weekend Today the morning after the ceremony, Karl's brother Peter Stefanovic described the event as a "little soirée" as he shared his congratulations for the couple.
"We had a little barbecue, a few XXXX Golds, Karl burnt the snags as usual… it was a good day," he said at the time.
Stefanovic is the father of three children - Jackson, 18, Ava, 13, and River, 11 - with his ex-wife Cassandra Thorburn, who he split from in July 2016.
He then met Yarbrough at a Sydney boat party in December 2016,
Although Karl Stefanovic and Jasmine Yarbrough have not announced an official date for their upcoming wedding, with all this "shredding for the wedding" talk, it is thought to be coming up soon.