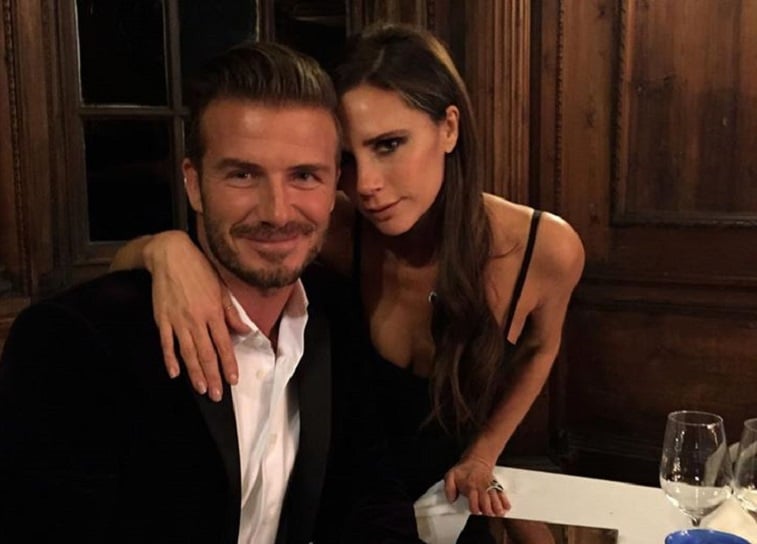 If he were my husband, I would've killed him.
There are certain rules I have when it comes to my husband posting photos to social media.
No sleeping photos.
No ugly-but-you-look-cute photos.
And definitely, no photos from my past when I made a bad hair decision.
Unfortunately, David Beckham, 39, completely forgot these rules (which we assume are much longer when it comes to Posh Spice). Mr Beckham posted the following photo on his Facebook account to celebrate Victoria Beckham's 41st birthday.
In all fairness, his matching peroxide locks don't do him any justice either.
Meanwhile, Ms Beckham posted the most adorable photo of the couple to her Instagram while they celebrated her birthday.