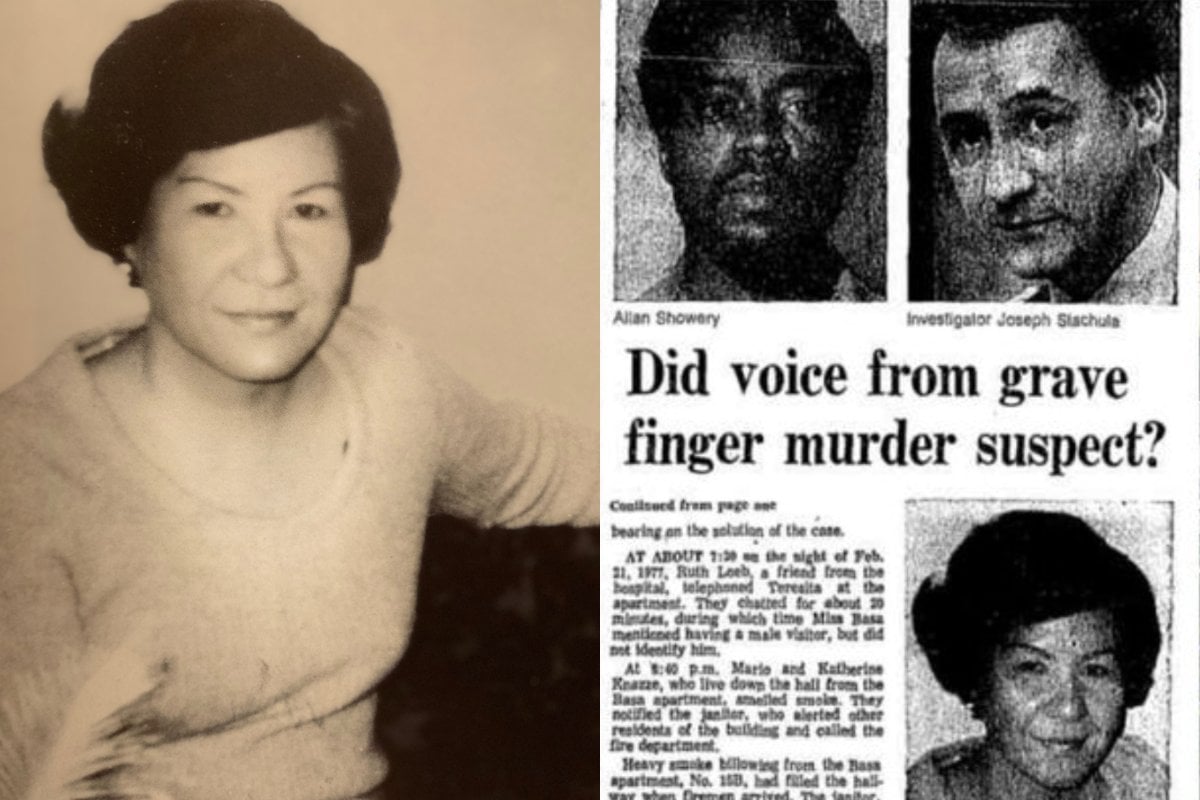 In February 1977, Chicago police were left baffled by the brutal murder of a middle-aged healthcare worker. Teresita Basa, a respiratory therapist at Edgewater Hospital, had been found naked, stabbed in the chest with a butcher's knife, set alight and left under a burning mattress in her 15th floor apartment.
Police interviewed family and friends, but came up with no leads as to who might have wanted to kill Basa, a quiet, well-educated, music-loving woman who'd moved to the US from the Philippines more than a decade earlier. One of the few clues was a note in her diary reading, "Get tickets for A.S."
Six months into the police investigation, it looked like the case might never be solved. And then came a tip – but it was a strange one.
Watch: The Teresita Basa case featured in Unsolved Mysteries. Story continues after video.
The mystery of Teresita Basa's murder.
A surgeon, Dr Jose Chua, claimed that his wife Remy, who also worked as a respiratory therapist at Edgewater Hospital, had been "possessed" on three occasions by Teresita Basa. He said while his wife was possessed, she appeared to be in a trance, and was speaking in Basa's native tongue, Tagalog, a language she was familiar with but rarely spoke.
"Doctor, I would like to ask for your help," were her first words. "The man who murdered me is still at large."
Dr Chua didn't know what to think.