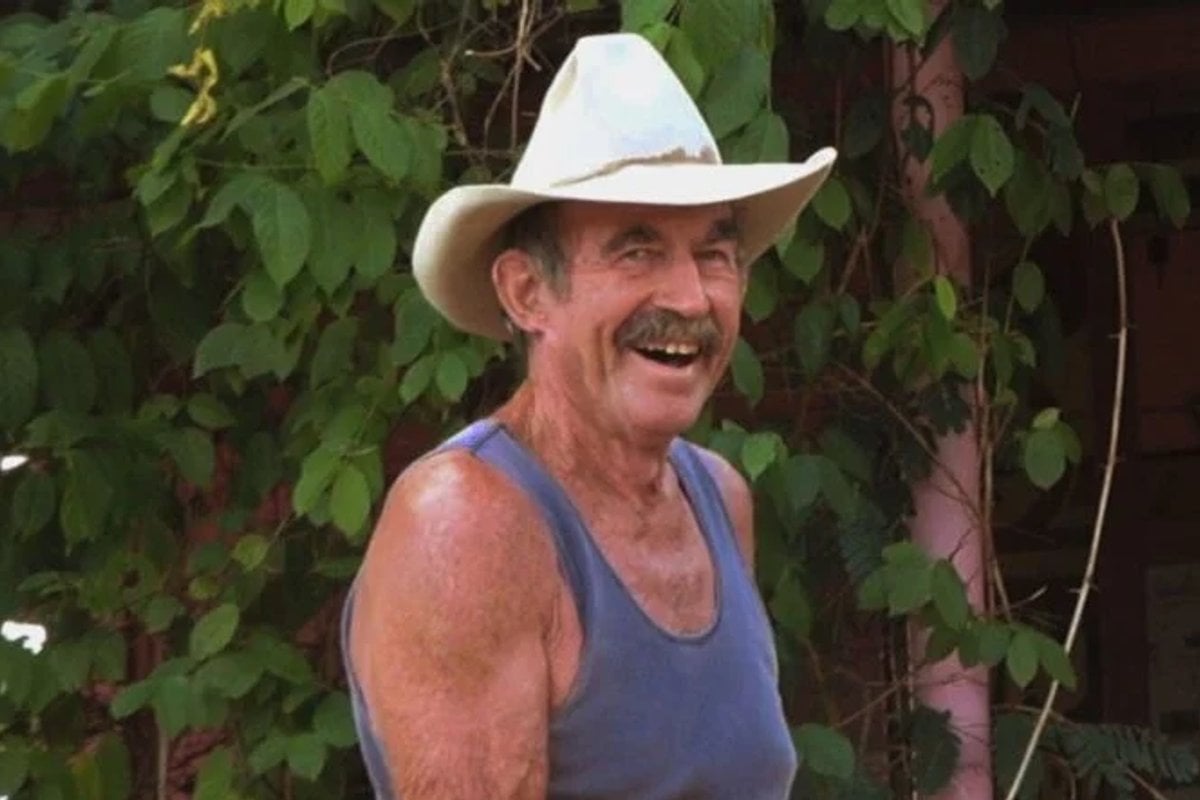 In 2017, the tiny town of Larrimah was put on the map.
Just weeks before Christmas, Paddy Moriarty and his dog Kellie left their house in the remote Northern Territory community for what would be their final time.
Their small borough, which sat alone on a long stretch of highway in the Northern Territory, had just 11 residents, a pink pub and a pet crocodile.
Overnight, the population dropped to 10.
Almost six years on from Moriarty's disappearance, Australia is still mystified over what actually happened. Police still have the case open – and every resident is a suspect.
Now, with the release of a new documentary about the case on Netflix, the world has yet again become riveted by the remote community filled with quirky residents who either loved or loathed Paddy Moriarty.
Watch the trailer for Last Stop Larrimah, which explores the case. Post continues after video.
Moriarty was last seen on December 16, 2017 at the Larrimah Hotel – also known as the Pink Panther pub – where he and Kellie were regulars. They had been since he chose to retire and settle in the rural town nine years prior, in 2008.