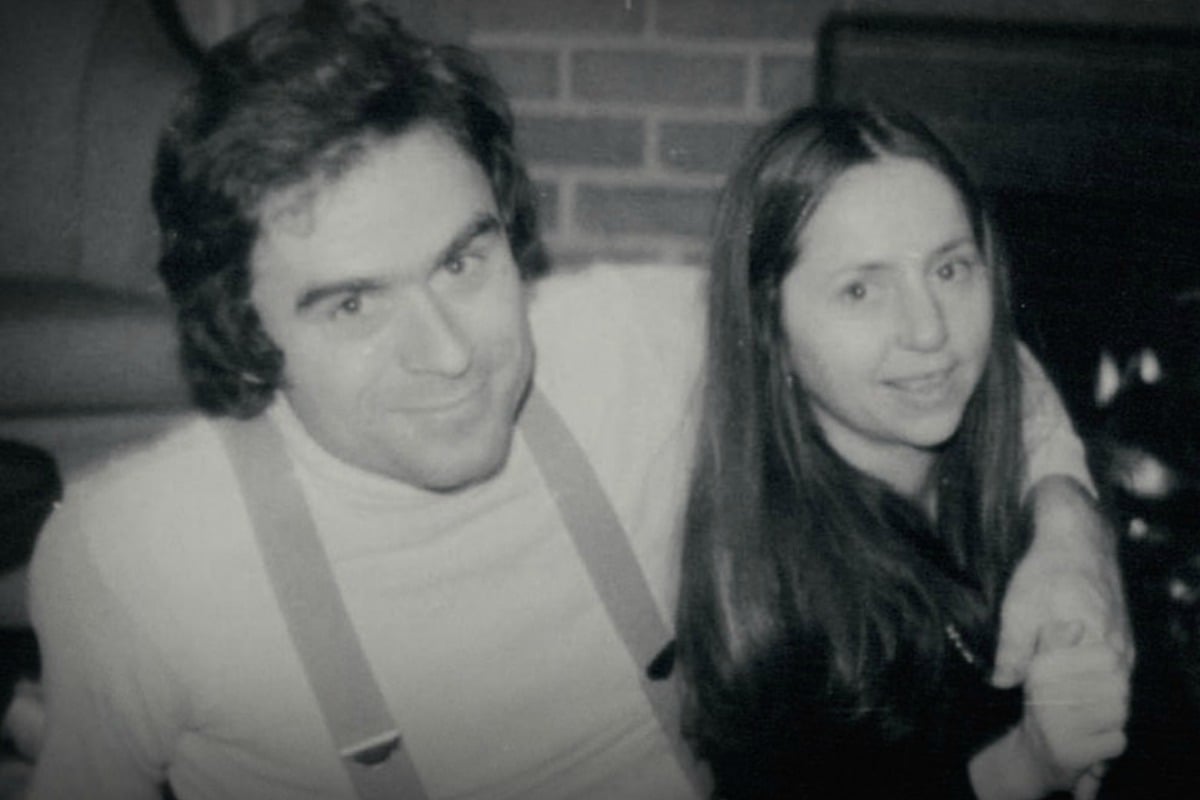 One night in 1969, Liz Kloepfer sat in a Seattle bar with a close friend.
Over a few drinks, they chatted about their week. Liz had recently moved to the area with her young daughter, after leaving her husband.
Then Liz's friend, Marylynne Chino, noticed a man had been staring at them.
Watch the official trailer for Amazon Prime's upcoming docuseries, Ted Bundy: Falling for a Killer, below. Post continues after video.
"That guy has been staring at you all night," she told Liz, who turned to look.
"I've never forgotten this," Chino later told KUTV. "I walked in, and across the room, I saw Ted for the first time. I will never forget the look on his face, it wasn't evil but he was staring, nursing a beer."
Liz, who wanted to meet someone new, walked over to the man and struck up a conversation.
The mysterious man in the bar turned out to be Ted Bundy.
The pair quickly became entangled in each other's lives, with Bundy moving into Liz's house almost immediately.
Liz's real name is Elizabeth Kloepfer. She changed her name to Liz Kendall after Bundy was caught. Her time with Bundy plays a significant role in the Netflix series, Conversation with a Killer: The Ted Bundy Tapes, which was released last Thursday. The new movie, Extremely Wicked, Shockingly Evil and Vile, which will be released in Australia later this year, is told from her perspective.
Liz would go on to write a memoir called The Phantom Prince: My Life with Ted Bundy, detailing her tumultuous relationship with Bundy.
"I handed Ted my life and said, 'Here. Take care of me'," she wrote.
"He did in a lot of ways, but I became more and more dependent upon him. When I felt his love, I was on top of the world; when I felt nothing from Ted, I felt that I was nothing.
"We would be getting along fine and then a door would slam and I would be out in the cold until Ted was ready to let me back in. I'd spend hours trying to figure out what I had done or said that was wrong. And then, suddenly, he would be warm and loving again and I would feel needed and cared for."