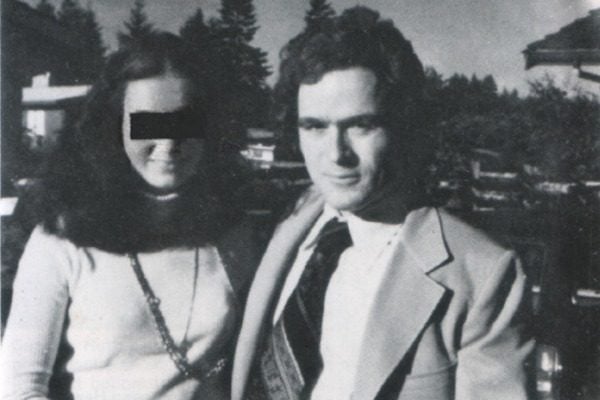 No serial killer has captured the world's attention quite like Ted Bundy did.
With the recent release of the four-part Netflix documentary series Conversations With A Killer: The Ted Bundy Tapes and a new movie titled Extremely Wicked, Shockingly Evil and Vile featuring Zac Efron coming soon, Bundy's horrific crimes are back in the spotlight once again.
But while the Ted Bundy Tapes shared a greater insight into Bundy's life, there's one aspect that was merely glossed over in the documentary series.
Watch the official trailer for Conversations With A Killer: The Ted Bundy Tapes here. Post continues below…
While upcoming film Extremely Wicked, Shockingly Evil and Vile is told from the perspective of Bundy's former girlfriend Elizabeth Kloepfer, his first ever relationship with Diane Edwards had a "lasting impact" on the serial killer.
Bundy first met Diane, who is often referred to as her alias Stephanie Brooks, in his junior year in college and they soon began dating.
"The relationship I had with Diane had a lasting impact on me," Bundy said in The Ted Bundy Tapes.
"She's a beautifully dressed, beautiful girl. Very personable. Nice car, great parents," he added.
"So for a first-time girlfriend, you know, it was really not so bad."
Bundy, who often felt that Diane was out of his league, spent a lot of time trying to impress her.
From working for the Republican candidate for Seattle to applying for a number of law schools after college, Bundy tried hard to gain the approval of his girlfriend and her affluent parents.
"She inspired me to look at myself and become something more," he said in the Netflix documentary.
"We spent a lot of time driving around in her car, making out and telling each other how much we loved one another."
But after failing to get into law school, Bundy and Diane's relationship quickly dwindled and over the summer, Diane broke it off.
"She stopped writing [to me] and I started to get fearful of what she was up to. I had this overwhelming fear of rejection that stemmed, not just from her, but everything," he said.
"In there, somewhere was a desire to have some sort of revenge on Diane."
Following their split, Bundy made it his mission to reconnect with Diane. He had a plan for revenge.