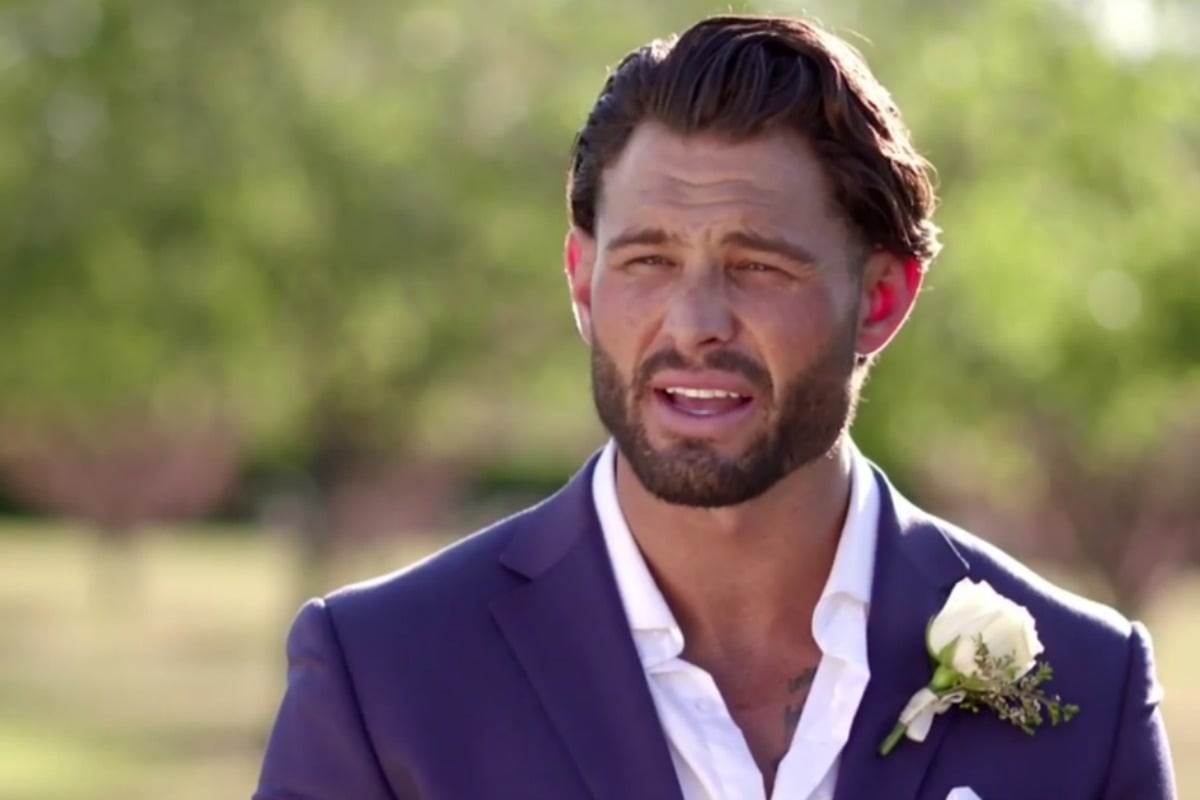 1. Married at First Sight's Sam has shared his thoughts on bride Elizabeth's hair extensions.
As if we needed another reason to very strongly dislike MAFS contestant Sam Ball, he's just gone and criticised his fake wife in public – again.
Jeez, mate. That is NOT the right way to go about gaining Insta followers. Sorry, we mean "finding love" on national television.
As it stands, he's already said his bit about her very normal-sized body being "bigger than what he's used to", but now he's decided to move on to her hair.
Speaking on the Kyle and Jackie O show this morning, he claimed he "didn't want to get too close" to her extensions, adding that there is a "netting issue there". Whatever that means.
"I got a close look, I think there's a netting issue there, there's something going on. I didn't ask any questions, but obviously there's the extensions and stuff like that… it's a different look," he saod/
Righto.
He was quick to add that it "wasn't his intention" to enter the show and criticise her entire face/body/head.
"I didn't really go into [the show] to start picking her apart with her physical attributes."