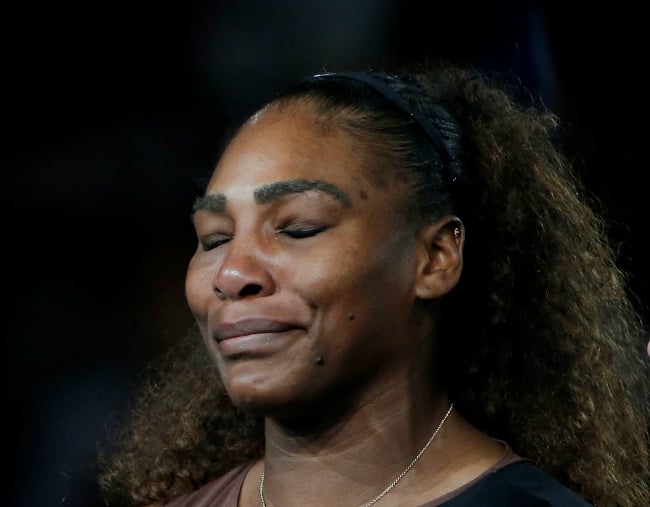 Two weeks ago, 23-time grand slam winner Serena Williams stood on a podium in the middle of a packed Arthur Ashe Stadium in Queens, New York, next to 20-year-old US Open winner Naomi Osaka.
Osaka, who was born in Japan but moved to the US when she was three, stood wiping tears from her eyes, as the crowd booed.
Her win had been overshadowed by an ongoing controversy between Williams and notoriously strict umpire, Carlos Ramos. It started when Williams was given a coaching violation early in the second set, which she immediately disputed, and ultimately, the battle between Williams and the umpire escalated to a game penalty for verbal abuse.
"Every time I play here, I have problems," the 36-year-old told the umpire. "I did not get coaching, I don't cheat. You need to make an announcement. I have a daughter and I stand for what's right for her. You owe me an apology.
"For you to attack my character is something that is wrong.
Listen to a sneak peek of Mia Freedman's interview with Serena Williams. Post continues after audio.
Mia Freedman's full interview with Serena Williams will be available in the coming days. Want to hear to more? Subscribe to No Filter.
"How many other men do things? There's a lot of men out here who have said a lot of things. It's because I am a woman, and that's not right."
Despite her frustrations, however, when it came time for Osaka to receive her first ever grand slam trophy, Williams was the one who demanded the passionate US crowd stop booing her. "I don't want to be rude. She played well," she said. "Let's make this the best moment we can, let's not boo any more."