Dame Helen Mirren addressed students at Tulane University in Louisiana last month, and outlined what she called her 'Five rules for a happy life.'
The 71-year-old acclaimed actress offered invaluable advice, like not to confuse sex with love and call your parents once a week.
But her top five rules were as follows:
Don't be in a rush to get married.
Mirren married her long term partner 19 years ago, at 52 years old.
"I married Taylor a lot later in my life and it's worked out great," she told the audience.
"And always give your partner the freedom and support to achieve their ambitions."
Mia Freedman, Holly Wainwright and I discuss Helen Mirren's top five rules for a happy life on this week's episode of Mamamia Out Loud. Post continues below. 
     2. Treat people just like people.
Mirren explained, "Every single person, whether they have dominion over your life or not, deserve equal respect and generosity."
She shared an anecdote about how when she was just starting out in her career, she was in the back seat of a car with a fellow actress.
After a few minutes, her friend offered their driver a cigarette.
"To her," Mirren told the audience, "he wasn't a 'driver person', but a 'person person' who might want a smoke."
Mirren laughed that today her friend would probably be "arrested for murder," for offering a cigarette to someone, but the principle remained.
No matter the person, see them first as a human being, and ignore arbitrary markers of status.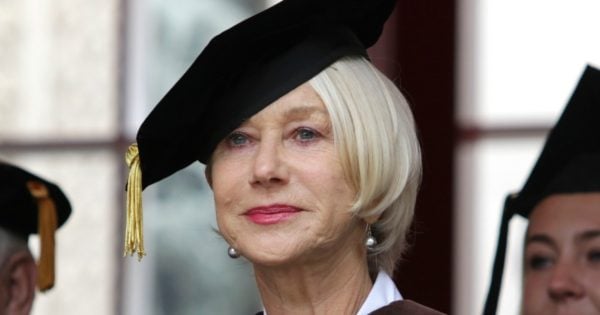 Mirren offered an addendum to rule number two, "No matter what sex you are, be a feminist."
"In every country and culture that I have visited, from Sweden to Uganda, from Singapore to Mali, it is very clear that when women are given respect and the ability and freedom to pursue their personal dreams and ambitions, life improves for everyone," the actress said.