After months of speculation, Kensington Palace has finally announced the engagement of Prince Harry to Suits actress Meghan Markle.
And now, the very first pictures of the sparkler the 36-year-old is now wearing proudly on her finger have arrived.
Just hours after their engagement was announced, the happy couple attended a photocall at Kensington Palace Gardens, giving the world a glimpse of the three-stone diamond ring.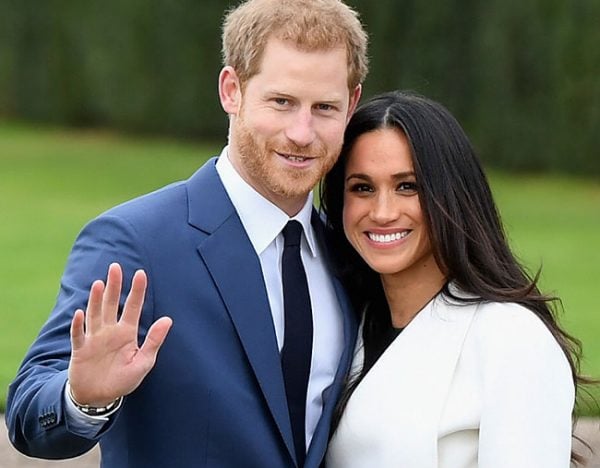 According to PEOPLE Magazine, Harry designed the ring himself, with the help of British jewellers Cleave and Company, who are also the preferred jewellers of Harry's grandmother, Queen Elizabeth II.
The stones - one large diamond in the centre and two smaller diamonds on either side - also have a deep personal significance to the 33-year-old Prince: the two smaller stones are from his late mother's personal collection and the larger stone is from Botswana in Africa, a country he visited with Meghan earlier this year.