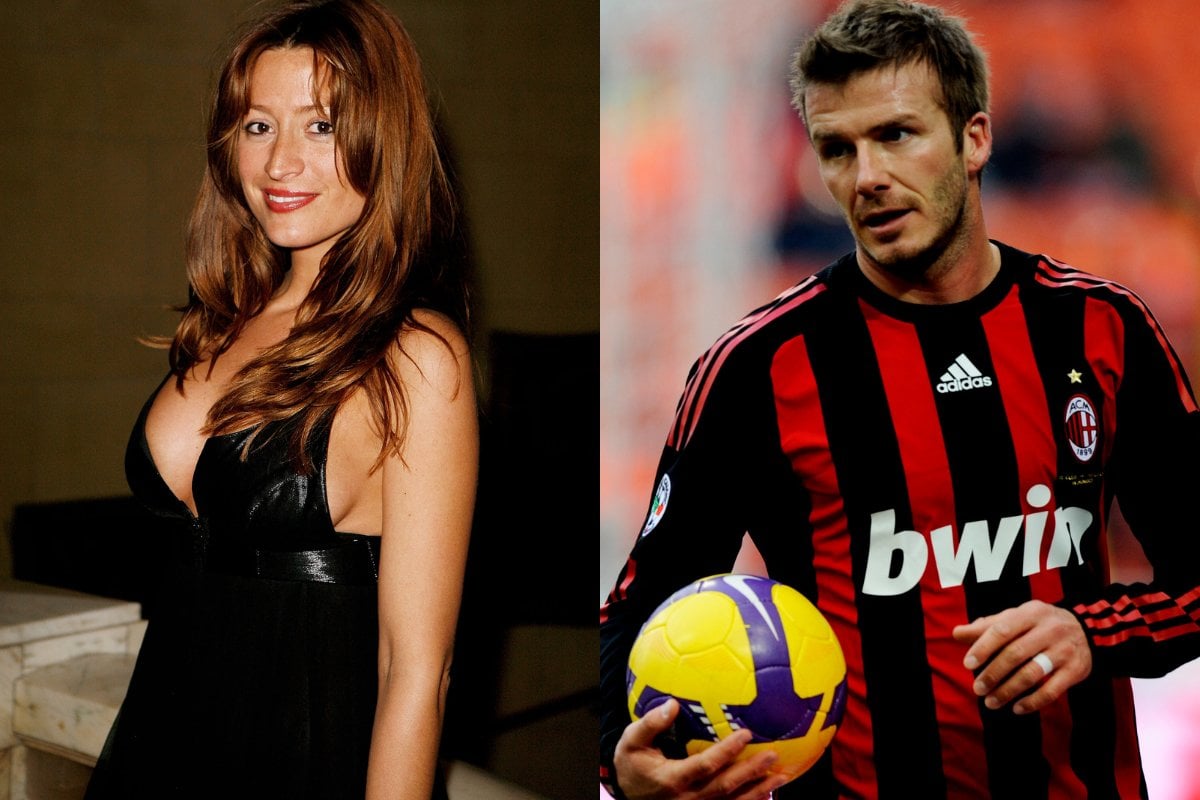 As the world is talking about Beckham, the four-part Netflix docuseries about David and Victoria Beckham, the pair's former personal assistant (and David's infamous alleged lover) Rebecca Loos has been thrust back into the spotlight.
Following the release of the show, the former personal assistant isn't just setting the record straight about their alleged four-month-long affair almost 20 years ago – she's sharing previously unheard information.
In a new interview with The Mail on Sunday, Loos shared what she thought of the documentary and called out the former football star for making her out to be "a liar".
Watch the trailer for Beckham. Post continues after video.
Beckham did not reference Loos in his new doco, or admit to any affair with his former employee. But he did say the stories that came out when she went public with details of their apparent relationship nearly two decades ago were "horrible" and left him "feeling sick every day".
To the Beckhams' former assistant and model, though, his words sounded more like a case of "poor me".