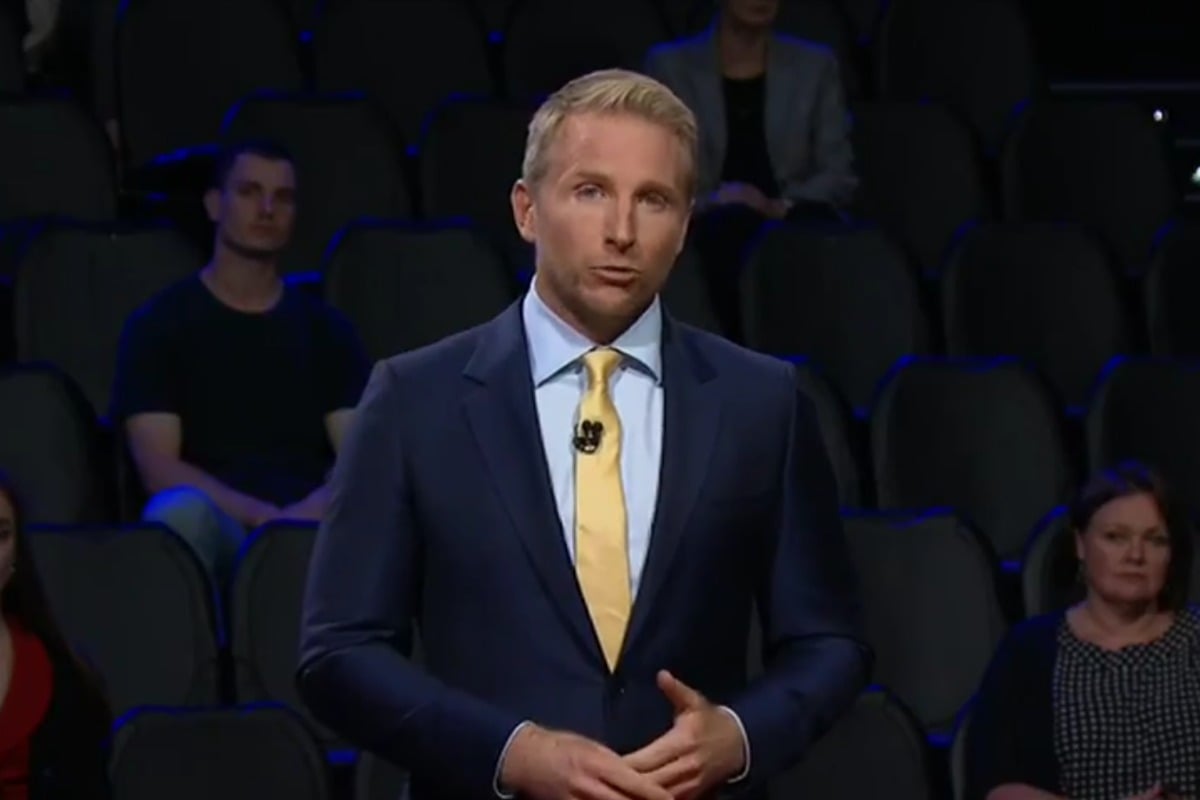 On Monday nights, the studio for ABC'S Q&A is usually packed with hundreds of audience members asking questions and observing the panellists.
But this week, the audience looked a little different.
As the show began, host Hamish MacDonald stood in front of a small number of audience members, seated far apart from each other and surrounded by empty seats.
All your COVID-19 questions, answered. Post continues below video.
"In the studio tonight, this is what social distancing looks like," MacDonald said at the opening of the show.
"This is not the usual 200 or 300 people. Instead, there are a few individuals who will ask some of tonight's questions. They're all at least 1.5 metres away from each other which is following the protocols," he said in reference to the government's social-distancing guidelines.
Viewers described the images as "eerie" and a "stark visual" given the current climate.
Even with the near-empty audience, Monday's episode broke the record for the most questions ever received.
Unsurprisingly, the focus of the episode was COVID-19 and the government's response to it.
Neither Prime Minister Scott Morrison nor Health Minister Greg Hunt appeared on the show – leaving the Minister for Aged Care Richard Colbeck to represent the government.