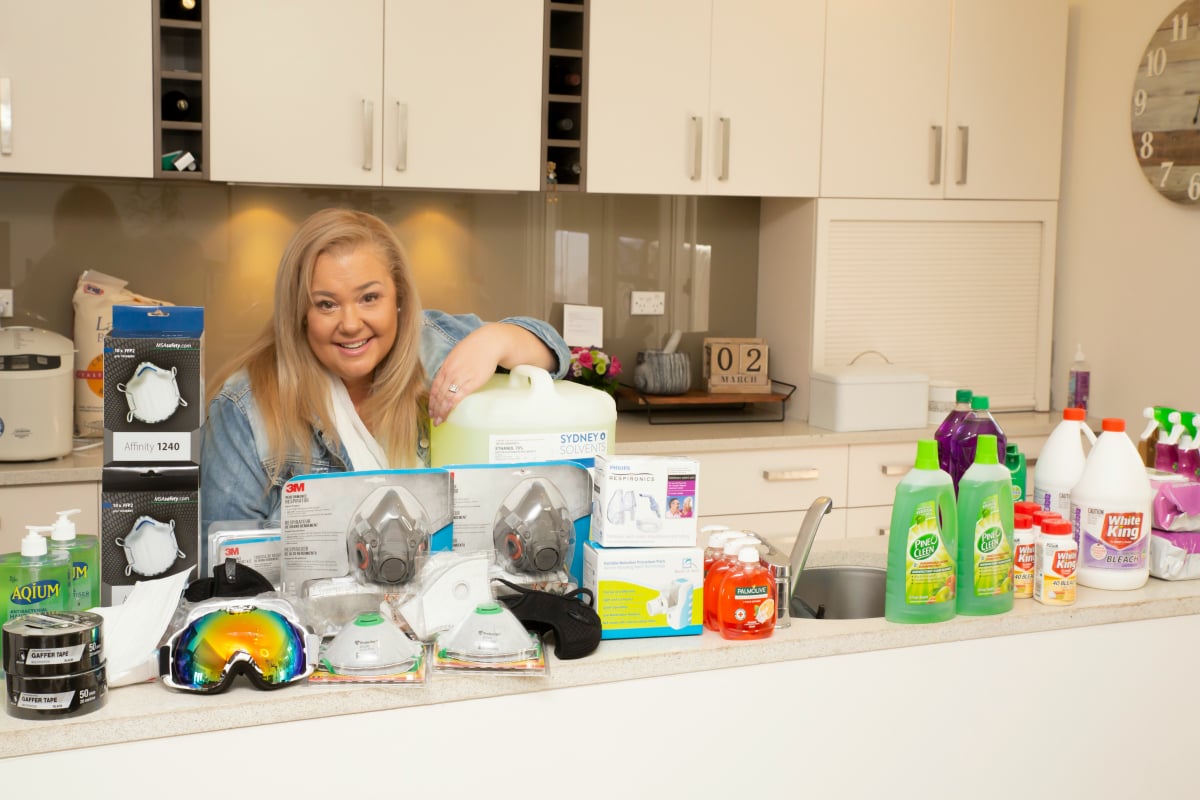 Since the 27th of January, Sydney woman Dianne Regan has been slowly stockpiling supplies from her local supermarket.
She lives in a household of seven people, including her 23-year-old daughter who is a severe asthmatic. Dianne also lives with her mum, 83, who suffers from Alzheimer's Dementia.
After hearing about the millions of people in lockdown in Wuhan, China, due to coronavirus, Dianne decided she would take precautionary measures in case the epidemic arrives on our shores.
The 50-year-old insists she is not a 'doomsday prepper'. But she does have enough supplies to last her entire household for six weeks.
"I started out first with medication… my mum is on 10 tablets a day. So the first thing I did was make sure I got enough of that," she tells Mamamia.
"Then I got cleaning stuff, some gloves, disinfectants, all the things we would need in our house.
"I just keep adding things," Dianne admits, before adding she thought she was "crazy" herself at first.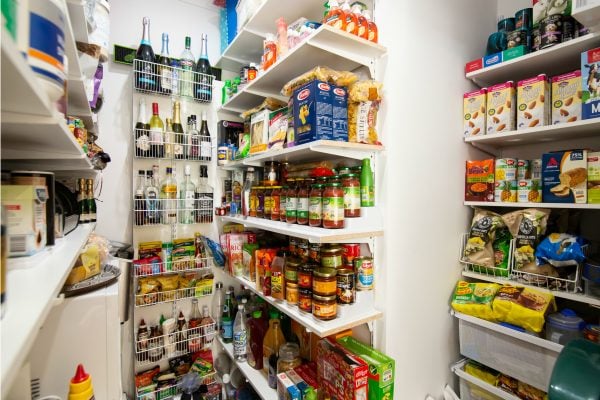 "Trust me, I've never done this in my life. But I would prefer people laugh at me and ridicule me, over risking not being prepared for my family."
"In my whole life, I've never seen the stuff that is coming out of China and I also have never heard of a country locking down millions of people. That is an indication that this is very, very serious."
Of course, Dianne is not alone.
In fact, many Australians are stocking up on essentials in case a coronavirus pandemic is declared.
As a result, you may have seen some of our supermarkets in Australia look like this: