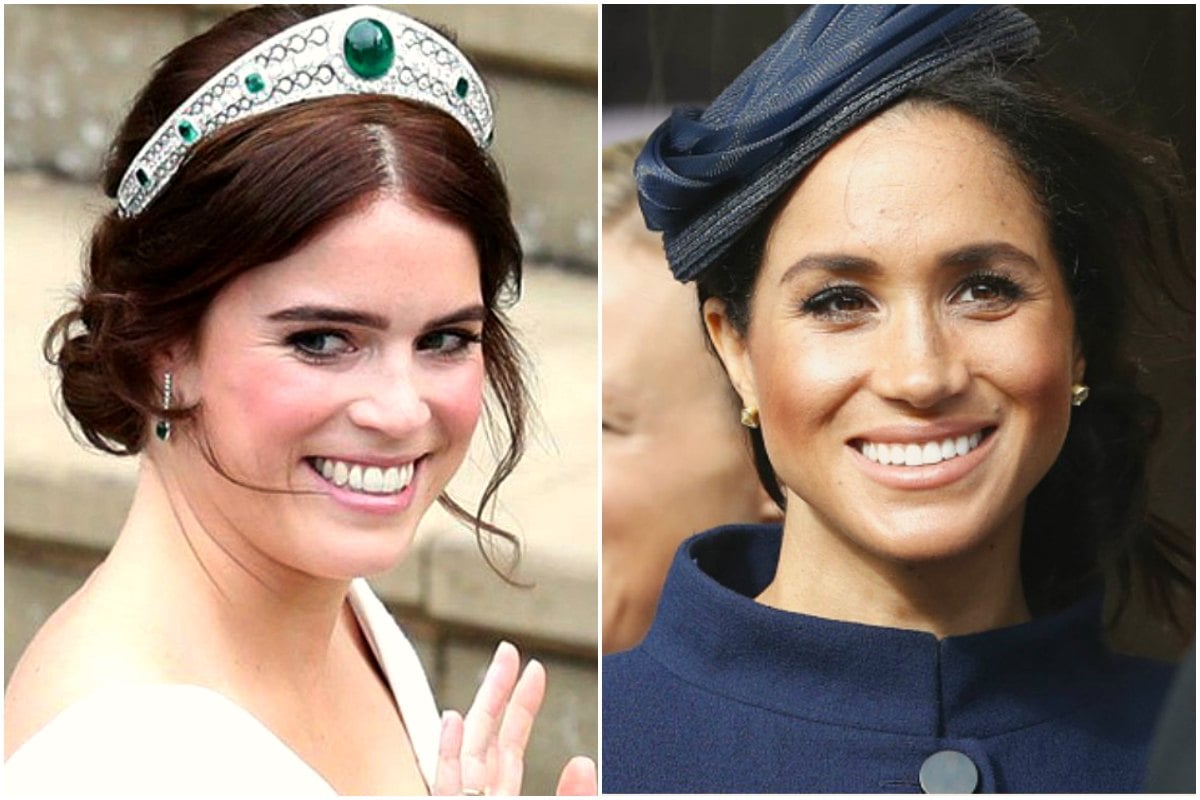 1. Apparently Princess Eugenie was "upset" at Meghan Markle for not attending her wedding reception.
When Meghan Markle attended Princess Eugenie's wedding, it was unbeknownst to the world at the time that the Duchess was 'with baby'.
For perhaps that reason and the fact that she and Prince Harry were set to fly to Australia to start their royal tour three days later, Meghan Markle did not attend the Princess' evening wedding reception.
Because one – she was probably really tired and two – it's not like she could have participated in the festivities.
However, now according to The Telegraph, a source close to Eugenie has said that the newlywed was "upset" with Meghan's absence.
Instead she had to contend with only Prince Harry's company, who apparently did participate in a tipple. But Eugenie reportedly wanted the Duke and Duchess of Sussex to make an appearance as a couple.
And now we know the media loves a bit of salacious royal gossip, given the fact that this new tidbit follows the latest reports of Meghan Markle harassing staff with texts and 5am wake up calls, as well her apparent 'feud' with her sister-in-law, Duchess Catherine, we think we're going to chalk this one up to a rumour.
But what would we know?
2. Bride and Prejudice's Jess hasn't spoken to mother-in-law Fatima since the wedding.

Last week on Bride & Prejudice: Forbidden Weddings, Jess and Seyat finally tied the knot, despite Seyat's mother Fatima disapproving of their relationship.
And now, despite Fatima sitting through the couple's wedding, it seems Jess and Fatima's relationship hasn't improved.