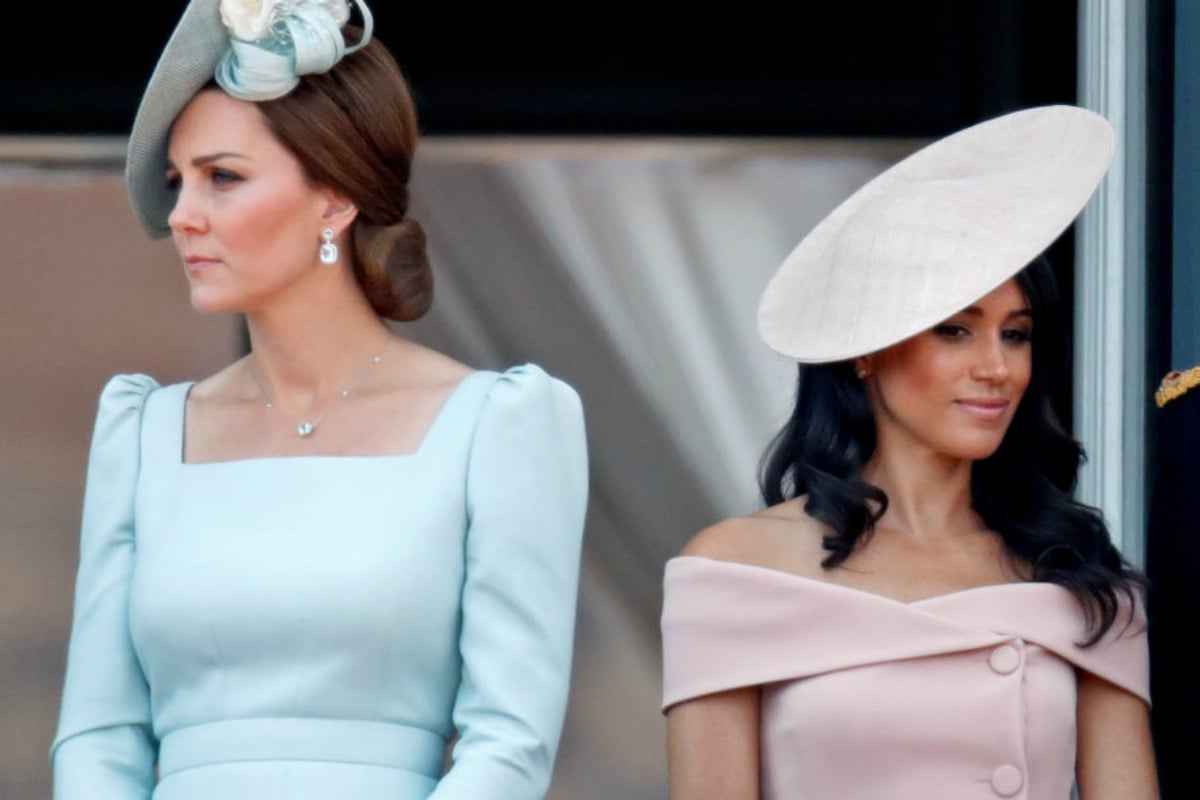 To catch up on all things royal family, make sure you check out our Royal Hub. We've got you completely covered.
If there's anything I know about women, from all my years of being one, it's that women simply cannot get along.
Ever.
Especially if they're in-laws. Or have the same colour hair. Or are both famous.
It's constitutionally impossible because women are a) crazy and b) only interested in feuding. They don't value things like family. Or peace. They want only to fight and to hate because it's both fun and productive.
Obviously, it was only a matter of time before this inevitable reality reached the Duchess of Cambridge Kate Middleton and her new sister-in-law and the Duchess of Sussex, Meghan Markle.
It's sweet that they tried to be friends – it really is. There were photos of the two of them laughing at the tennis, and being polite to each other at formal events.
But behind the facade, we could see. The tension was brewing, and sooner or later, it would come to the surface.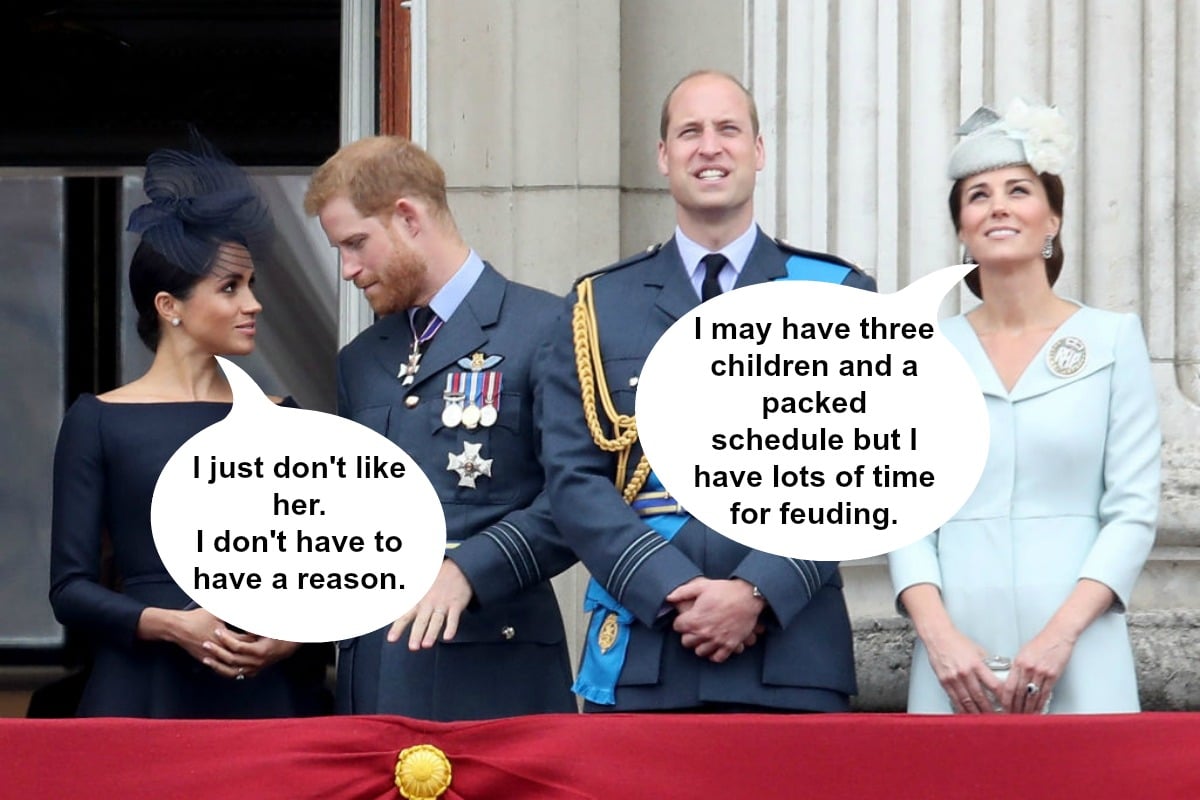 The gossip started when earlier this week, news broke that the Duke and Duchess of Sussex would be moving to Frogmore Cottage - a place that sounds like it belongs in a children's book, but okay. The couple currently live at Nottingham Cottage - a house on the grounds of Kensington Palace - where Prince William and Duchess Kate are their neighbours, as well as countless other royals we don't purport to know the names of.
Obviously the fact that Prince Harry, a grown adult and expectant father, is moving away from his brother, also a grown adult and father-of-three, can only come down to one thing: their wives hate each other. 
According to sources at the Daily Mail, "Kate and Meghan are very different people," who "don't really get on".
There's been rumours of tensions between the Cambridges and the Sussexes for months now, the publication says, not acknowledging that maybe they a 'lil bit created the rumours.
"There is no doubt," Rebecca English writes, "that Harry's marriage to Meghan has hastened the brothers' decision to go their separate ways in terms of living arrangements".